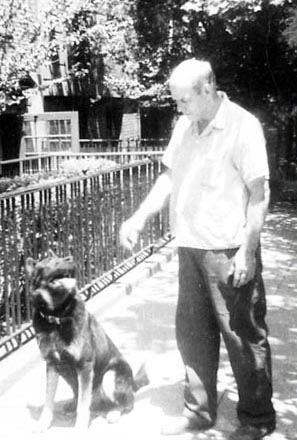 Joe and Duke brooklyn ny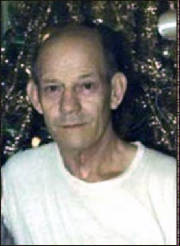 Joe Karban Dec 1969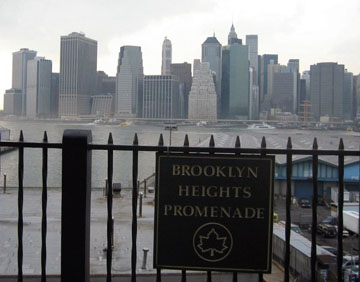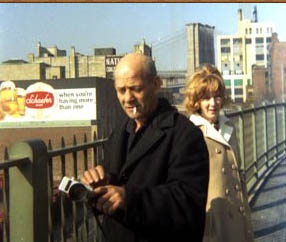 Dad and Ginny promanard brooklyn ny 1969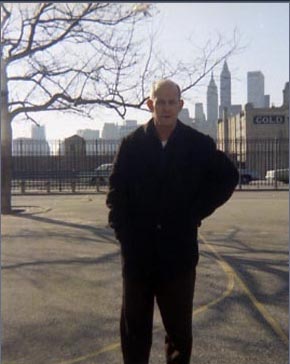 Joe Karban 1969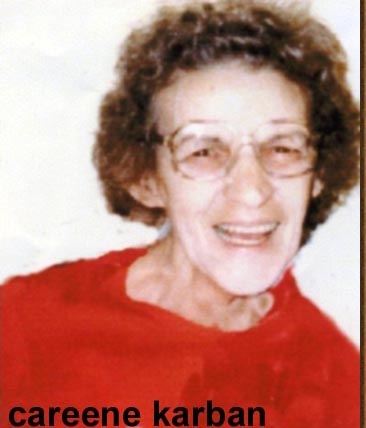 Careene Karban new hyde park ny 1987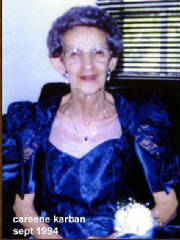 MOM SEPT 1994
PINELAWN CEMETERY
EAST FARMINGDALE, SUFFORK COUNTY,
LONG ISLAND NY
DEATH CERTIFICATE
STATE OF NY
Joseph Frank Karban, age 2 1/2 yrs, born in Brooklyn NY 24 Nov 1958, died at 1:25 pm 9 May 1961 at Kings county Hospital Brooklyn NY. Father- Joesph Frank Karban, Mother: Careene Mae Shattuck. Funeral home- Jere Cronin inc 115 Atlantic Ave Brooklyn NY. Burial: Pine Lawn cemetery, farmingdale NY.
Cause of death- Pnewmonia.
DEATH CERTIFICATE
STATE OF NY
Joseph Frank Karban, ager 64, born 23Aug 1910 Larksville PA. Died at 5:10 pm, NYC University hospital Manhattan NY on 4 Oct 1976 Marrie- Careene Mae Karban. Occ- bldg super/ maint. Father; Frank Simchick, Mother: Blance. Funeral home- Jere Cronin inc, 115 Atlantic Avr, Brooklyn NY, Burial- Pine Lawn Farmingdale NY.
Cause of death: Lung cancer, coma
DEATH CERTIFICATE
STATE OF NY
Careene Mae Karban, age 74, born 5 May 1922 in Olean NY, died at 5:25pm at the Delaware Valley Hospital Delhi NY. Widow- occ- Housewife, homemaker. Father : George Shattuck- Mother Mary Connor. Informant- Virginina Karban Berdoff, Daug. airport road, box 245 Downsville NY. Funeral home- Knorr inc, downsville NY. burial- Pinelawn farmingdale NY.
Cause of death: Respiratory failure, Carinoma lung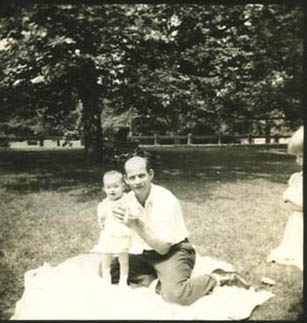 Joe and Marie Karban central park ny 1949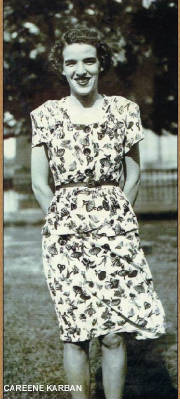 Careene Karban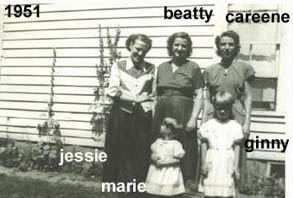 MOM AUNTS BEATTY AND JESSIE 1951 OLEAN NY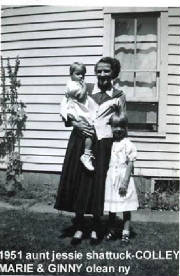 MARIE GINNY AUNT JESSIE 1951 OLEAN NY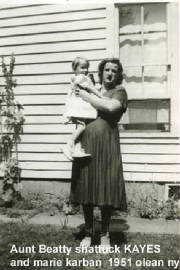 MARIE AND AUNT BEATYY KAYES 1951.JPG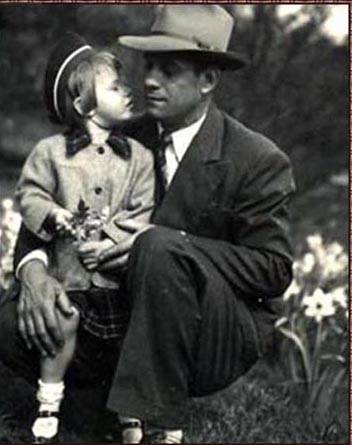 Joe and Marie Karban 1951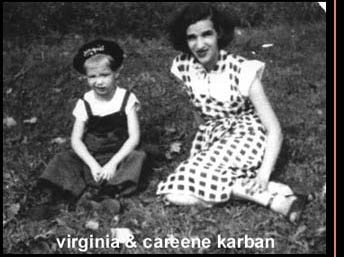 MOM AND VIRGINIA 1951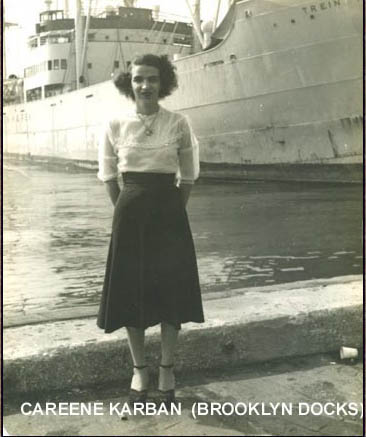 Careene Karban brooklyn docks 1952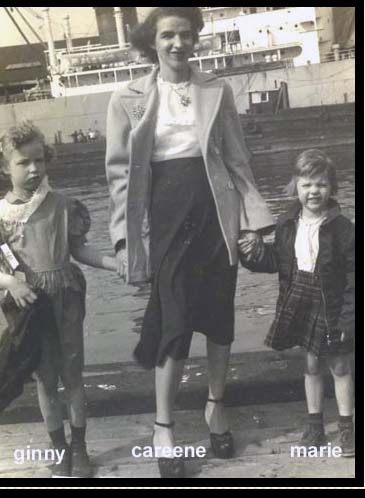 GINNY MOM AND MARIE BROOKLYN DOCKS 1952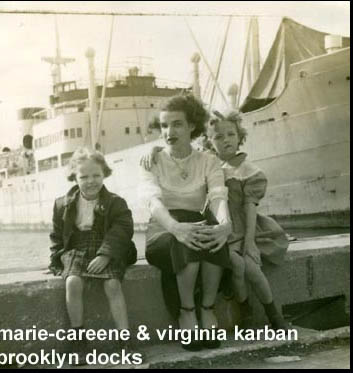 MARIE MOM SND GINNY 1952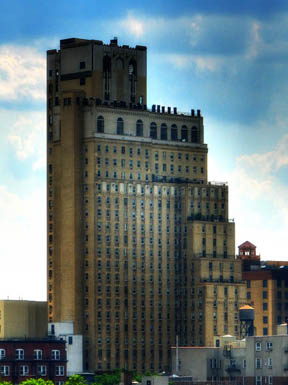 The St George hotel, Subway station lower level, Newspaper stand and a in door swiming pool my sister and I used to go.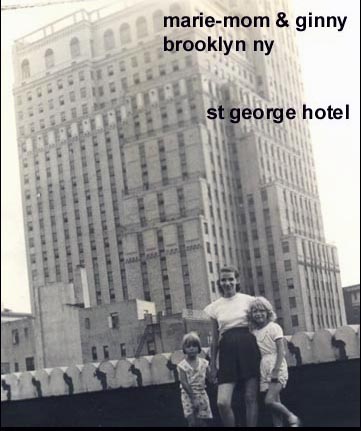 CAREENE MARIE AND GINNY 1952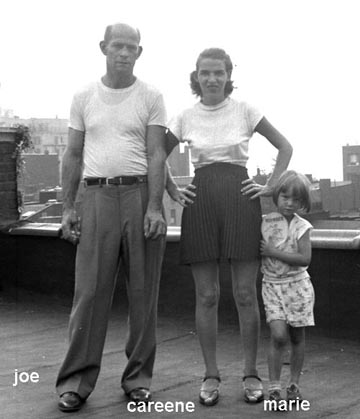 joe carrene and marie 1952
CONEY ISLAND BROOKLYN NY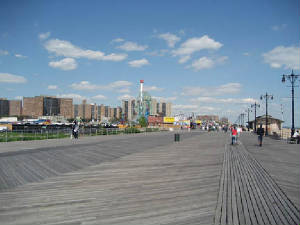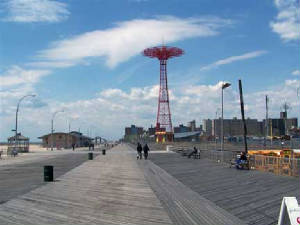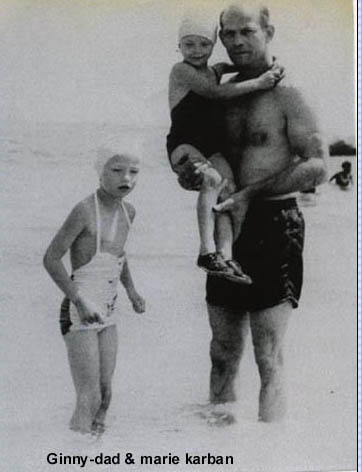 GINNY MARIE AND DAD CONEY ISLAND 1952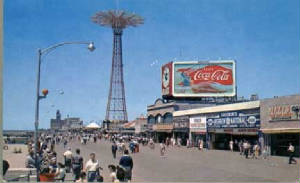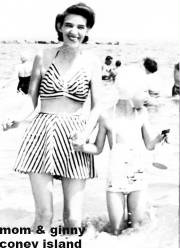 CAREENE AND GINNY CONEY ISLAND 1952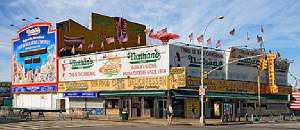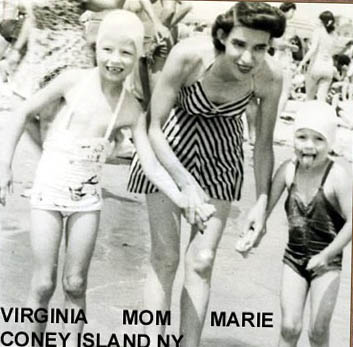 Ginny-careene-marie coney island ny 1952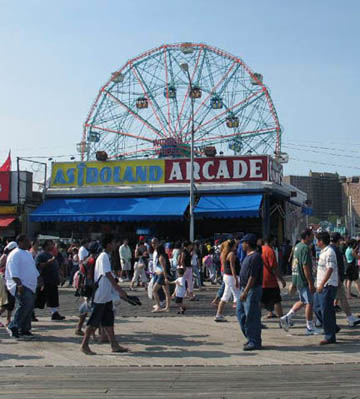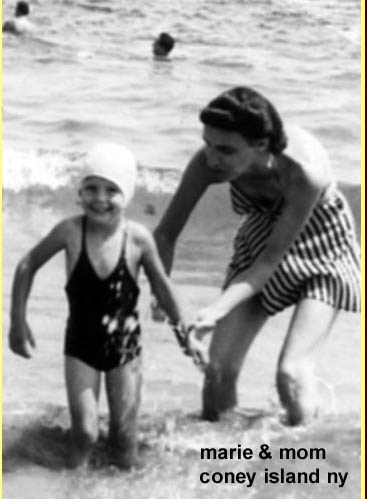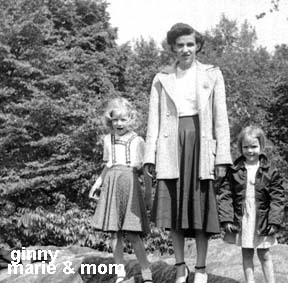 MARIE MOM AND GINNY CENTRAL PARK 1953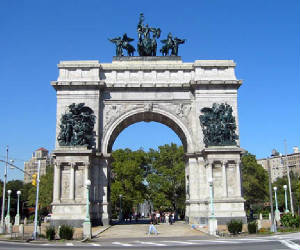 prospeck park brooklyn ny sailor/soldiers memoral arch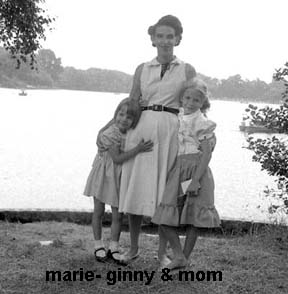 ginny mm and marie 1953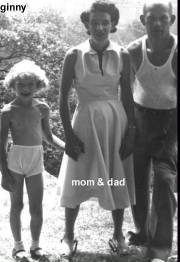 GINNY MOM DAD AND MARIE 1953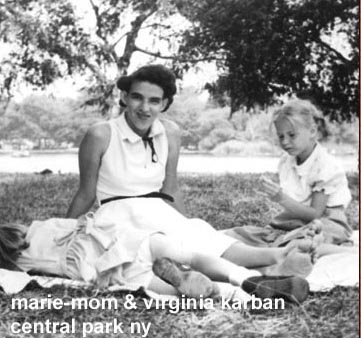 MOM MARIE AND GINNY 1953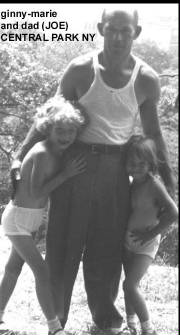 GINNY DAD AND MARIE 1953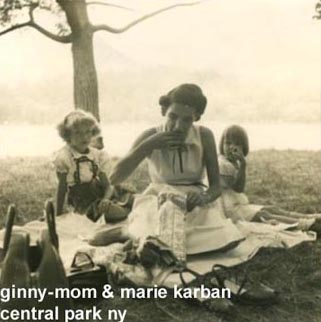 GINNY MON=M AND MARIE 1953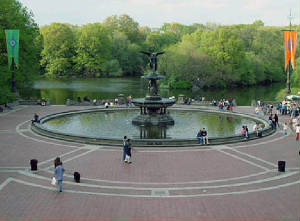 ANGEL FOUNTAIN CENTRAL PARK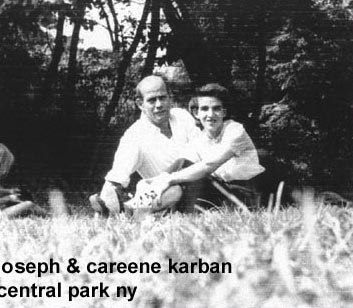 JOE AND CAREENE KARBAN 1954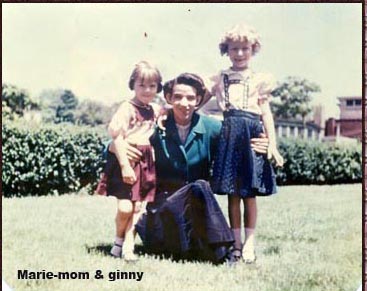 Ginny-careene-marie 1954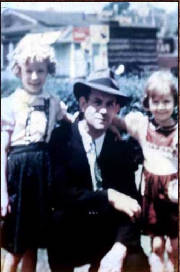 Giny-dad-marie easter sunday 1954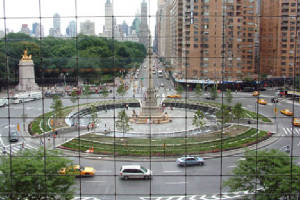 ENT TO CENTRAL PARK- COLUMBUS CIRCLE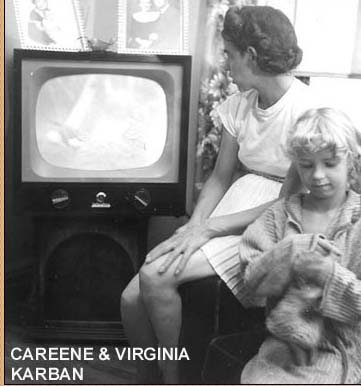 mom and Ginny .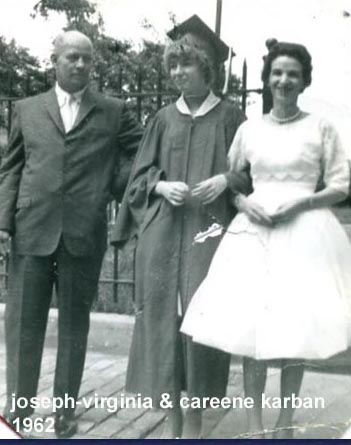 Dad-Ginny and mom 1962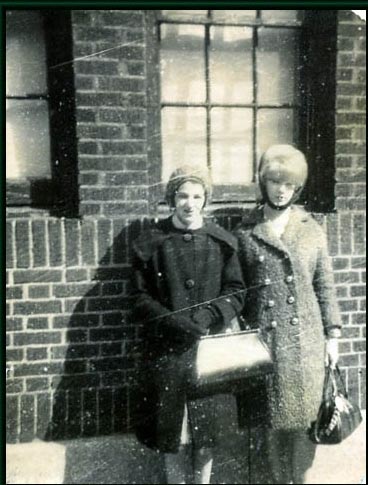 CAREENE AND GINNY 35 ORNAGE ST BKLYN NY 1965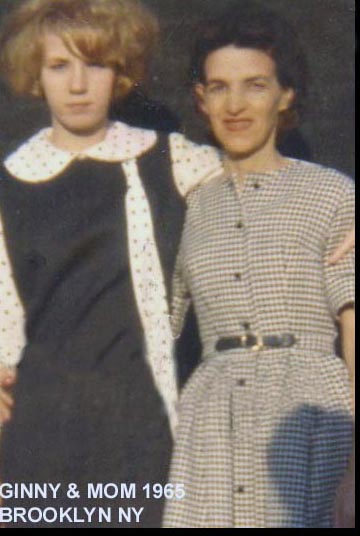 GIINY AND MOM 1965 BROOKLYN NY 1965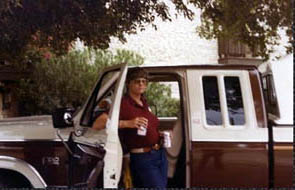 Marie Karban San Antonio Texas 1982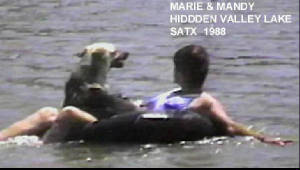 Marie & Mandy hidden lake Texas 1988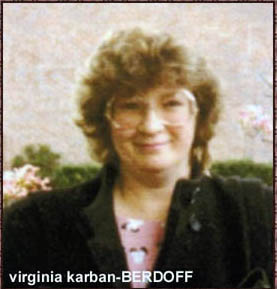 Virginia Karban Berdoff new hyde park ny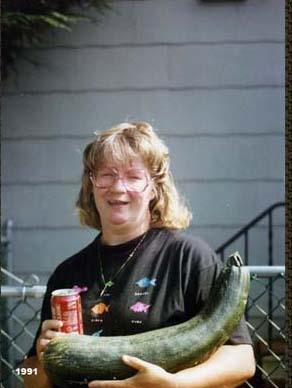 VIRGINIA new hyde park ny 1991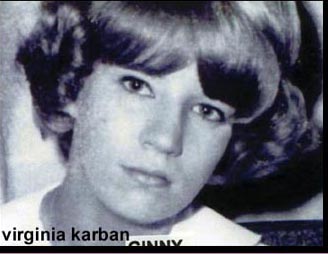 VIRGINIA MAE KARBAN 1966
Virginia Mae Karban- born , in manhattan NY. She married Lawrence Henry Berdoff, son of Herman and Rose Kamnitzer Berdoff. They have 4 children: John Joseph , Lilah Rose , Debra Ann and Careene Marie . She attended PS 8, Sands Jr HS in brooklyn NY and Graduated from Commerical HS in 1965 manhattan ny. Ginny met her husband Larry at the phone company, where she worked as a dispatcher. Larry was a lineman and later became a supervisor.
Ginny operated her own day care out of her home. After moving upstate to Downsvile NY, she was certified by the state of NY to run a day care at her new home, which she did for many years and is now retired. She enjoys her hobbies, collects dolls, knits, makes quilts, and all kinds of craft work.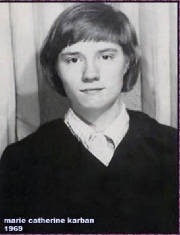 MARIE CATHERINE KARBAN 1969
Marie Catherine Karban, born in Manhattan NY. Joined the Womens Army Corps 30 June 1969 Enlisted at Ft Hamilton Brooklyn NY, Ret a SFC (E7) in march 1984 Ft Sam Houston Texas after 14 1/2 years. Graduated from John Jay HS brooklyn NY 1969. Basic training at the Womens army corps basic training center and school, Ft McClellan Al, and Medic school at Ft Sam Houston Tx. 1969.
Army assignments: Lyster army hosp, Ft Rucker Al, 97th Gen hosp, Frankfurt Germany, Kimbrough army hosp, Ft Geo G Mead MD, 3rd US Army Drill Sgt school, Ft Jackson SC, Co B 3rd - Co A 2nd WAC basic tng Ft McClellan Al. , 595th Medical clearing company, Ft Devens MA, US Army health clinic, Schoffield barracks Hawaii and Co B,C and F, Ft sam Houston Texas. Grad Texas A&M vet school 1984.
Lived in San Antonio Texas total of 10 years, moved back to NY in Feb 1990 New Hyde Park NY (long island) and stayed there until 1994, moved again in 1994 to SD.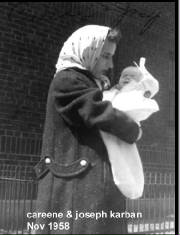 CAREENE AND JOEY 1958
Joseph Frank Karban Jr, born 24 Nov 1958 and died 11 May 1961. He died from complications of german measles.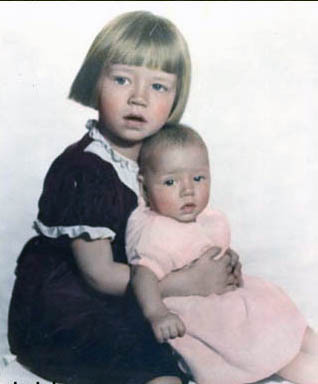 Virginia and Marie Karban 1949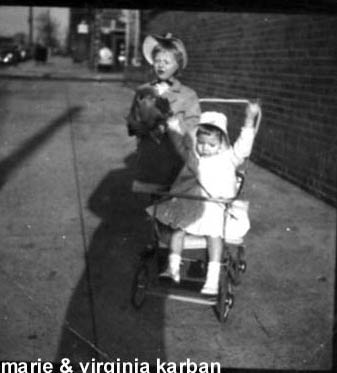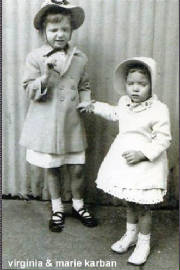 VIRGINIA AND MARIE KARBAN 1950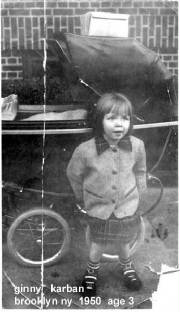 Virginia Karban 1950 brooklyn ny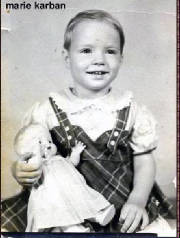 Marie Karban 1951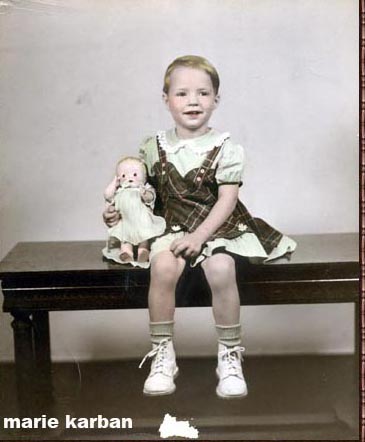 Marie Catherine Karban 1951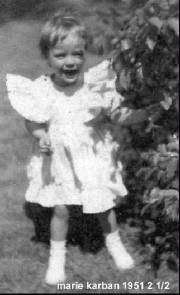 Marie 1951 Olean NY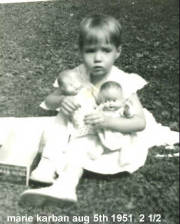 Marie Olean ny 1951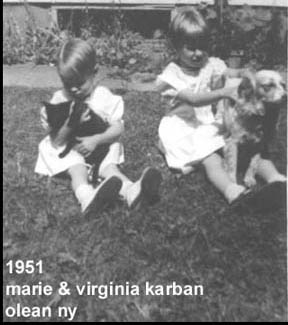 Marie and Ginny Karban 1951 olean ny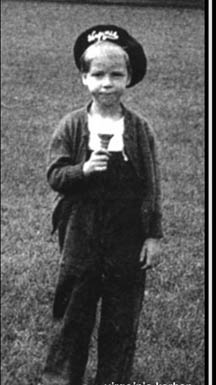 Virginia Mae Karban 1951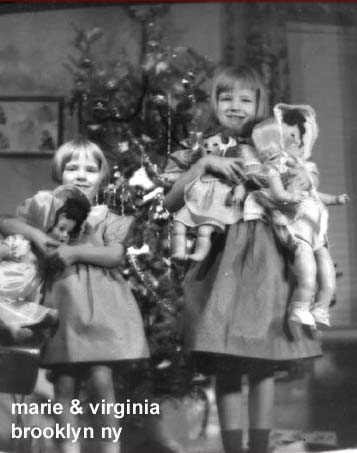 MARIE AND GINNY CHRISTMAS 1952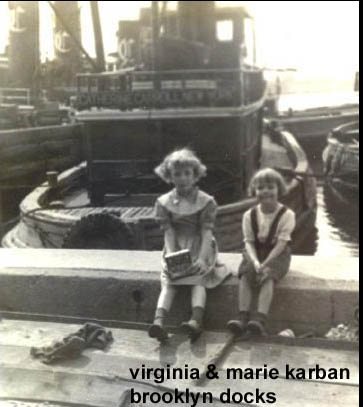 GINNY AND MARIE BROOKLYN DOCKS 1952
MARIE KARBAN BROOKLYN DOCKS 1952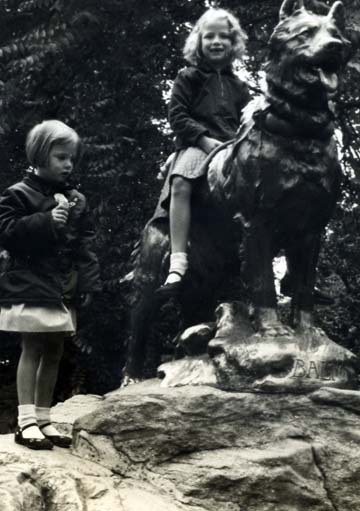 MARIE AND GINNY ON BALTO 1953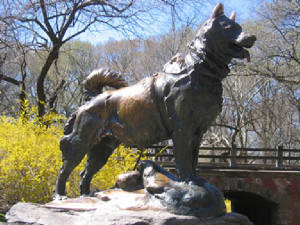 BALTO CENTRAL PARK NY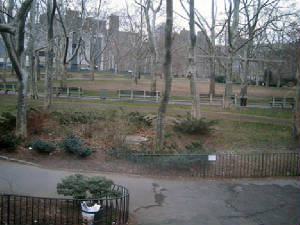 FULTON ST PARK RENAMED CADMAN PLAZA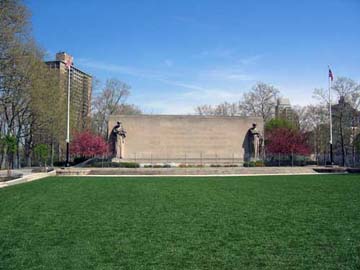 memorial & rec center Fulton st park/ cadman plaza brooklyn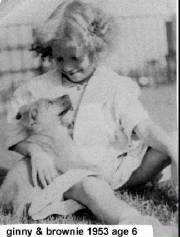 Ginny and Brownie Fulton st park 1953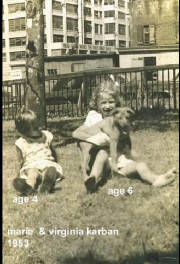 Marie And Ginny fulton st park brooklyn ny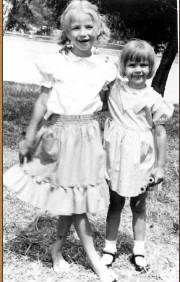 Ginny and marie central park ny 1953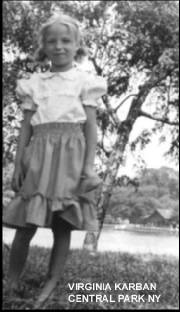 VIRGINIA 1953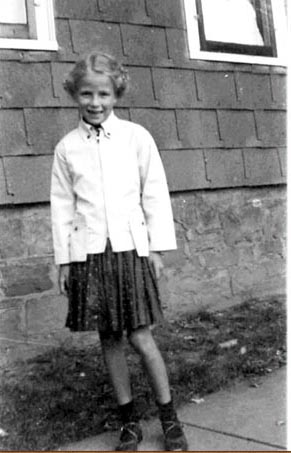 VIRGIINIA OLEANNY 1954.JPG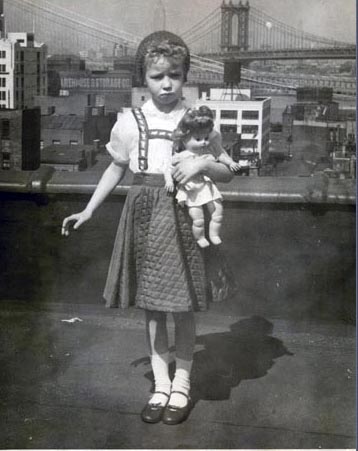 VIRGINIA ON ROOF 35 ORANGE ST BLKYHN NY 1954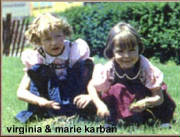 marie and ginny easter sunday 1954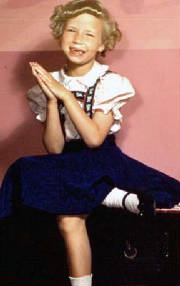 Virginia Karban 1954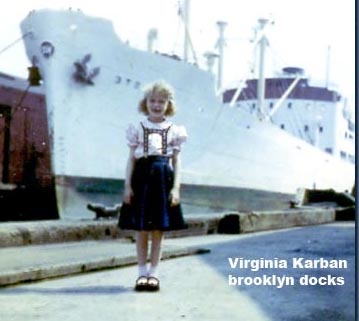 GINNY BROOKLYN DOCKS 1954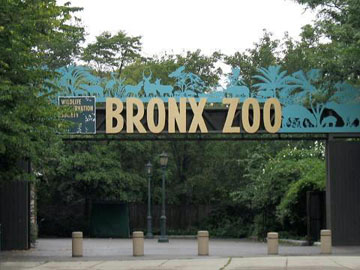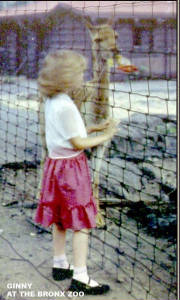 VIRGINIA BRONX ZOO 1954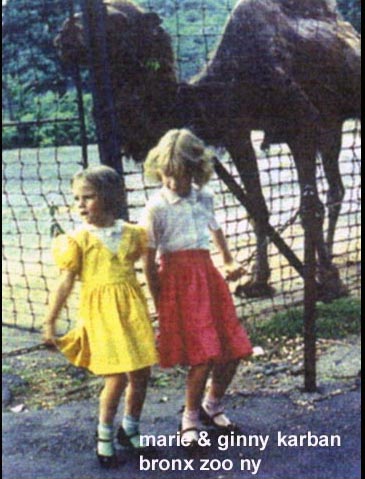 MARIE AND GINNY BRONX ZOO 1954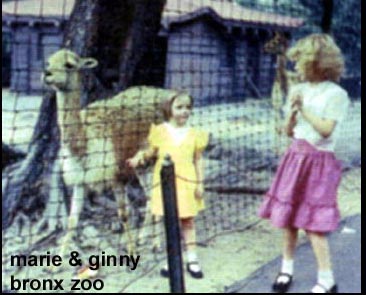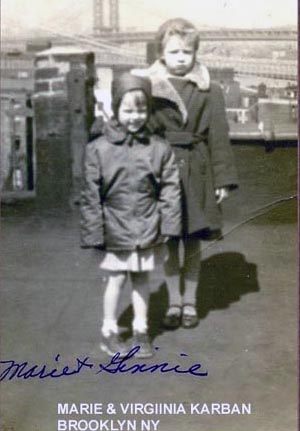 GINNY AND MARIE 1954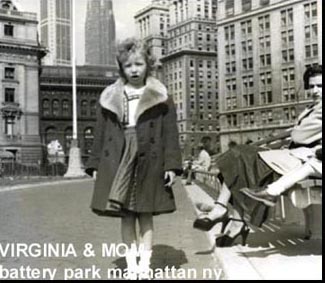 GINNY AND MARIE BATTERY PARK MANHATTAN NY 1954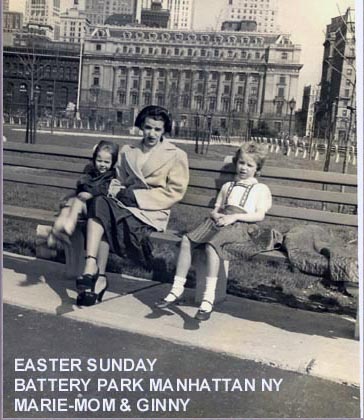 MOM MARIE AND GINNY BATTERY PARK NY 1954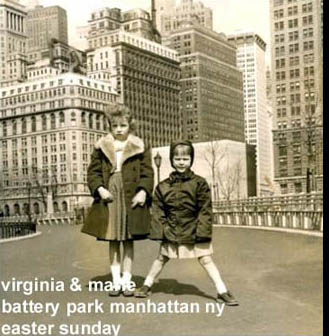 GINNY AND MARIE BATTERY PARK 1954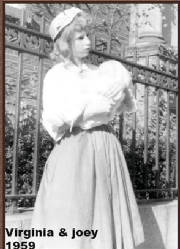 Virginia & Joey Karban 1958 brooklyn ny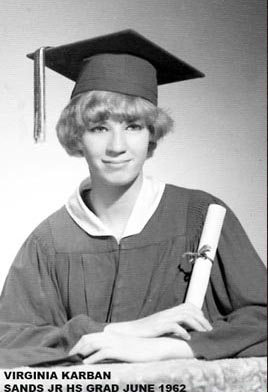 Virginia Karban jun 1962 Grad Sands Jr HS brooklyn ny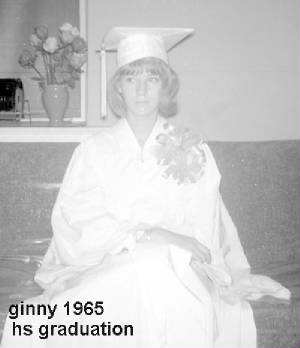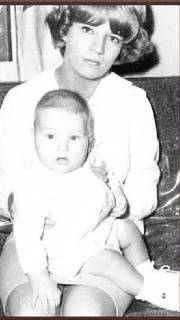 Virginia and John 1966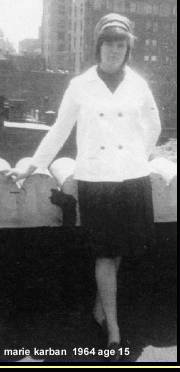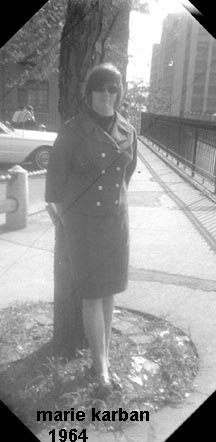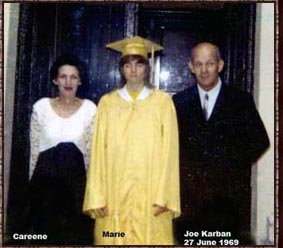 Careen-Marie-Joseph Karban- John Jay HS Grad June 1969 Brooklyn NY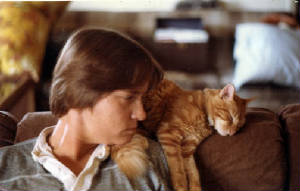 Marie and Charles Emerson 1983 SATX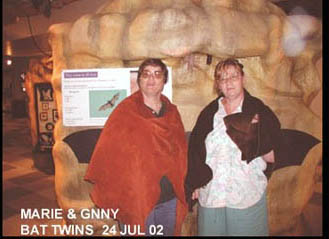 Marie and Ginny sioux falls SD 2002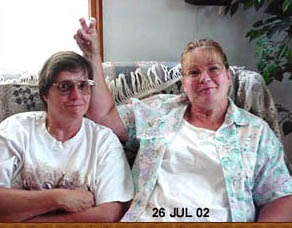 Marie and Ginny July 2002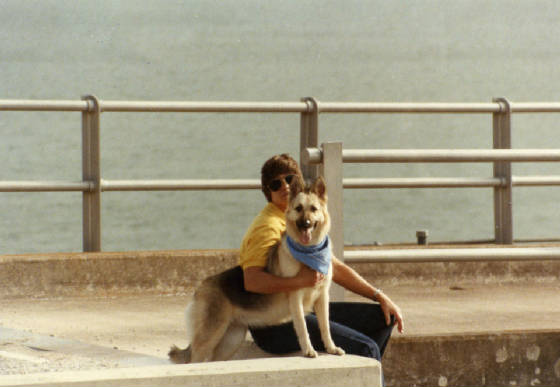 Marie and Mandy cannon lake texas 1988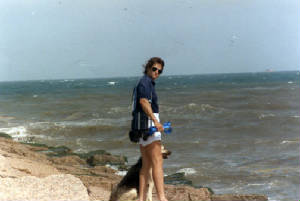 MARIE AND MANDY CORPUS CHRISTI TX 1988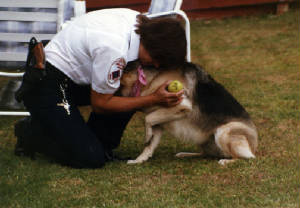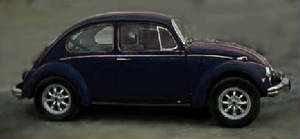 MY FIRST CAR 1968 VW BUG 2 SPEED, FT MEADE MD 1973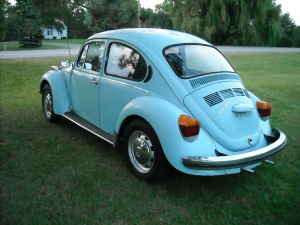 2nd car 1973 VW, bought in 1974 Ft McClellan Al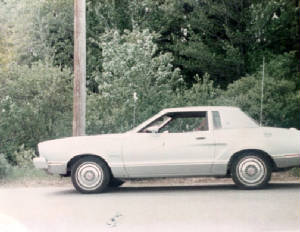 1975 ford mustang bought in 75 Ft McClellan AL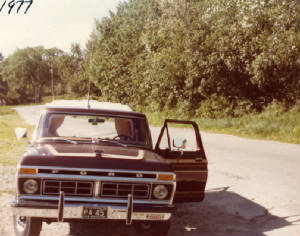 1977 FORD TRUCK FT DEVENS MA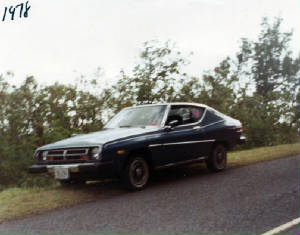 1978 200SX DATSUN, HAWAII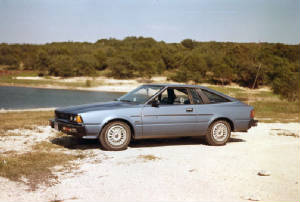 1980 DATSUN HATCH BACK HAWAII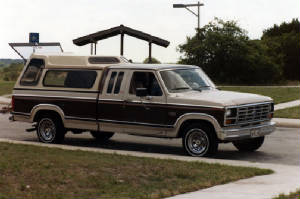 1983 FORD PICK UP SAN ANTONIO TX
87 ford mustang san antonio texas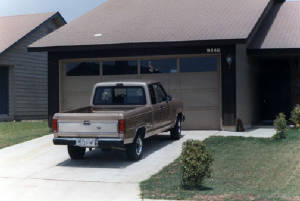 1988 Ford Ranger San antonio texas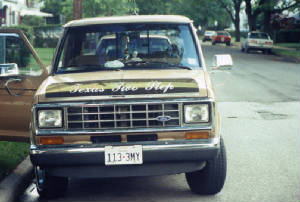 TEXAS 2 STEP New Hyde Park Long Island
***********************************************************************************************
My mother Careene shattuck karban's first husband Leon
Leon Kilborn
22 Apr 1918- 22 Jan 1977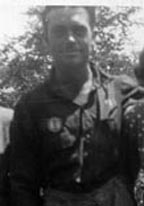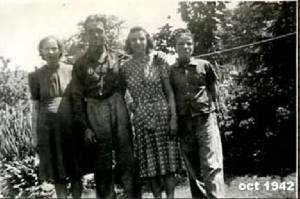 Leon Kilborn
Son of George 1872- 1922 and Viola Arvilla Bennett Kilborn. Leon was born 22 Apr 1918 in Manchester, Bennington County Vermont. He died in Jan 1997 Portville Cattaraugus county NY and is buried in Clara cemetery Potter County Shinglehouse PA. He married my mother Careene Mae Shattuck when she was 19 years old 23 Aug 1941 in St Johns Luthern church Allegany NY. Leon had two sisters, Luna House born in 1895 and Favia born In 1902, both in Manchester, Bennington County Vermont
Leon's father George was born 10 Aug 1872 in Vermont and died 12 Jan 1922. He was the son of Frank Kilborn and Christine Wheeler. Leon's mother Viola was born in 1871 in Vermont. Leon was married to Elthea Slocum and they had a daughter Mary Lou born in 1939. He later married Martha Corwin 1917-1987, daughter of Walter & Dora Bridge Corwin.Leon and Martha had a daughter Linda Killbourne born 18 Jul 1948- 5 Dec 2014, she is buried in Maple Grove Cemetery, Shinglehouse PA.
Leon and Martha are buried in Clara Cemetery, potter county Shinglehouse PA.
Left to right Linda, a family friend, Rosemary, Ron, Martha, and Leon. This would have been taken in the early 60's
Linda and Pen did some research into her parents and grandparents. She had been told that her father was part Native American and that he came from Vermont. It was an unrelated neighbor who was close to the family who told her that. Using Google and Ancestry.com, they were able to learn about his first marriage, which was a surprise to her.
Linda did have a few photos of her parents, but they were given to her sister after Linda's death. they were able to find a few pictures of his first wife on the internet. Linda knew that her mother had had a daughter named Alice, but she believed the father was named Ed Cornelius. Martha lost custody of Alice after being charged with neglect. Alice was was very young at the time. Custody was given to her father. That was before Martha and Leon married. When Linda was born the family were living in Port Allegany with two much older women, Theresa and Lou.
This was when Linda was a pre -schooler. She thinks Theresa was Leon's mother and Lou was his aunt, but she was never sure of that. The family moved to Shinglehouse about the time Linda started kindergarten, and Theresa and Lou were not with them. It may be that they had died, or possibly were in a nursing home.
Leon and Martha had other children—Rosemary, Ronald and Judy. They were not good parents. Linda and Rosemary lived with them in a small cabin that had no insulation Linda said they would wake up in the morning to find snow on the bed from cracks in the wall. They were often left alone with little food. Ronnie lived with a man down the road during the week and visited his family on weekends.
Judy was given up for adoption to another family on the same road. She didn't find out who her biological parents were until she was around sixteen. Leon had a job in Buffalo, and sometimes didn't come home during the week. However he was able to do some farming—primarily raising hay to sell. They never had much money, because Leon drank heavily. That's about all Pen can tell. She never met Leon or Martha. They both died before Linda and pen met.
STATE" Vermont
COUNTY: Bennington
CITY: Manchester
CENSUS: 1920
210 East Manchester
Line # 32- Kilburn George- head of household- age 48-(1872) married, white, born in Vermont- Parents born in Vermont. Occupation Laborer, Marble Mill.
Line # 33- Kilburn Viola, wife, age 49- (1871)married- born in VT- parents born in VT.
Line # 34- Kilburn Luna, daugh- age 25- ( 1895) single- born in VT
Line # 35- Kilburn Favia, daugh- age 18- ( 1902) single- born in VT, occupation: laborer in a shirt shop
Line # 36- Kilburn Leon. Son- age 1 ½- (1918) born in VT
STATE: PA
COUNTY: potter
CITY: Roulette
CENSUS: 1930
Line # 58- HOUSE, W.I. head of household- age 41-(1889) married- born in PA- Parents born in PA- age 25 at first marriage. Owns home- occupation: Farmer
Line # 59- HOUSE Lunda, wife- age 35 (1895) married- born in VT- parents born in VT-age 19 at first marriage.
Line # 60- KILBORN, Viola- mother in law- age 60-( 1870) widow, born VT- parents born VT.
Line # 61- KILBORN, Theresa, sister in law- age 25-(1905) single, born VT- parents born VT.
Line # 62- KILBORN, Leon, newphew- age 12-(1918) single, born VT- Parents born VT.
STATE: PA
COUNTY; Potter
CITY; Sharon Township
CENSUS: 1940
Line 69; KILBORNE, Leon head of hse, age 22 (1918) born in PA ( VT), Occupation: Laborer
Line 70: KILBORNE, Elthea (Slocum) Wife, age 16 (1924) born in PA
Line 71: KILBORNE, Mary Lou, Daug age 1 (1939) born in PA
Line 72; SLOCUM, Robert Jr, Brother in law- age 21 (1919) born in PA, Occupation Laborer Farmer
Line 73: SLOCUM, Viola- Daugh in law- age 21 (1919) born in PA, occupation, Farmer
Luna Kilborune, Leon's sister married W.L. House
STATE: PA
COUNTY; Potter
CITY: Roulette township
CENSUS: 1940 249 Burtville
Line 58- HOUSE, W.L, Head of house, age 41 (1889), born in PA, Occupation- Farmer
Line 59- HOUSE, Luna (Kilbourne)- WIFE age 35 (1895)- born VT
Line 60- KILBURN, Viola- Widowed, mother in law- age 60 (1870)
Line 61- KILBURN, Theresa- sister in law age 25 (1905) Single, born in VT
Line 62- KILBURN, Leon- Nephew age 12 (1918) Single, born in VT