Family connection Julia Litwak Dubee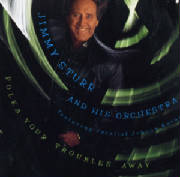 JIMMY STURR
ASHOLKAN FAREWELL WALTZ
POLKA YOUR TROUBLES AWAY CD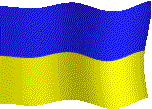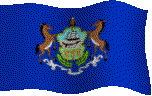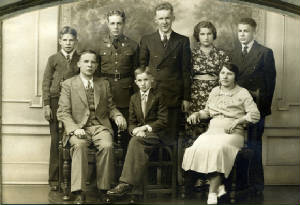 ONEY AND CATHERINE WOLENSKY FAMILY
Wolensky Family
Andy, Paul, Mary Wolensky Dodelin, Mike and Nicholas
this photo and other information was shared by Nancy Anne Wolensky Weeks, daughter of Mary Anne and Joseph Wolensky,
Oney Wolensky was born 15 July 1886 in Stary Sambir Ukraine He died in PA 1958. His wife Catherine was born in 1895 Stary Sambir Ukraine and died in 1984. Oney was a coal miner, employed by Pagnott coal company. Oney and catherine lived on 1 Swoyers st, Swoyerville pa. Their son Joseph Wolensky,is the husband of Mary Anne Dubee, daughter of Michael and Julia Litwak Dubee.
Another spelling of Oney's name from a 1918 draft card registration form, Onnfrey Wolanski, employed by the Forty fort coal co in swoyerville Pa. there was an address of 761 Charles st.
Mary Wolensky married Albert Dodelin (Uncle Webby), She was born 4 Oct 1921 and passed away 29 Dec 2003. Her husband Albert was born 28 Sept 1924 and he passed away 5 Mar 2013. They have 4 children: Denise Croce, Bob , greg and Donald Dodelin, donald is deceased.
Paul Wolensky married Anna Havrilla, they have three children: Fr Paul Wolensky, Joan and Margy Wolensky. Paul died in 1974. He is buried in St, Mary Greek Catholic cemetery Dallas PA. He served in the army at the rank of SGT.
Joseph Wolensky married Mary Anne Dubee, daughter of Michael and Julia Dubee. They have 4 daugters: Nancy Anne Weeks, Mary Jo McLaine, Jean Louise Barsky and Irene Marie Siegel, Irene married Charles Siegel.
Nancy Anne Dubee, married Thomas Weeks, they have two children: Kassandra Lynne and Thomas Joseph weeks.
Charles Siegel passed away, 23 Sept 2011, son of Charles and Daurine Siegel. "CJ" is buried in St Mary Byzantine cemtery Dallas PA.
Nichols Wolensky has 4 children: Bob Wolensky, PhD,, Jack Wolensky and Kenneth Wolensky Ed.D, daughter Carol died 13 Mar 2009, she was born 6 Dec 1951 and is buried in Mt Olivet Caverton, Luzerne county. Nicholas died in 1971, he is buried in St Mary Greek Catholic cemetery Dallas PA, he served in the army at the rank of Sgt.

CHARLES SIEGEL "CJ"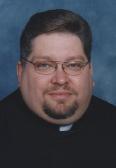 Rev PAUL WOLENSKI St Vladimir church
Fr Paul is the pastor of St Vladimir church in Edwardsville PA, he is the first cousin of Michelle Weeks
Walter Wroblewski and Barbara Dubee Wroblewski, daughter of Michael Dubee and Julia Litwak Dubee. They have four children, Walter John, Cheryl Lee, Michelle and Julianna Rose Conniff .
Michelle is married to Fr Peter Tomas, who is a Ukrainian Catholic priest in Ohio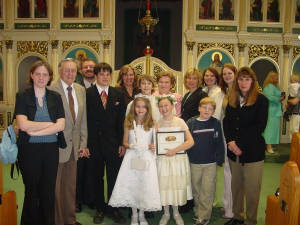 MARY ANNE DUBEE AND JOSEPH WOLENSKI
this photo was share by Nancy Wolensky Weeks
First holy communion of Nancy Weeks daughter Kassandra Lyanne Weeks at St Vladimir's church Edwardsville PA. Nancy married Thomas. She also has a son, Thomas Joseph Weeks. Joseph Wolensky is on the left in the photo, Mary Anne in pink next to Nancy's son and Nancy is the 5th person from the right.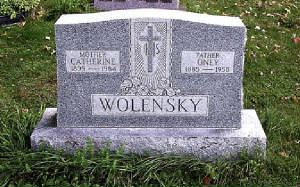 Oney and Catherine are buried in St Marys Byzantine cemetery Dallas PA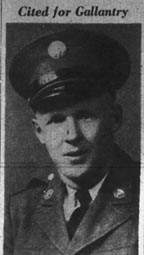 SGT Nicholas Wolensky, son of Onie and Catherine wOLENSKY OF 1 Sowyer Sreet Sowerville PA, recievd the SILVER MEDAL for Gallantry in action in France Sept 1944. He was in the service two years and was employeed by Harry E. Collierey before entering the serice. His brothers also are serving.
SGT Andrew Wolensky- in Panama for 3 yrs and then at Carlisle for the last nine months.
PFC Michael Wolensky- he was wonded twice in France, he served for 5 years.
CPL Paul Wolensky- stationed at Camp Chaffee Ark for two years.
PVT Jossph Wolensky stationed at a Army Air Base in Florida
Mary Wolensky, a sister who works at Carlisle Air Base Office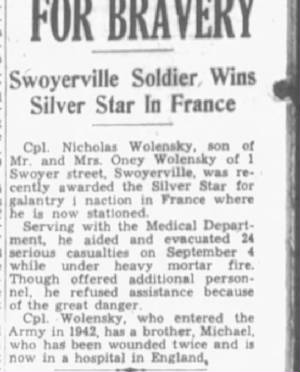 The Silver Star is the third-highest military combat decoration that can be awarded to a member of the United States Armed Forces. It is awarded for gallantry in action:
While engaged in action against an enemy of the United States;
While engaged in military operations involving conflict with an opposing foreign force; or
While serving with friendly foreign forces engaged in an armed conflict against an opposing armed force in which the United States is not a belligerent party.
Actions that merit the Silver Star must be of such a high degree that they are above those required for all other U.S. combat decorations but do not merit award of the meet Medal of Honor or a Service Cross (Distinguished Service Cross, the Navy Cross, or the Air Force Cross).
************************************************************************************************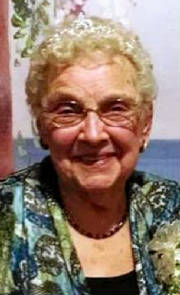 Anna Havrilla Wolensky 1925-2017
Anna Havrilla Wolensky, 91, of Shavertown, fell asleep in the Lord early Tuesday morning at the Post Acute Medical Unit at the Wilkes-Barre General Hospital. She was the widow of Paul Wolensky, who died in 1974.
Surviving are her daughters, Joan Wolensky and Margie Seely; and son, the Rev. Fr. Paul Wolensky, pastor of St. Vladimir Ukrainian Greek Catholic Church, Edwardsville, and SS. Peter & Paul Ukrainian Greek Catholic Church, Wilkes-Barre, and former pastor of St. Vladimir Ukrainian Greek Catholic Church, Scranton.
Funeral services will be on Friday in St. Vladimir Ukrainian Greek Catholic Church, 70 Zerby Ave., Edwardsville, at 1 p.m.
Visitation at the church for family and friends will be on Thursday, 2 to 6 p.m., and Friday, 11 am until time of liturgy. Panakhyda Services will be on Thursday at 4 p.m. Interment will be in St. Mary's Byzantine Catholic Cemetery, Dallas.
Funeral arrangements entrusted to the Edward J. Chomko Funeral Home & Cremation Services, West Scranton.
Scranton Times, Jan. 25, 2017
Thank you Nancy for sharing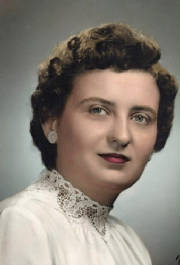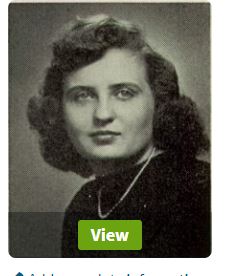 MARYANN DUBEE WOLENSKY 1948
Mary Anne Wolensky, 83, of Trucksville, peacefully fell asleep in the Lord on Wednesday, Oct. 1, 2014, in the Celtic Hospice Unit of Geisinger South Wilkes-Barre.Born Dec. 2, 1930, she was the daughter of the late Michael and Julia Dubee of Edwardsville. She was a graduate of the Class of 1948 of Kingston High School.
A lifelong and dedicated member of St. Vladimir's Ukrainian Greek Catholic Church of Edwardsville. Mary Anne was a member of St. Vladimir's Women's Society; a Catechism and Ukrainian language teacher; Pysanky egg design instructor; a moderator of the Blessed Virgin Mary Sodality; an expert pyrohy pincher; and sang alto with St. Vladimir's Church Choir and Carolers.
She greatly enjoyed gardening, drawing, singing Ukrainian songs, sharing family traditions, hosting family gatherings, vacationing at Long Beach Island, N.J., doing puzzles, going for walks at Francis Slocum State Park and Ricketts Glen, and picking blueberries and mushrooms. She was a beloved wife, mother, grandmother, sister, sister-in-law and friend, and she loved her family with great devotion and affection.
Mary Anne and Joe joyously marked their 60th wedding anniversary in 2012 with a memorable family gathering and renewal of vows at Konefal's Grove in Shavertown.Along with her parents, preceding Mary Anne in death were her son-in-law, Charles (CJ) Siegel, and her granddaughter, Stephanie Siegel.
Surviving are her loving husband of 62 years, Joseph Wolensky; daughters, Mary Jo (Richard) Mclaine, Clifford Township; Jean (Jeff) Barsky, Medford, N.J.; Irene Siegel, Shavertown; and Nancy (Tom) Weeks, Trucksville; her sister, Barbara Dubee Wroblewski, Forty Fort; as well as several grandchildren, nieces and nephews.
Funeral services will be held at 9:45 a.m. Monday in Edwards and Russin Funeral Home, 717 Main St., Edwardsville, followed by a Funeral Liturgy at 10:30 a.m. with the Rev. Paul Wolensky, pastor, and nephew of the dearly departed, officiating, in St. Vladimir's Ukrainian Greek Catholic Church, 70 Zerby Ave., Edwardsville. Members of St. Vladimir's Women's Society will stand as an honor guard at the church.Interment will follow in St. Mary's Byzantine Catholic Cemetery, Dallas.
Family and friends may call from 3 to 6 p.m. Sunday. A Parastas Service will be sung at 5 p.m. Memorial contributions may be made to the mortgage fund of St. Vladimir's Church.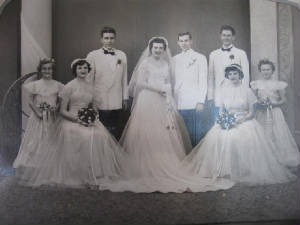 Mary Anne Dubee and Joseph Wolensky wedding picture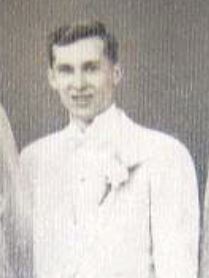 STATE: PA
COUNTY; Luzerne
INC PLACE Swoyerville Borough
WARD OF THE CITY: 3rd
ENUMBERATED 3 Apr 1940
CENSUS: United States Census 1940
#1 Swoyers Street
Line 73- Oney- head of hse-age 54- born Austria (1886), Married, sch-8
grade, class of worker: wage or salary- Naturalized.
Line 74- Catherine- Wife- age 41- born Austria (1899), Married
Line 75- Michael- son- age 23- Single -(1917)- Born PA
laborer Coal Mines
Line 76- Mary- daugh- age 18- (1922) Single- - Born PA
Line 77- Paul- son- age 17- Single-(1923) Born PA
Line 78- Joseph- son- age 13- (1927) Single- born PA