FAMILY CONNECTION
MY MOTHER CAREENE'S SISTER PATTY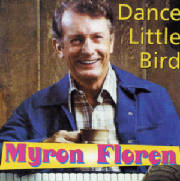 MYRON FLOREN
CHAMPAGNE WALTZ
DANCE LITTLE BIRD CD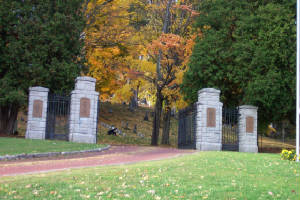 photo by Mark Weitzel
Chestnut Hill Cemetery
Portville, Cattaraugus County, NY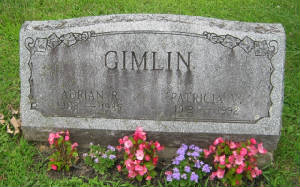 photo by Mark Weitzel
Patricia Viola Shattuck Gimlin
3 Nov 1922- 28 Apr 1997 (aged 74)
BURIAL
Chestnut Hill Cemetery
Portville, Cattaraugus County, NY
Plot J
Memorial Findagrave ID 137957378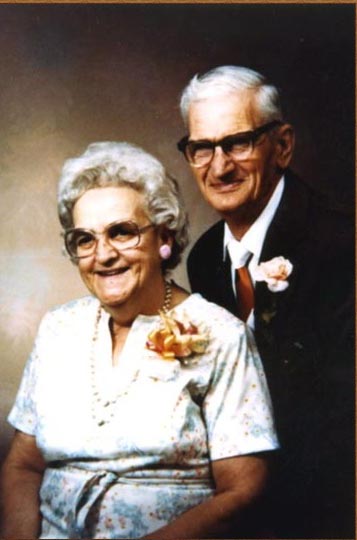 ADRIAN AND PATTY 1981
Adrian Roy Gimlin
4 Nov 1908- 12 Dec 1985 (aged 77)
BURIAL
Chestnut Hill Cemetery
Portville, Cattaraugus County, NY
Plot J-
Memorial Findagrave ID 137957348
Adrian Roy Gimlin was born in Bolivar Allegany NY 4 Nov 1908 . He died 12 Dec 1985 in Olean NY. He married Patricia "Patty" Shattuck 25 Apr 1931. Patricia, daughter of George William Shattuck and Mary Edna Conner, was born 3 Nov 1912 in Portville NY, she died 28 Apr 1992. Adrian and Patty had three children , Viola, Leulla and Roy.
Adrians father Roy R Gimlin was born 1878, Cuba NY, he died in 1914. Mother Hattie May Scott, daughter of Edgar J Scott born 1849, died 1925 and Ada Jane Cramer born 1860 PA and died 1927. Ada and Edgar were married 17 Apr 1884 and had 4 children.
Hattie was born in 1885 Bolivar NY, she died in 1965. Roy and Hattie married 30 Mar 1907 Had 4 children. Hattie was also married to Herman Louis Buckles 4 Dec 1917, they had 1 daughter Caroline Mary Buckles born 28 Feb 1921. Hermans parents were William James Buckles born 26 Mar 1828 in Prussia Germany and Caroline Muntz born 1835 Prussia and she died about 1897. Edgar also served in the military. Records of Viola Gertsch: He enlisted at Bolivar NY, 15 Sept 1864 for one year, as a Private CO B 189th Inf, mustered in Sept 25 1864
Ada Jane daughter of James B Carmer born 1821 NY and mother Jane Steele born 1825 Scranton Pa, daughter of Andrew Steele born 1798 PA and died 1851 PA, mother Eleanor Decker born 1796 died 1880 Andrew and Eleanor were married 23 May 1815 and had 1 child..
Andrew son of John Steele Jr born 1765 Germany, died 1832 PA. mother Catherine Rought born 1770 Germany, died 1832 John Steele Jr and Catherine married about 1786 had 9 children. James Carmer and Jane Steele had 5 children
Edgar scott son of Elias Scott born 1807 NH, died 1886, mother Phila Ann Skinner born 1810 VT, died 1855 NY. Elias Scott son of John Scott born 1784 CT. Mother was Jane. Elias was also married to 1858.Lucy Edmonds, they had 4 children. Elias and Phila married 1827 had 9 chidren.

Roy Gimlins parents John Charles Gimlin born 1852 in Buffalo, died in 1929 and Olive S thurber born 1852 died in 1903. Olive daughter of Richard L Thurber born 1823 died in 1901 and Abigail Truman born 1825. Abigail was also married to James Cartright. and had 1 child. Richard and Abigail had 12 children.
John Charles Gimlins parents John Gimlin born 1834 Germany, he died 1892 in NY. and Katherine Frohm born in Germany. They had 5 children.
Richard L thurber son of David Thurber born 1795 VT died 1845 NY , son of Squire Thurber born 1764 NH, died 1815 and Hannah Yeaw born 1774 RL she died 1852. Squire and Hannah had 3 children. David married Olive Richardson born 1806 in VT. Daughter of Thomas Richardson and Olive Ingalls. David and Olive had 4 children.
Squire Thurber son of David Thurber born 1734 MA, he died 1818 VT. Mother Mary Bullock born 1737 and died 1831. David and Mary married 1790 and had 10 children.
Roy Adrian Gimlin son of Adrian and Patricia, was born in Jan, Allegany NY, He married Rose Marie Donzella 15 Mar 1969 in Rochester NY. Rose Marie is the daughter of Joseph Donzella and Sadie Maenza. Roy and Rose Marie have two children, Dawn Marie born in Sept Rochester NY. She died 31 Oct 1990 in Rochester NY
Tina Marie born in Apr in Rochester NY married Roy Ugland 17 Aug 1991 in Fairport NY. Tina and Roy have 1 child, Bjorn Arne Emil, Burntsen Ugland.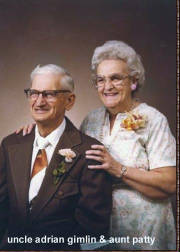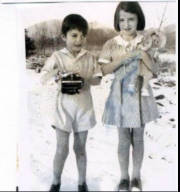 Roy and Viola Gimlin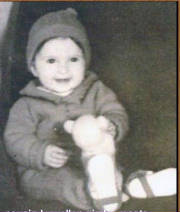 LEULLA Gimlin Moats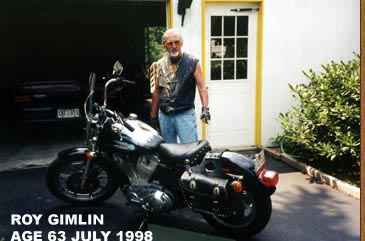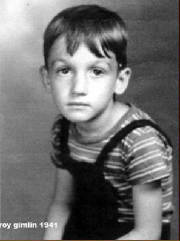 ROY GIMLIN 1941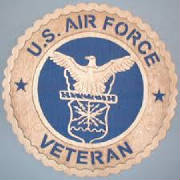 Roy Adrian Gimlin, of Cape Coral, FL passed away on June 17, 2018. He was 83 years old.
Roy is survived by his daughter, Tina and her family of Cape Coral, FL as well as his sisters, Viola and Luella, and many nieces and nephews. He is preceded in death by his wife Rosemarie; and their daughter, Dawn Marie of Rochester, NY.
Roy was born on January 27, 1935 in Allegany, NY to Adrian and Patricia Gimlin. He had a life long love of all things with wheels and an engine as well cats. He and his siblings all graduated from Portville High School in NY. Roy enlisted in the Air Force and was honorably discharged after his service. He went on to earn a degree as an electrical engineer and spent most of his career with Zerox after a short time at General Dynamics were he met his future wife Rosemarie. They were married in March 1969, and the pair settled in Rochetser, NY where they welcomed the births of their daughters. Xerox transferred the family to Dallas, TX in the early 70's and back to Rochester in the late 80's. Roy enjoyed working on cars, mostly Volkswagens, and his hobby meets and friends. He and Rosemarie retired to Cape Coral, FL from Fairport, NY in 2001 to be closer to their grandson Bjorn. Roy and Rosemarie enjoyed riding motorcycles and spending time together. Roy worked hard to ensure his family was well cared for.
We lost Roy unexpectedly from a heart attack after spending a wonderful day together. He will be remembered as a loving man who treasured his family, a wise counselor, and as an excellent engineer.
A memorial service is scheduled for 1:00 p.m. at Fuller Metz Funeral Home 3740 Del Prado Blvd. Cape Coral, FL 33904 on Saturday June 23rd. All are welcome to attend and celebrate Roy's life.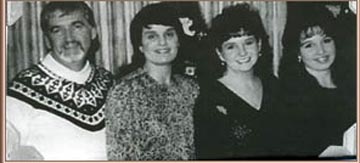 **************************************************************************************************
UNITED STATES CENSUS
STATE; NY
COUNTY: Allegany
CITY: Bolivar township
CENSUS: 1910
Main street
Line # 95- Roy R. head of household- age 32- married- born in PA- Parents born in NY- speaks English, rents home- 3 years in present marriage.
Line # 96- Hattie M.- Wife- age 25- married- born in NY- parents born in PA- speaks English- 3 years in present marriage- occupation: Dress maker in home.
Line # 97- Charles, son- age 2- born in NY
Line # 98- Adrian R. son- age 1 ½, born in NY
*******************************************************************************************
STATE: NY
COUNTRY: Allegany
CITY: Bolivar
CENSUS: 1915
Olive Street
Line # 3- GIMLIN, Hattie- head of house hold- age 30- occupation: domestic
Line # 4- Charles E. Son- age 8
Line # 5- Adrian R. Son- age 6
*********************************************************************************************
STATE: NY
COUNTY: Cattaragus
CITY: Portville
Census: 1940
42 Pine Street
Line # 27 Adrian- head of household- age 31 – married, completed 8th gr- born in NY
Line # 28- Patricia, wife- age 27, married- completed 8th gr- born in NY.
Line # 29- Viola, daugh- age 7- single- 1st grade- born in NY
Line # 30 Roy, son- age 5- single- born in NY
Line# 31 Luella, daugh- age 3 ½- born in NY