FAMILY CONNECTION
MY GRANDMOTHER MARY EDNA SHATTUCK, MY MOMS MOTHER.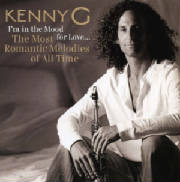 KENNY G
AS TIME GOES BY
ROMANTIC MELODIES CD
EDGAR C. CONNOR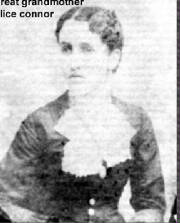 ALICE MELVINA HATCH CONNOR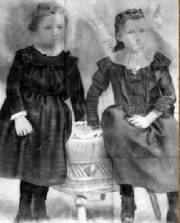 MARY EDNA AND ALFREDA GEOGIA CONNOR
Edgar Connor was born in 1847 and died in 1955, son of Oliver F Connor and Adelia Vanvalkebar. Edgar married Alice Melvina Hatch born Oct 1887 and died 7 Sept 1908, daughter of George Washington Hatch and Livera Alfreda Stevens.
Edgar Connor and Alice Melvina Hatch had two daughters
Mary Edna Connor, born in 1887 and died in 1956
Alfreda Georgia Connor, born 1890- died in 1920.
***********************************************************************************************