AND RELATED FAMILES
FAMILY CONNECTION
MY FATHER JOSEPH'S SISTER FRANCES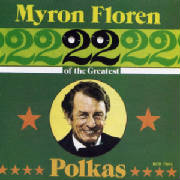 PA POLKA
Holy Resurrection Russian Orthodox Cemetery
Plains, Luzerne County, Pennsylvania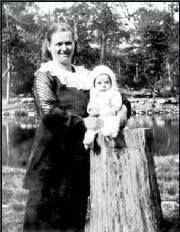 Frances Simchick 1937
Frances Simchick Pitkevich
18 Jul 1907- 21 Sep 1952 (aged 45)
BURIAL
Holy Resurrection Russian Orthodox Cemetery
Plains, Luzerne County PA
Memorial Findagrave ID 134921478
frances Simchick Genesky (Pitkevich) married John Genesky (Genewski) Son of Charles ( Kazimicrz Giniewski) Polish spelling of his fathers name and Madalina Isajegicz. Parents were born Poland. Frances was born 18 July 1907, larksville PA, daughter of Frank Simchick & Bronislava ( Minnie) zielinski . Frances died 4 Dec 1952 in the Wilkes-Barre Gen hosp. She lived on 813 N Washington st in Wilkes-barre.
John and Frances had 2 children: John Thomas. Genesky born 21 Feb 1929, he died in 1952. and Albert Stephen Genesky. He died in 1998. Frances later married Peter Pitkevich and they had three children, Lorraine Pitkevich- (Wallace), Lorraine died in 1984. Marleen Pitkevich and Helen Pitkevich Fink.. Peter & Frances, are buried in the holy resurrection russian orthadox cemetery in plains PA. John is buried in St Stanilaus parish cemetery in plains Pa.. Lorraine and her husband Bernard Wallace are buried in Scared Heart Cemetry Dallas Pa
Helen Pitkevich - married Alfred Fink in 1952, son of Jessie Harla Fink & Eunice Lamoreaux. Helen is the sister of Lorraine , Marleen, John, and Albert, step brothers. Helen still lives in west wyoming pa on west 8th street as of 2008. .
The 1930 census for Wilkes-barre, luzerne county, list 16 Hawthrone street as the family residence. John was head of household, age 23, born in PA, occuapation was coal miner, Frances was 23 and they had one son John, 1 1/2 born in Pa.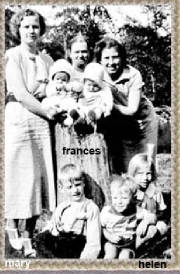 Mary & Frances Simchick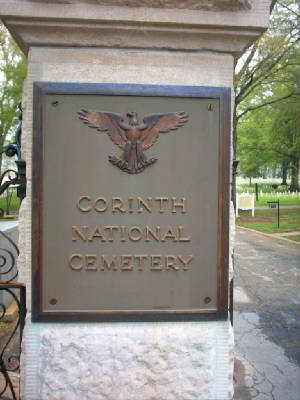 Photo by Graveaddiction
Corinth National Cemetery
Corinth, Alcorn County, Mississippi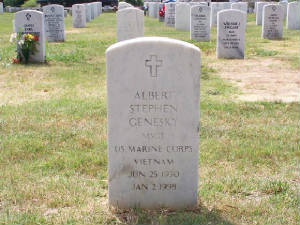 ALBERT GENESKY
Findagrave Memorial # 134936317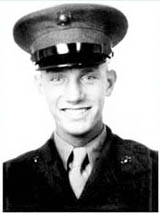 ALBERT STEPHEN GENESKY USMC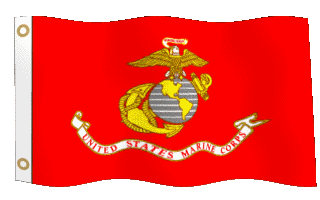 MSGT Albert Stephen "Ski" Genesky
25 Jun 1930- 2 Jan 1998 (aged 67)
BURIAL
Corinth National Cemetery
Corinth, Alcorn County, Mississippi
Plot Section B, Site 97
Memorial Findagrave ID 134936317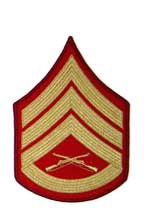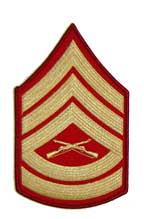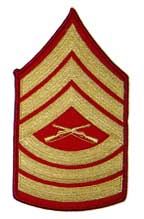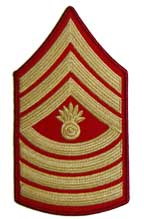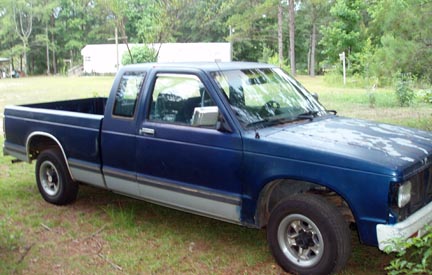 alberts 1986 chevy S10
Albert Genesky Master Sgt USMC. E9 born 25 Jun 1930 in PA and died 02 Jan 1998. He served 30 years as a career marine. he married Gloria Landry, then Miriam Percival later married Keiko and had one son named peter with Keiko.
Albert is buried in the Cornith national cemetery in MS section B site 97. his last residence was somerville Al. Albert was a supply admin chief, he served aboard the ship USS Boxer, LPH-4 marine detachment. he received the Presidential unit citation, the korean service medal, national defence medal the good conduct medal 7th award. He also did a tour of drill sgt duty at parris island. Albert retired in Okinawa, returned to the US and lived in Alabama.
Recent contact from Albert's step daughter Miriam, says albert was known as SKI in the military and growing up. He had 3-4 sons, from his marriage to Gloria, . Albert re-married to Miriam Percival and had a daughter Stephanie Frances Genesky- Becker, miriam says, stephanie looks alot like her dad and grandfather. Miriams marriage to first husband Frederick, they have two children, daughter Miriam and Sandra and Son Frederick.
Don Garrett, a very close friend of Albert, says, Albert was a devout christian and invloved with church business he made sure his family attended church. Don recalls, when Albert bought his first cam-recorder, he would record different evants, such as weddings, graduations, without charging anybody for his time or service. Albert was the kind of guy, that could not say NO. he was dependable and trustworthy.
When Albert retired from the USMC he went to work in civil service at Albany, and in the late 80's or 90's, albert moved back to Okinawa, where his wife Keiko was from. Peter was a outstanding piano player and might had taught piano when he return to Japan, peter was a fine young man and a very good person.
Albert work for civil service again in Okinawa, when he retired, he and the family moved back to Alabama, in the process of building a house when he became ill and passed away.
Frederick W. Percival, step son of Albert, shared his thoughts, he says Albert not only was a drill instructor at Parris Island, he made senior Drill sgt while he was stationed there. and was featured in the first issue of the LEATHER NECK. Albert's second wife Miriam Geraldine Dugger, was a former marine. She lost her husband, in 1961, he was about 25 years ago, he died in Michigan while home on leave. Frederick Jr was three month old, while stationed in Hawaii. Miriam is the daughter of Grady Dugger and Ethel Mary Bunting.
Alberts sons from his first marriage to Gloria, were John, Albert Stephen Genesky Jr and Kenneth, two of them went on to be cathoilc preachers. Frederick loved his dad very much.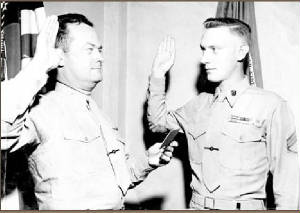 Alberts reenlistment USMC 1957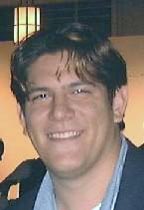 peter Genesky- son of Albert Genesky
****************************************************************************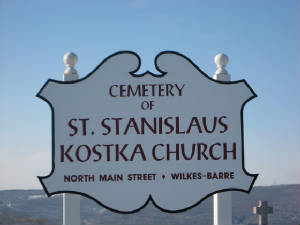 Photo by Kenej
Saint Stanislaus Cemetery
Plains, Luzerne County PA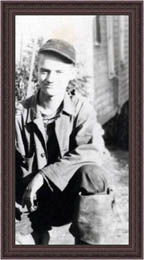 John Genesky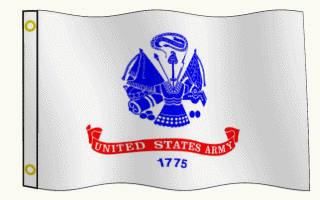 CPL John T. Genesky
21 Feb 1929- 25 Apr 1952 (aged 23)
BURIAL
Saint Stanislaus Cemetery
Plains, Luzerne County PA
Memorial Findagrave ID 134936089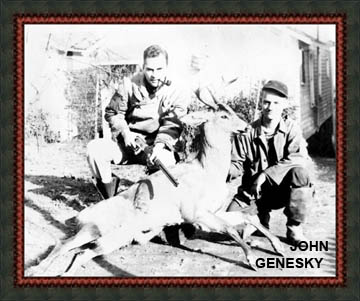 John Genesky & his good friend Robert stofey
John Genesky died in 25 Apr 1952. he was fly fishing in the Lackawaxen river PA, at Kimbles in pike county. flood gates opened and he slipped on the rocks as he casted out and was not able to get out of the water. the currant was too swift and he drowned.
His body was found 5 miles down stream in 5 feet of water on 17 May 1952..John worked in a comic book factory Central color printing. he was on leave from the army at the time of the accident. He loved to fish and hunt. He graduated from Coughlin HS in 1948, he joined the army in Jan 1951 and was a CPL. He was being transferred at the time to his next assignment in Korea The story of this accident was in the Wiles-barre record 25 Apr 1952 and 15 May 1952 John is buried in the parrish cemetery of St Stanislaus in plains PA..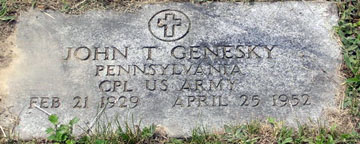 ***************************************************************************************************
UNITED STATES CENSUS
1930 Census
16 Hawthorn Street
Wilkes- Barre Luzerne County PA
GENESKY, John, head, white, male, rents, age 23, married , born in pa, occupation, coal miner
Frances (Simchick), Wife, female, white, married, age 23, born in pa, Father Frank born, Poland, Mother Bronislava Zielinski born in Plymouth Pa
John, son, male, white, age 1 ½, born in pa
***********************************************************************************************
DEATH CERTIFCATES
JOHN THOMAS GENESKY
1927- 1952
Findagrave Memorial # 134936089
John Genesky, age 25 born 21 Feb 1927 in Wilkes-Barre PA, died at 9;20am 14 May 1952 in the Lackawanna river, Lackawanna twp in Pike county.Single, mailing address 813 N. Washingston St Wilkes-Barre PA. occupation- US Army. Mother- Frances Simchick. Informant: Frances Simchick.
Cause of death- Accident drowning while fishing.
**********************************************************************************************
Kazimicrz Giniewski ( Charles Genesky) 78 of 53 Brookside Street Wilkes- Barre Luzerne County PA, he was a resident there for 46 years. He died from acute cardiac arrest and Pnewmonia. He was the son of Joseph Kazimicraz and Katherine Czuros. He was born in Poland 24 Mar 1878. Informant: Anthony Giniewski.
***********************************************************************************************
OBIT
24 March 1878- 5 Apr 1948
Findagrave memorial # 192243946
Kazimicrz Giniewski was born in Poland 24 Mar 1878 to Joseph Kazimicrz and Katherine Czuros. He was a farmer in Jackson Luzerne County PA.
both parents deceased. He passed away 5 Apr 1948 in Mercy Hospital Wilkes-Barre PA.
He is survived by his children: Joseph, Kingston PA, John, Niagara Falls NY, Stanley, Reading PA, Mrs Cecelia (Edward) Stortz, Nanticoke PA, Mrs Mary (Ambrose) Salansky, Trucksville PA and Anthony at home.
*********************************************************************************************
MARRIAGES
Marriage Licence Application
Commenweath Of PA
Luzerne County
Male Info
John Walter Genewski, Color: White- Occ: Laborer- Born in Wilkes Barre PA. Residence: 53 Brookside St- age 25. Father; Charles Genewski, Born inPoland 1880. Mother; Mary Isajewicz, color white, born in Poland 1880.
Female Info
Frances Simchick, Occ; factory worker, born in Larksville 1907, Residence 37 John St Wilkes Barre PA, age 21. Father Frank Simchick, born in Poland. Mother- Bronoislava Zielinski, Born in Plymouth PA Deceased.
Lic issued 2 Jun 1928
Married 24 Jun 1928