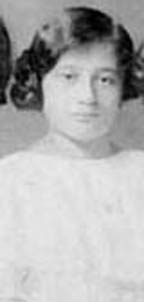 Clara Kamnitzer Stern
Clara Kamnitzer Stern
Clara and her parents Adolph Kamnitzer and Johanna Jacobius and sister Paula came to the US 4 Oct 1921, from Danzig Germany a board the ship Olav Hellig out of Copenhagen.
Clara's petition for naturalization, US District court of Southern District of NY. NY.
Clara lived at 50 W. Tremont Ave, Bronx NY. Occ: House wife. Born in Bottrop Germany, Nationality German, Race, Hebrew. She married Morris Stern 21 Aug 1927 in NY. Her last foreign residence was Danzig Germany, she immigrated 4 Oct 1921 to the US under the name Clara Gamnitzer, vessel Olav Hellig. She and Morris have one son, Lawrence Stern.
Witnessed by: Moris Stern 50 W. Tremont ave Bronx ny
Paula Kohn of 3348 Hill Ave, Bronx NY
Lawrence Stern
1940 CENSUS
STATE: New York
County: Bronx
Inc Place: New York
Ward of City: 8
Block: G
Cenus: 16th United states census 1940
Enumberated: 8 Apr 1940
West Tremont Ave
House # 50- 60
Line 18- STERN Morris, Head of house.Male- White, age 41, Married. Attn sch- No, Grade- C-1. Born in Germany- Cititzenship- Nat- Hrs work- 60. Occ- Butcher, Industry: whole sale & retail store. Work class- PW- Work week- 50 hrs- Income $2180
Line 19- STERN, Clara- Wife, Female/white, age 34, Married. Attn sch- no- Grad- H-2, born in Germany, cititzenship- AL
Line 20- STERN, Lawrence- Son, Male/white, Age 11. Attn sch- yes, grade- elemenry 6th gr. Born in NY