Every once in a while
Performed by Billy Dean
From the movie 8 Seconds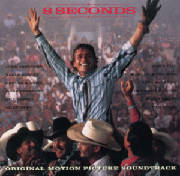 SIOUX FALLS, SD Argus leader - A national event that honors military members killed in the line of duty has found its way to Sioux Falls.

Saturday morning, dozens took part in the first Walk For The Fallen, a mile-long stroll around Falls Park. The event is part of the larger, national organization called Run For The Fallen.

Brad Steckelberg organized the memorial event for his step-brother, Staff Sergeant Jeremy Vrooman, who died while serving in Iraq in 2008.

"He's never too far from my memory," Steckelberg said. "We're constantly doing something that's in Jeremy's honor, so it feels right and feels good to do this in a way that can involve people from all over, for all of our military heroes in South Dakota."

Steckelberg hopes to make this Walk an annual event in Sioux Falls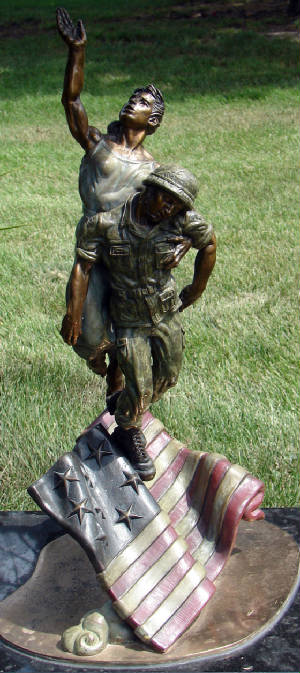 IN MEMORY OF
SSG Robb Lura Rolfing
4 Dec 1977- 30 Jun 2007

Robb Rolfing had wanted to be a soldier since he was a little kid. And when the terrorist attacks of Sept. 11, 2001, spurred the Vassar graduate to join the Army, he aimed for the top. "He had wanted to be a soldier and specifically a Green Beret, Special Forces guy, for a long time," said his father, Rex Rolfing of Sioux Falls" That was his dream. That's what he wanted to become. The elite of the elite. And that's what he was."
Staff Sgt. Robb Rolfing died early June 30, Iraq time, after being hit by a round of enemy fire in a southern Baghdad neighborhood. He was 29. He was in the Special Forces, assigned to Bravo Company, 2nd Battalion, 10th Special Forces Group Airborne, out of Fort Carson, Colo., the Defense Department said July 2.
Five other Fort Carson soldiers died in Iraq this past week when their patrol was ambushed by insurgents, marking the post's largest death toll in a single incident. Rolfing was the 213th soldier from the post to die in the war, but only the third in the 10th Special Forces Group.
After joining the Army, Rolfing was allowed to try out for Special Forces school. He was accepted but then was sent to Iraq for his first tour of duty. "And then when he came back, he went through the intense year and a half of school that they [Special Forces] have," his father said. Only about 3 percent of those allowed to try out eventually graduate, Rex Rolfing said. His son had been in Iraq on his second tour of duty since March.
He was training Iraqi police to clear insurgents. "They came under fire in clearing a neighborhood in southern Baghdad," his father said. "He came under fire and he caught a round that went through his arm and into his chest."
His body is being brought home and is under 24-hour guard, accompanied by a Special Forces member from his unit. "We do not know where it is and when it will be here," Rex Rolfing said.
When a service is held in Sioux Falls "it'll be a celebration of Robb's life," his father said.
Asked to describe how he and his wife, Margie, were notified, Rolfing said it was "kind of like the movies. They just show up with a chaplain and a guy from the service. Two guys in uniform show up at your front door and ring your doorbell. So it's difficult."
"You can't imagine" the emotions, Rolfing said. "We didn't even open the door, Margie and I. We knew right away ... when we saw the two soldiers standing there, we knew right away. We just started bawling and hugging each other. And it was probably a full minute before we could garner enough strength to open the door."
Robb was the oldest of Rex and Margie's three children. Brother T.J is 26 and sister Tiffany is 20.
Robb Rolfing played soccer, football and hockey and was the kicker for the Sioux Falls O'Gorman football squad in high school. He got an academic scholarship and played soccer at Vassar College in New York. "He was a very bright, bright young man," Rex Rolfing said. Rex and Margie Rolfing have been married for 35 years. Their wedding anniversary was Sunday.
WOOD LAWN CEMETERY
SIOUX FALLS SD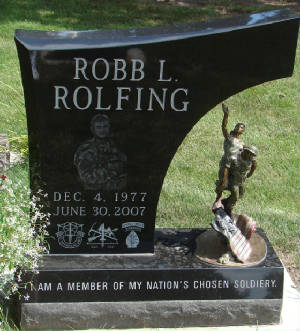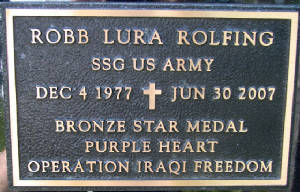 ***********************************************************************************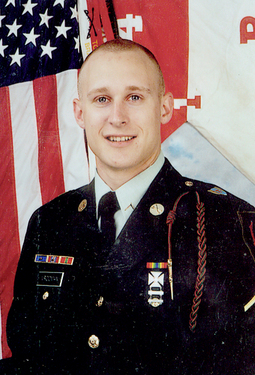 SSG Jeremy Dale Vrooman
27 Feb 1980- 13 Jul 2008

Staff Sergeant Jeremy D. Vrooman, 28, of Sioux Falls, South Dakota. Educated in Mitchell and Sioux Falls, he enlisted in the United States Army following in the footsteps of his older brother Justin, a helicopter pilot in the Army. Jeremy took basic training at Fort Knox, Kentucky, and was then assigned to Fort Carson, Colorado, where he served his first tour of duty in Iraq in 2003. He went on to serve as a recruiter in Coeur d'Alene, Idaho, before joining the Styker's, currently assigned to the 2nd Squadron, 2nd Stryker Cavalry Regiment, 2nd Stryker Brigade Combat Team, 1st Armored Division, based at Vilseck, Germany. After serving his first tour of duty, he couldn't wait to go back, feeling he wanted to be a part in making a difference there. He left on June 12, 2008. Jeremy was usually the first man from his troop through the door and on July 15, while working with his squad to clear buildings in Kn'an, they entered a booby-trapped building and he was seriously injured. He died later at a Baghdad hospital. He was buried on July 25, 2008, in his wife's native state of Texas. He is survived by his wife, Latrecia, and two children, Xavier and Jade; parents, Bruce & Susan Vrooman of Superior, Wis., and Lori & Wayne Donahue of Sioux Falls, S.D.; sister, Kierra Donahue of Sioux Falls, S.D.; brothers, Justin & Kerri Vrooman of Watertown, N.Y., Brad Steckelberg of Cleveland, Ohio, and Jason Donahue of Tea, S.D.; grandparents, Dan & Hazel Vrooman and Leo & Audrey Watzek all of Sioux Falls, S.D., and Phylis Brookbank of Mitchell, S.D.; numerous other relatives and friends, his dog Jack, and fellow servicemen.

FT SAM HOUSTON NATIONAL CEMETERY
SAN ANTONIO TEXAS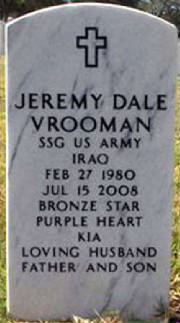 **********************************************************************************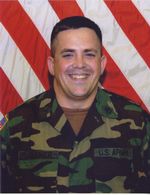 SSG Gregory Wagner
26 Nov 1970- 8 May 2006
MITCHELL - SSG Gregory Allen Wagner, age 35, of Mitchell, died May 8, 2006 in Baghdad, Iraq. A memorial service will be 11:00 A.M Saturday, May 20, 2006, at the Corn Palace in Mitchell, SD. Mass of Christian Burial will be 11:00 A.M. Monday, May 22, 2006, at St. Mary of Mercy Catholic Church in Alexandria, SD, with burial and full military rites at St. Mary of Mercy Catholic Cemetery. Visitation will be from 4:00 PM to 8:00 P.M. Sunday, May 21, 2006, at St. Mary of Mercy Catholic Church in Alexandria, with a wake service beginning at 7:00 P.M. Sunday. Arrangements are under the direction of the Will Funeral Chapel of Mitchell, SD.
Gregory Allen Wagner was born in Mitchell, SD, on November 26, 1970, to Charles "Chuck" and Velma "Blondie" Wagner. His four brothers and two sisters welcomed him and loved his warm smile. Greg loved his family. He was a devoted son, a fun-loving little brother, and an admired uncle. His foundation for living was his faith. As the years went by he was able to share that faith with many others. Greg spent his early childhood years involved in extracurricular activities before graduating from Hanson High School in 1989.
Greg attended Mount Marty College and completed his Bachelor of Science in Nursing in May, 1994. All of his life, he was especially fond of the sport of football. He spent many weekends watching his favorite teams, the Hanson Beavers, the Minnesota Vikings and the Fighting Irish of Notre Dame. His love of the outdoors culminated every October when friends and family met at the farm for the opening weekend of pheasant hunting.
Greg entered the National Guard out of high school. He was proud to serve his country. The members of the National Guard became an extended family and he enjoyed the military discipline. Greg achieved the rank of staff sergeant and was very proud when he was promoted to the same rank as his father was. SSG Wagner was a key to the strength management of the A-Battery and had recruited his nephew, Ryan, who was very proud of his uncle's service record. He was an active member of the American Legion and had carried on his late father's duties of calling the roll during Memorial Day observances.
SSG Wagner was called to active duty in support of OIF 05-07 on June 13, 2005. After three months of intensive training at Fort Dix, SSG Wagner arrived in Iraq, where he was assigned as a Tanker Chief with 3rd Platoon, 1st Squad. His medical and leadership skills were invaluable as he was tasked with training Iraqi Police and securing the safety of the Iraqi people. SSG Wagner lived the warrior ethos and was a top notch NCO who always placed his soldiers' needs before his own. On May 8, 2006, SSG Wagner was tragically killed when his vehicle was struck by a massive Improvised Explosive Device while returning from an Iraqi police station.
His awards and decorations include the Bronze Star (Posthumously Awarded), the Purple Heart (Posthumously Awarded), the Army Commendation Medal, the Army Reserve Component Achievement Medal with Four Oak Leaf Clusters, the National Defense Service Medal with "M" Device, the Iraqi Campaign Medal, the Non-Commissioned Officers Professional Development Ribbon, the Army Service Ribbon, the Army Reserve Components Overseas Training Ribbon, the South Dakota Distinguished Service Medal with Four Oak Clusters, the Combat Action Badge (Posthumously Awarded), the Expert Marksmanship Qualification Badge, and the Driver and Mechanic Badge.
Grateful for having shared his life are his mother Velma "Blondie" Wagner, Alexandria, SD; sister Joni Osnes (John) and their daughters Jennifer, Jessica, and Jacquelyn, Black Hawk, SD; brother Dan Wagner (Lynette) and their children Katey and Nick, Sioux Falls, SD; brother Lenny Wagner (Joni) and their children Nicole (John) Cates, Brent (fiancee Angela) Wagner, Matthew, and Jenna, Pryor, OK; brother Steve (Donna) and their daughters Julie Ann, Amanda, Danielle, and Kristina, Sioux Falls, SD; brother Kenny (Deb) Wagner and their children Lacey and her daughter Jaycee, PFC Ryan, Ashley, and Trever, Mitchell, SD; and sister Carol (Scott) Campbell and their children Carli, Christopher and Emily, Watertown, SD. He was preceded in death by his father, Charles, on June 25, 2002.
***************************************************************************************************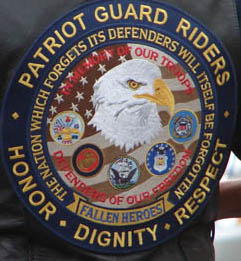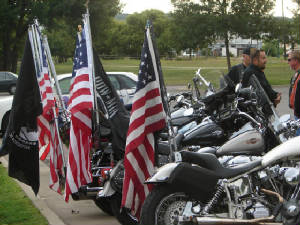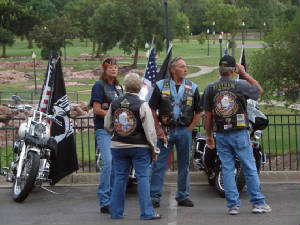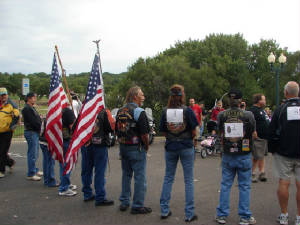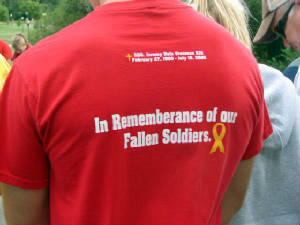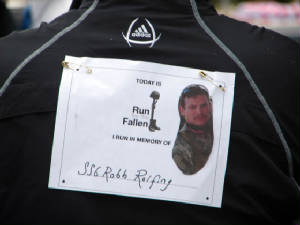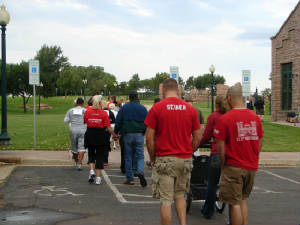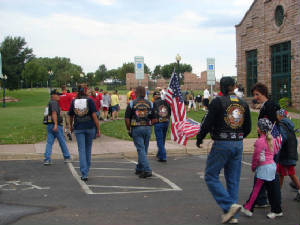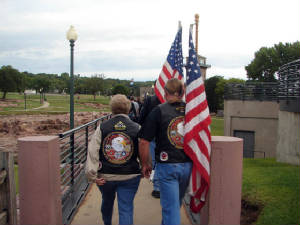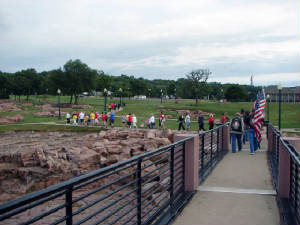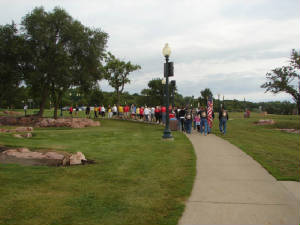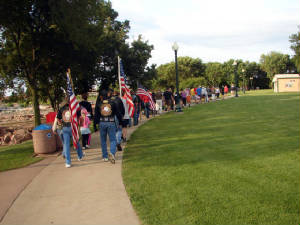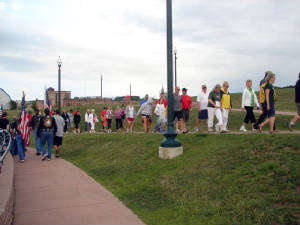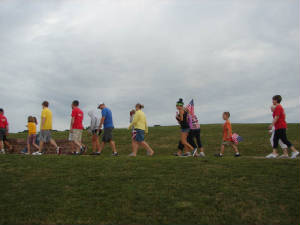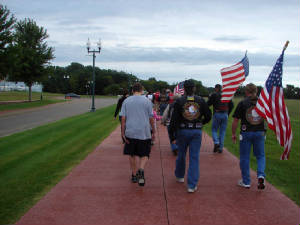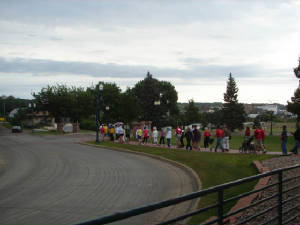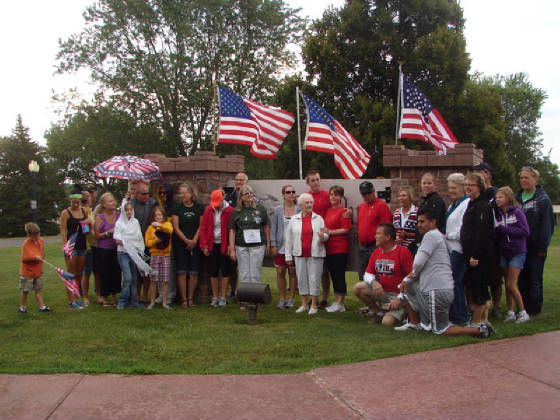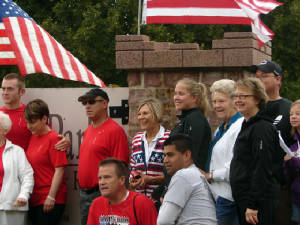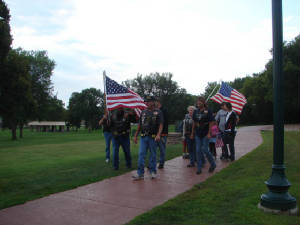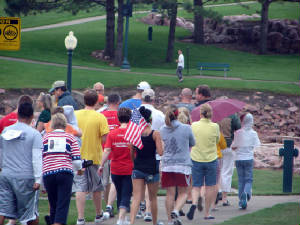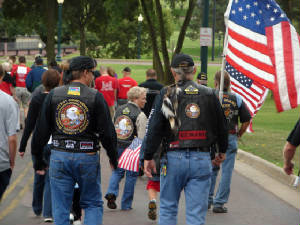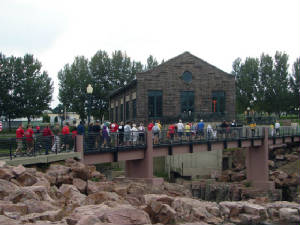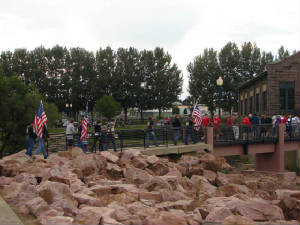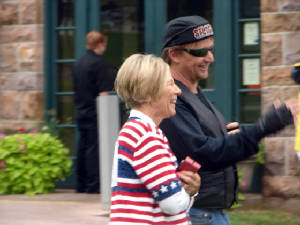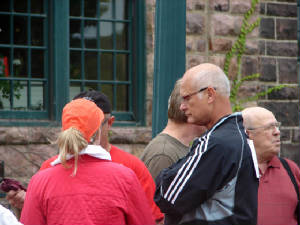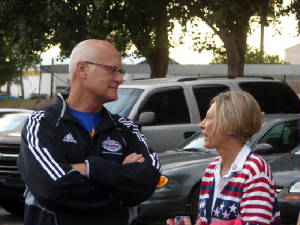 REX & MARGIE ROLFING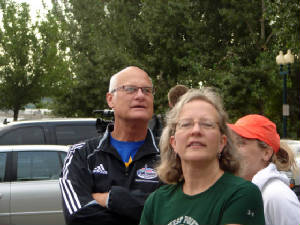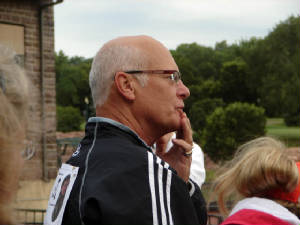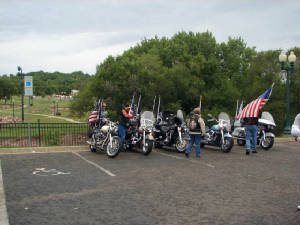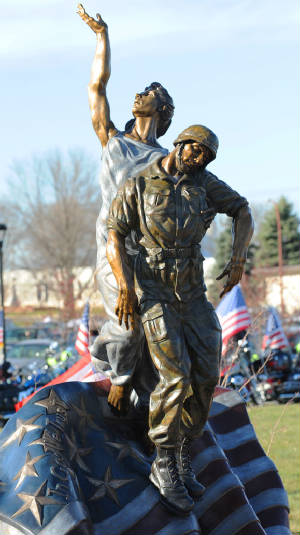 Thank you all for your service
We are the home of the free
Because of the brave