THE FINAL FORMATION
THEIR PAST WAS OUR FUTURE
In remembrance of the women who served in the US Women's army Corps 14th WAC Army band, women of the 400th, 401st, 402nd, 403rd and 404th world war ll bands who paved the way. Thank you for your service and dedication You will be missed. It was an honor serving with all of you that I knew.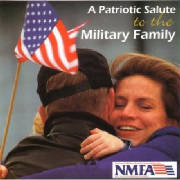 AMAZING GRACE
Performed by
US Navy band
Patriotic Salute to the Military Family Album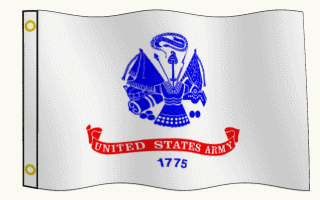 The Precious gift
One gift, above all others
God gives to us to treasure
One that knows no time, no place
And one gold cannot measure
The precuous, poignant, tender gift
of memory-- that will keep
our dear ones ever in our hearts.
Although God gives them sleep
It brings back long remembered
things
a song, a word, a smile
and our world's a better place
Because we had them for a while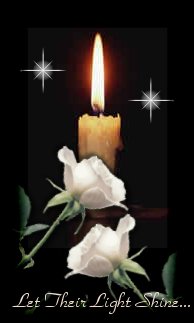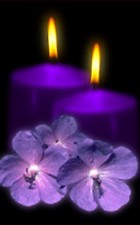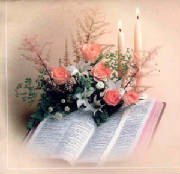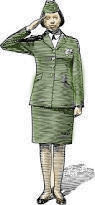 COMMANDER …….REPORTING IN AS DIRECTED
ROLL CALL
14th Women's Army Corps Band
WOJG Katherine Allen-Laura Lee Armel-Ruth Anderson-Sid Amer Laura Armel- COL Arlene G. Burbank 2019- Christine Bamberger-Evelyn Beauchamp-Kay Baker -Beverly Boyle 2003- Peggy Foster Boyle- MSG Jeanette Beard 2016- SGM Patricia Browning 1994-SP4 Kathy McAllister Blount 2004- SFC Wanda Jean Blair 1986-SP5 Thelma Lee Bryant 2011- Quinetta Brown-Cooper-SP4 Cindy E.Clark 2011-SFC Velma Calcio 1992- Sara Conklin- SFC Rosella Collins 2003-Luthella Buckley Clinton 2019- Sue Dawson 2011-Florence Deltfo-Carla Dunn-SGT Rose Davis- LTC Joyce Eslick 2010-Beverly Falck-SSG Ardyce Gregor 2011- Gladys Grimm Graham- Donny Gray- Lucille Clemons Granger-1SG-Mary Margaret Goulet 2019- 1SG Janet Helker- Sue Hesler- SFC Sue Horne 2012- 2019- Gly Holland 2019- 1SG Helen Kolp-2015- TEC4 Eleanor Hawke- SGT Debra Karns 2004- SFC Majorie Kimmel 2003-Leslie Locke- LTC Lois Kaplan 2001- MSG Delores Mattox 2007- Sandra McPhate-SGT Francis Carroll McPhai 2002l- Mary Marshall- SFC Shirley SID Mauer 2014-MSG Ramona Meltz 2019- LTC Alice Peters 2015- Marsha Parker- Janice Kruse Pledger 2017- 1SG Margaret Clemensen Overstreet 2003- CW4 Vic Owens 2016- Laura Liz Powel-Kitty Potts- Joyce Rupert- Freda Rose- SGT Mary Silvis-Sandy Sollecito-SFC Dora Schondel 1984-Sheilia Slayton- Betty Schwetter-SSG Lisa Werner Stearns 2017- Joan Thompson-SGT Kathy Tapp 2010 SP5-Della Coates Tuggle 2019- Elaine VanDalwyck- SGT Lynn Valerio 2013- SP4 Kay Withers 2009-Jane Wheeler-SSG Audrey Zenor 1977-
***********************************************************************************
2019
GLY WILLIAMS HOLLAND
AUG 2019
SAXOPHONE PLAYER
1964-1965
*********************************************************************************************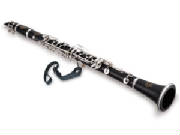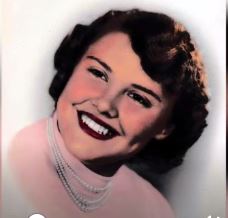 LUTHELLA BUCKLEY CLINTON
20 Nov 1935- 10 Jun 2019
Clarinet player 1955-1957 WAC BAND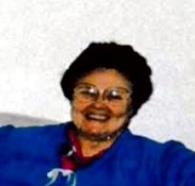 luthella Clinton, 83, of Ironton, Ohio, passed away Monday, June 10, 2019, at her residence. Mrs. Clinton was born November 20, 1935, in Pikeville, Kentucky, a daughter to the late John K. and Ella (Gillium) Buckley. She was also preceded in death by her husband Wayne Thomas Clinton, whom she married August 10, 1957. 
Mrs. Clinton was a 1954 graduate of South Point High School and was a U.S. Army Veteran. She went on to work for the U.S. Army Corps of Engineers, retiring in 1995; after 27 plus years of service. She was a fellow with Society of American Engineers and was of the catholic faith and a member of St. Joseph Catholic Church in Ironton.
In addition to her parents and husband, she was preceded in death by daughter: Kathryn Whitt; sister, Margarette Tinkham; brother, James Buckley
She is survived by daughter Luanne Burgbacher of Franklin Furnace, Ohio; son, Christopher Clinton of Ashland, Kentucky; four grandchildren: Kristina, December, Shawn and Brandon; five great grandchildren: Jaycob, Aidryan, Bryce, Kathron and Ren and sister: Pattie Gibson 
Graveside service will be 1:00 PM, Thursday, June 13,2019 at Calvary Cemetery, with Father Huffman officiating. There will be visitation from 11:45 AM until 12:45 PM at Tracy Brammer-Monroe Funeral Home, 518 South 6th Street Ironton, Ohio and Phillips Funeral Home is assisting the family with arrangements. To offer condolences to the Clinton family, please visit: www.phillipsfuneralhome.net. In lieu of flowers the family requests donation to be made to American Cancer Society 611 7th Ave. #101 in Huntington, WV 25701.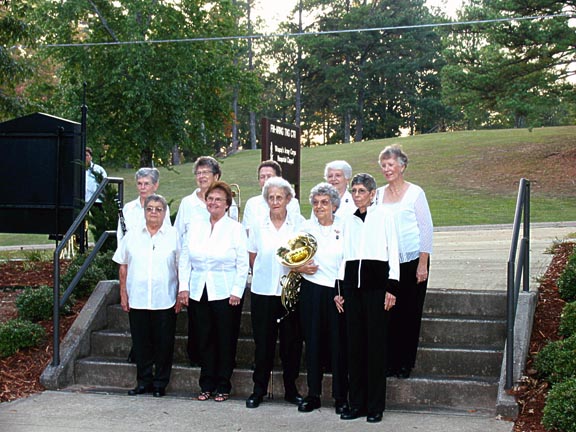 1950'S WAC BAND 2008 REUNION
*********************************************************************************************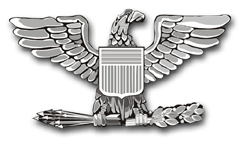 COL ARLENE GERTRUDE BURBANK
8 Mar 1933- 19 Apr 2019
HONORARY WAC BAND MEMBER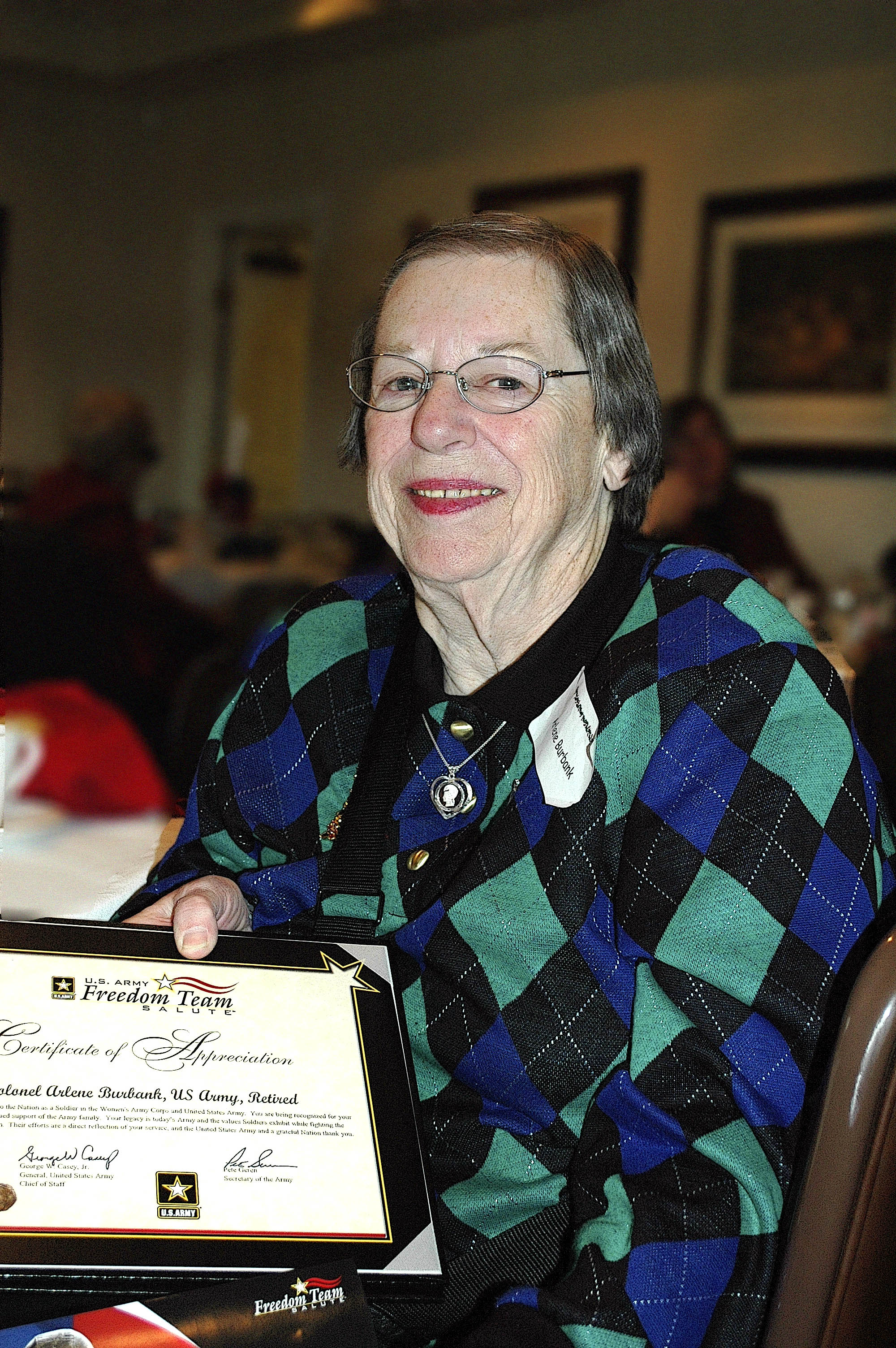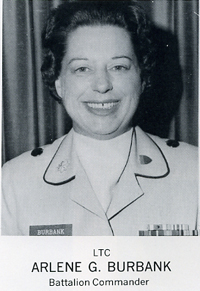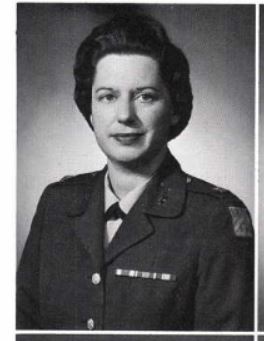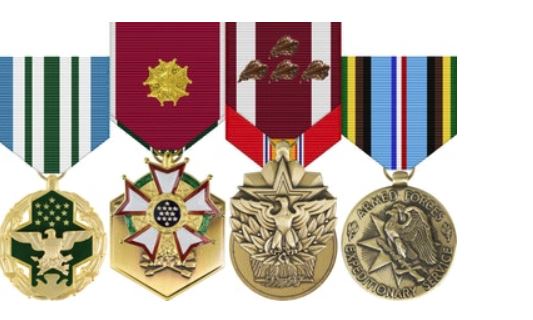 COL Arleen Burbank, the daughter of COL William Lloyd Burbank, US Army Ret and Odette Ferrandou Burbank and sister of William Lloyd Burbank Jr. COL Burbank, She joined the Army 6 Sept 1959 and served at Ft. McClellan Al, home of the Women's Army Corps. She attended the US Army Command School graduated in 1971. .
Her military awards were the Legion of Merit, Meritorious Service Medal (4), Joint Service Commendation Medal, Army Commendation Medal, Armed Forces Expeditionary Medal (Korea Service), National Defense SM w/Bronze Star (second award. One of her assignments was Secretary to the Chief of Staff of the Army so she has a Pentagon badge.
COL Burbank received her degree . BS – University of AL 1955), entered service from Florida June 1959 and WAC Officer Basic Course 1960. She became the Battalion Commander of the 2nd WAC basic Training Bn. She retired in Oct. 1985 as colonel (O-6).
The 14th Women's Army Corp Band has lost one of it's strongest supporters. . She helped the band during reunions in any way she could, to include helping run the sign-in table at the reunions, and after she was unable to help load she took over running the lift-gate for the truck because it was something she could still do to help. Affectionately know as TC, short for The Colonel, she agreed to have a nickname since most of us couldn't bring ourselves to call her Arlene. Her love of the Band was unbelievable and we will miss her deeply.
COL Burbank will be laid to rest in Arlington National Cemetery VA, both her parents are there.

********************************************************************************************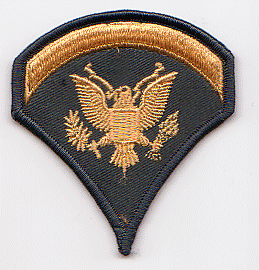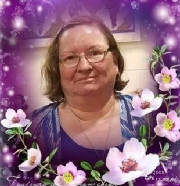 DELLA COATES TUGGLE
1951- 2019
Saxophone player WAC BAND
1971- 1975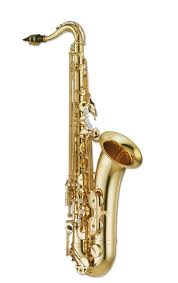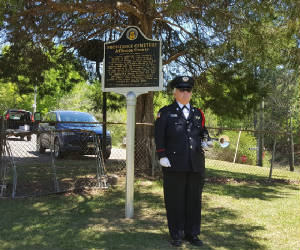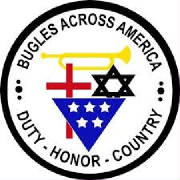 TAPS PERFORMED BY ANNIE INGRAM
This lady who is truly a gift to service to our nation. Ann played a soulful taps today for Della's funeral. Thank you Ann. From Helen Gillespie and the WAC BAND


Della M Tuggle, age 67, of Morris, Alabama passed away on Wednesday April 17, 2019. Della was born June 18, 1951 to Evelyn Walters Coates and Carl Coates.
Della graduated from Janesville High School, Iowa; served in the US Army and was a member of the Women's Army Corps Band from 1971 until 1975. She graduated from Jacksonville State University and retired from the US Postal Service. She enjoyed traveling and spending time with her sisters.
Della is survived by; step-daughter Sheila Payne (Greg); four sisters Janet Hansen, Shirley Austin, Barbara Tatum and Linda Brandos (David); nieces, nephews, cousins, her beloved fur babies, Pete, Bella, and Jack as well as a host of friends many whom she considered her Alabama family.
Della was preceded in death by her loving husband of 37 years, Ellis Wayne Tuggle; father Carl Coates and mother Evelyn Walters Coates.
Celebration of life services for Della will be held Monday, April 22, 2019 at Providence United Methodist Church, 7300 Providence Church Road, Morris, AL 35116, with a time of visitation from 10:00 AM to 11:00 AM; funeral service at 11:00 AM, followed by her burial in the cemetery adjacent to the Church.
Fond memories and expressions of sympathy may be shared at www.ridoutsgardendalechapel.com for the Tuggle family.
Carl Coates, Father, Evelyn Walters Coates, Mother
Ellis Wayne Tuggle, Spouse, Sheila Payne (Greg), Daughter,Shirley Austin, Sister,
Barbara Tatum, Sister, Linda Brandos (David), Sister
friends many whom she considered her Alabama family.
DONATIONS Wounded Warriors To any Animal Shelter of your choice.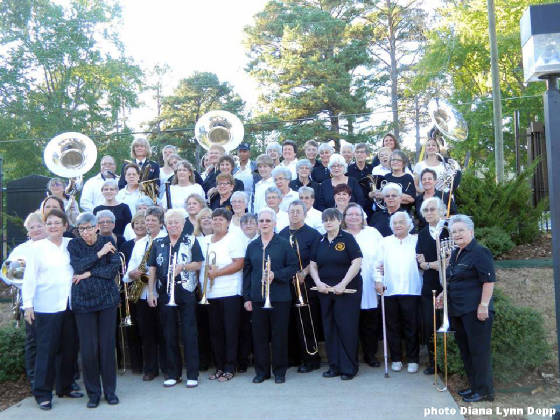 2018 WAC BAND REUNION
*********************************************************************************************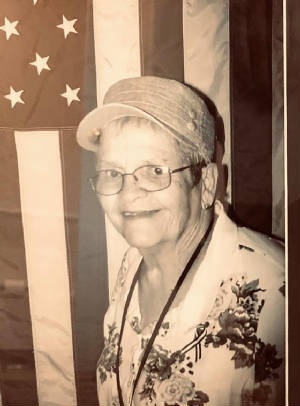 1SG MARY MARGARET GOULET
1933-2019
WAC Band 1952- 1963
Saxophone player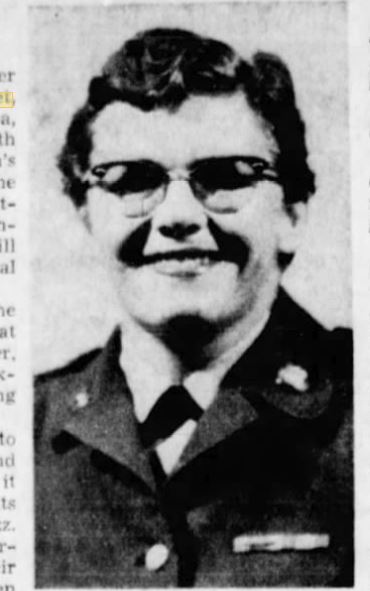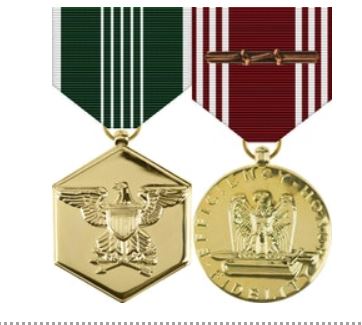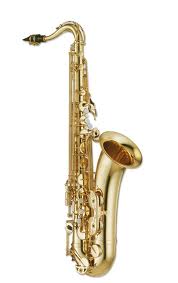 1SG Mary Margaret Goulet was born in Escanaba Michigan 30 June 1933. The daughter of Jessie J. and Helen Hendricksen Goulet and sister of John and Rosella. She attended Escanaba high school, played in the band , as a tenor saxophone player. She graduated in 1951.
In January 1952 Mary enlisted in the US Women's army corps, completed her basic training at Ft Lee VA and joined the US 14th Army Wac Band as a saxophone player and bass drummer.
Mary's father, a veteran, served in the Army 1918-1919 and her brother John served in the USNR.
In 1953 Mary appeared with the 14th Wac Band in the movie 'Never Wave at a Wac" that was playing at the Delft theater at Ft Lee. She was promoted to PFC Private First Class. In 1961 now a SGT , participated with other members of the Wac Band in the Inaugural parade in Washing DC for John F. Kennedy.
Mary re-enlisted in 1963 for another three years with the army. In 1969 Mary now a SFC, was assigned to the Army Air Defense Command HQ, Office of the deputy chief of staff for operations. Prior to that assignment she served as the Air Defense fire distribution crewman with the 197th Arty group Los Angeles California. She was awarded the Army Commendation medal for that duty.
In 1969 Mary was also promoted to First Sgt at the Army Air Defence ENT airforce base in Colorado (Maj Gen Ezal Girard Ent).
Mary was a member the WAC Chapter 75 in Colorado Springs.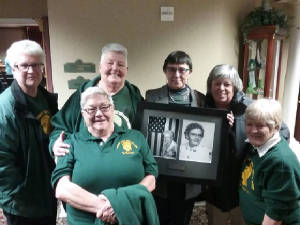 Mary's memorial service
Barb Bacon
Capt US Army Ret

Lee, Terry, Deb, Linda, Darlene, attending Mary Goulet's Memorial Service. There was standing room only. It was really nice listening to stories folks related about her. There was even a gentleman who played...the saxophone. Mary has been cremated and is on her way to her brother-in-law's, her closest relative, in WI. At some point, Mary's nephew will take her ashes to Upper Peninsula MI, where they will be scattered at the cabin.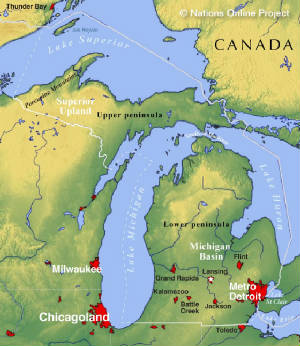 ***********************************************************************************************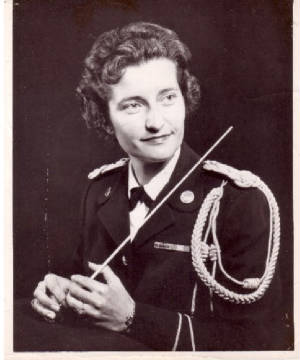 MSG RAMONA MELTZ
18 Apr 1931- 7 Jan 2019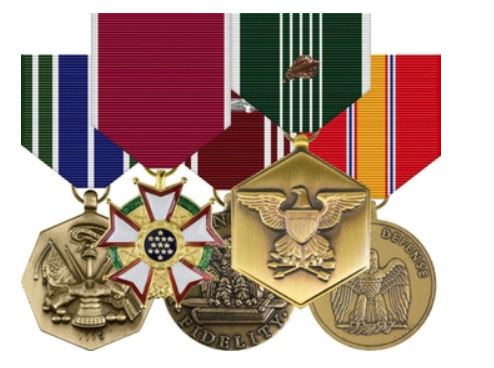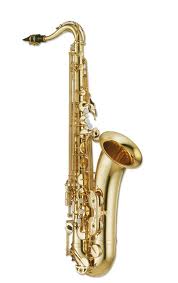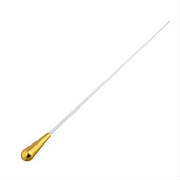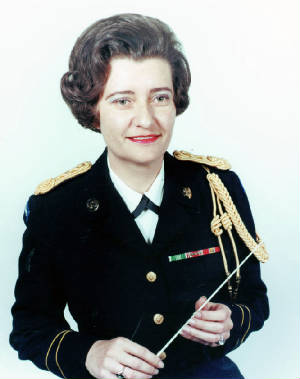 The magic baton is forever silent on Earth ... There is no more of "making a joyful noise" ... Mona now resides where the tempo is perfect, the count is perfect, the sound reveals the musical markings are followed perfectly, the cut-offs are perfect, no smoke breaks for ladies to review, review, review ... In Hallelujah Square, all is perfect for Eternity & everyone, male & female, follows the Golden Baton with perfection, Mona is happy, ALL is well ... Sad for our loss, grateful that we knew & served with her as earthling musicians she could help
Ramona Jane Melt
She was born in Appleton Wisconsin 18 Apr 1931, the daughter of Orville Meltz and Marie Van Landfren. She graduated from Appleton High School in 1949 and enlisted in the Women's Army Corps, July 1949. following basic training at Ft Lee VA, she became the 16th member of the 14th Women's Army Corp Band at Ft Lee VA. During the next three years, she served in both the Marching band and dance band while stationed at the Training Center Ft Lee VA.
In 1952 MSG Meltz decided the army and music was not for her and left the service, she joined the Army Reserves and kept her army rank. While the time she was out of the service, she attended college using her GI bill and tried different types of work.She attended the Appleton school of business and Lawrence College conservatory of music.
Her love of music, brought her back to her home town of Appleton Wisconsin and she joined the jimmy james orchestra, she was the only female member of the group.
She wanted to stay in the music life, but also found a void in her life and career. She re-enlisted in the army and once again became a member the 14th Women's Army Corps band in 1955. This time to the new home for the
Women's Army Corps Training Center and the WAC band now called Ft McClellan in Anniston Alabama.
MSG Meltz was selected to be the conductor of WAC band and leader of the dance band. She was promoted to the rank of SGT. She said her success as a director was being able to communicate her thoughts and feelings to members of the band. A public concert at Ft McClellan was the high point of her life.
MSG Meltz got her musical talent from her father Orville. He taught her how to play the saxophone and clarinet, when she was 10 years old He also was a accomplish musician, played saxophone and a meticulous arranger of music. For many years he played with well known orchestras such as Harold Manning, Tony Winters, Tom Temple and Lawrence Duchow. Her father encouraged her to use her musical talents.
MSG Meltz was promoted to SFC (sgt first class) and the 3rd enlisted woman to attain this rank since the WAC band was established in 1942. She was awarded the Army Commendation medal, presented by the WAC Center commander LT COL-Elizabeth Hoisington for exceptional leadership, Outstanding performance, knowledge and initiative.

MSG Meltz would later go on to receive the Legion of Merrit Medal, Army achievement Medal, another Army commendation medal, the Army Good conduct medal 7th award and the National Defense medal. She was selected for SGM ( Sgt Major) but choose to retire in 1973.
MSG Meltz is pre-deceased by her parents, Father Orville 1994, her mother Marie in 2000 and a sister JoAnn in 2018. Special thank you to the THEDACARE REGIONAL CENTER in Appleton for the care of our friend and fellow WAC Veteran during her final hours. Special thank you to Bob Archer and Karen Nichol who stood by her side until she was ready to go and be with her angel band.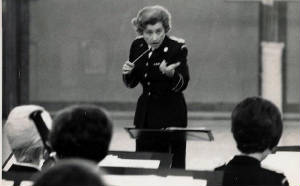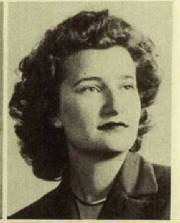 Ramona Meltz 1949 HS photo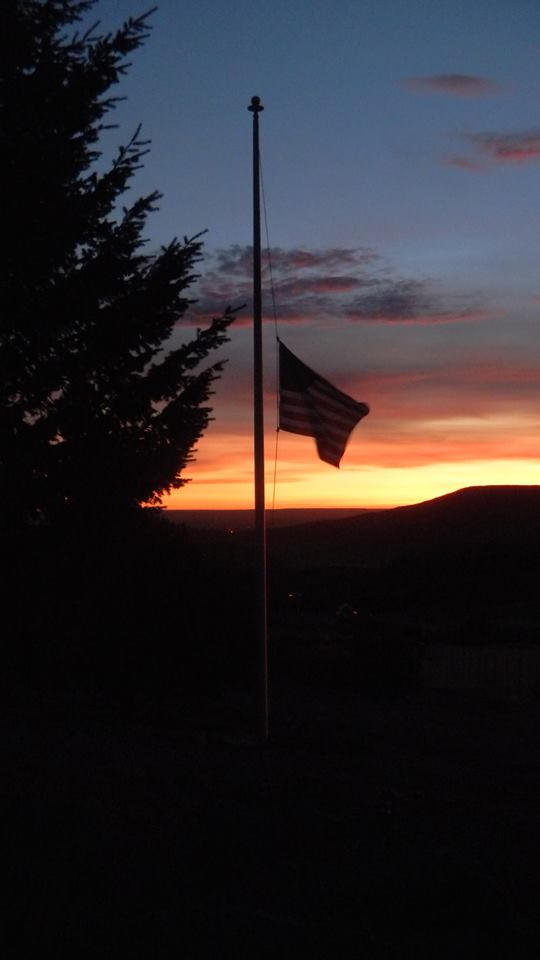 DIANE WALKINS
In honor of the passing of Retired Master Sergeant Ramona J. Meltz, 14th Army Band (WAC) l949-l973, the flag was taken to half staff at sunset last night where it will remain for three days in Laporte, Colorado. RIP Mona.

Pauline Keehn, WAC Band
This morning this fantastic woman passed peacefully from this earth. She was my first leader and mentor! When I was assigned to the WAC Band, she was the musical director and none finer has ever graced the band field since her. She was also the first woman I had ever had any contact with that was anything but simply a player of music. MSG Ramona Meltz did it all. Play, compose, direct, teach, and guide in the intricacies that are the earmarks of a thoroughly gifted and talented musician. Much of what I did in my military career was based on her musicianship, actions, and leadership. The woman terrified me and to this day I will never forget her standing in front of us telling us to play until our ovaries hung out. She could pull things musically out of you that you didn't even know you possessed, but she always got us to produce at our very best. Under her direction, the WAC Band was the premier band of the Army and had a reputation that couldn't be touched by any male band, to include the special bands. She was that good in what she did. To this day I tell everyone that I have never served with any musical organization that could touch the musicality of the WAC Band and that was due to her. Her passing is a great loss to the musical mortal world, but I know that in heaven they are welcoming her with open arms and telling her, Mona join us, mold us, live in the music. Rest in peace my noble leader and know that you will be sorely missed by not just me but every woman who ever served under your leadership and tutelage!
*********************************************************************************************
2018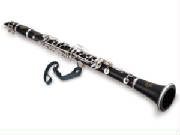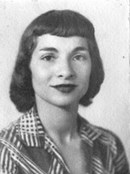 MARY LU LEON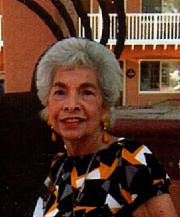 Mary Lu Leon, born in Fresno, California, passed away at Brookdale Assisted Living at age 83 in San Pablo, California, where she had been residing since January 27, 2018.

As a California resident for most of her life, Mary Lu lived her first seven years on a farm in Orange Cove with a large, loving, boisterous Lebanese family. About two dozen Arab families had settled in "Section 10" and she was surrounded by uncles, aunts, cousins and friends. She moved with her parents to Oakland in 1941. For the next ten years, she went to school and formed enduring friendships. With her friends Marilyn, Elinor, Janet, Roy, George and Joanne she formed a teenage show troupe and won a government contract to perform at the many military bases in the area. She enlisted in the Army in 1954 and played clarinet in the WAC band at Ft McClellan in Alabama; she took military flights everywhere in the United States; she earned a BA in Liberal Arts in 1959, an MA in English as a Foreign Language and a teaching credential in 1972 from San Francisco State University; she worked one summer at Yosemite National Park, beginning a life-long love for and involvement with the valley and the High Sierra; she married (twice) and had three children whom she loved devotedly: Sherri, Roger, and Kamala. She had one grand-son, Nicholas, and one great grandchild, Madelyn, whom she also adored. She taught high school English in Carmichael, Grass Valley, Hayward, San Francisco, San Mateo, Burlingame and Bakersfield and ESL to adults at Heald Business College in San Jose. International and domestic travel also occupied a good part of her life – starting in 1965, she traveled to Iran; thereafter, she and her daughter Kamala spent time in Lebanon, Syria, Jordan, Egypt, Greece, Italy, England and France.

A published writer, she sold her first short story at age 29: "A Game of Chess", and embarked upon a continuous hobby of writing. She frequently contributed to "Guideposts" Magazine, with essays, stories, and jokes published in "Cosmopolitan", "Family Digest" and the "Saturday Evening Post". 2010 saw the publication of her first book, "Something to Love".

Mary Lu moved to Grass Valley in June, 1998, and thoroughly loved the area, delighting in the South Yuba River and the surrounding Sierra Foothills—she had taught at Nevada Union High School from 1960-61,found the community to be a delightful place, and always targeted retiring there after many wonderful years in San Francisco, San Leandro, and Oakland. She was a consummate chess player and managed over the past fifty years to find several diverse partners. The Senior Center in Grass Valley provided a place on Tuesday afternoons for her and other dedicated chess players. Although it would be easy to name Mary Lu's favorite movies: "Lawrence of Arabia", "Dr. Zhivago", and "Fanny", and her favorite foods: kibbeh, Arabic dolmas and Cirino's artichoke dip, it would be impossible to name her favorite family member or friend: there was more than enough love for all.

Mary Lu is survived by her three children: Sherri, Roger and Kamala, her grandson Nicholas and great grand-daughter Madelyn. A liturgy in her honor will take place June 15 at the 8:30 a.m. Mass of the Divine Savior Catholic Church at 9079 Greenback Lane, Orangevale, California.


**********************************************************************************************
2017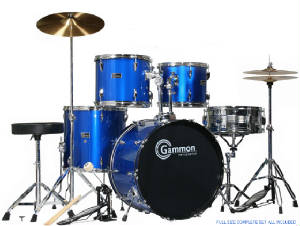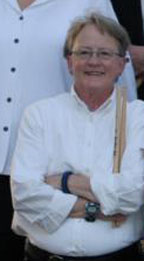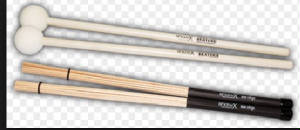 SSG LISA STEARNS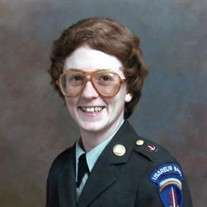 Lisa Stearns, 63, of Hot Springs formally of Moulton, Alabama passed away, Saturday, November 11, 2017. She was born October 4, 1954 in Dubuque, Iowa to the late Neale & Laura McCray Werner. She was retired with 35 years in the United States Army and was of Catholic faith.

She was predeceased by her parents; husband, Fred Stearns; two brothers, Erick Werner, Tim Werner and her beloved dogs. Survivors include her sister, Chris (Danny) Frazier; brothers, Nick Jessica) Werner, Tony (Val) Werner; sister-in-law, Josephine Torisi and numerous nieces and nephews.
She was proud of her country and serving in the US Army.
A special thank you to all her dear friends in Alabama for your love and friendship, and Country Club Village & Dierksen Hospice.
She will be buried with her husband at the National Cemetery in Nashville, TN. Service to be announced.
Obit source- Hot springs funeral home.

Lisa graduated from Madison West High School. She attended Columbus State University in GA, graduated with a BA Arts degree in 1989. Former Military Tech. Civil Service, 313th Army Reserves band in Birmingham AL. She joined the 14th Women's Army Corps band in1972-1974 . Percussionist.
she married Frederick Arthur Stearns 31 Aug 1985 in Dane Wisconsin. He was a SGM in the US Army and he passed away 5 Nov 1989. Lisa will be buried with him at the Nashville National cemetery TN.

In 1974-1976, She was assigned to the 1st Army Division band in Germany. Returning to the states, she was assigned to the 9th Infantry Divison band Ft Lewis Washington State 1976- 1978 . Another overseas tour took her back to Germany again in 1978- 1982 with the 33rd USAEUR band in Heidelberg Germany. Returning to the states, she was assigned to the 132nd army national guard band in Wisconsin 1982-1984 and finally the 313th Army Reserve band in Birmingham AL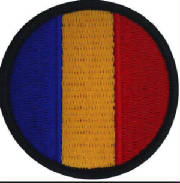 14TH Women's Army Corps Band
Ft McClellan AL
1972-1974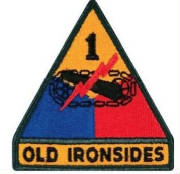 1st Army Division Band
Ansbach Germany
1974- 1976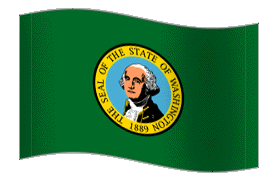 9th Infantry Division Band
Ft Lewis WA
1976- 1978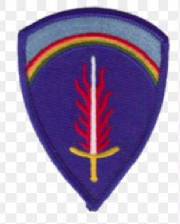 33rd USAEUR Army Band
Heidelberg Germany
1978- 1982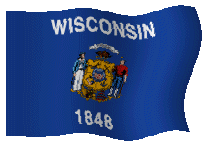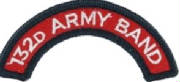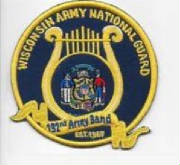 132nd Army National Guard Band
Wisconsin
1982-1984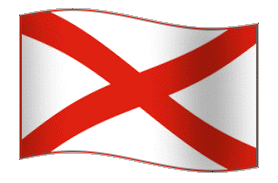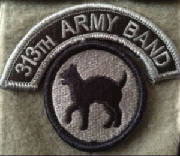 313th Army Reserve Band
Birmingham AL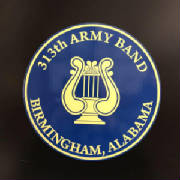 ***********************************************************************************************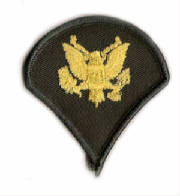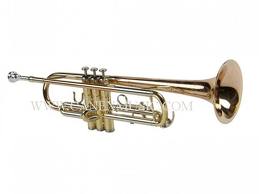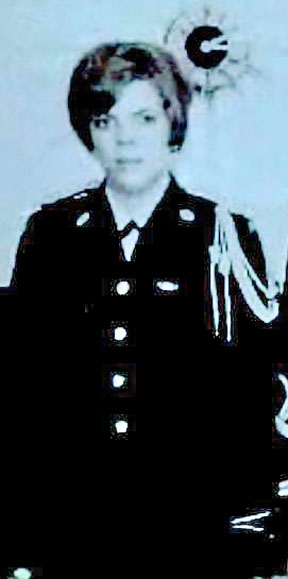 SPEC 4 Barbara Jean Spears Martorell
6 Apr 1949- 17 Apr 2017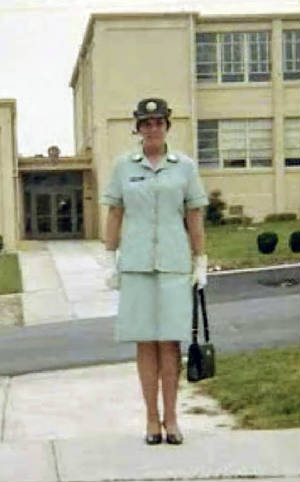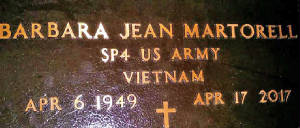 **********************************************************************************************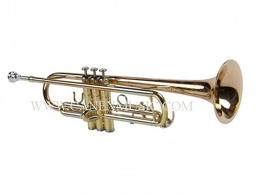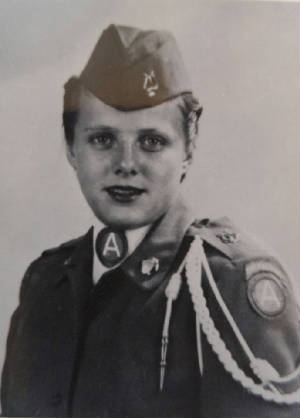 JANICE KRUSE PLEDGER
26 Oct 1937- 12 July 2017
US 14th Army WAC BAND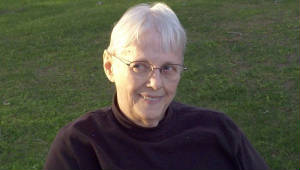 A memorial service to celebrate Janice Pledger's life will be held on Sunday, July 16 at Lord of Life Lutheran Church at 13724 W. Meeker Blvd, Sun City West, AZ at 2 pm.
Janice Pledger (nee Krause) of Sun City, Arizona, passed away peacefully on July 12, 2017 surrounded by her family and loving husband. Janice was born on October 26, 1937 in Milwaukee, WI. She was proud to have been a member of the 14th Army WAC Band based out of Fort McClellan, AL where she made many lifelong friends. Janice was one of the first two women to attend engineering school at Fort Belvoir, VA. While serving in the Army, she met her husband Carl, whom she married in 1960. They traveled the country, eventually residing in Arizona.
Janice was always a fighter, overcoming many obstacles including proudly surviving breast cancer twice. She went on to help other women through her long time participation in multiple support groups.
Janice was preceded in death by her parents, Gene and Alice Krause, her sisters Diane Krause and Lila Dorn, and her brother, Gene Krause. She is survived by her beloved husband Carl, her sister Donna (Jim) Hensch, her brother in law Donald (Peggy) Pledger, her sister in law Roberta Pledger as well as many nieces and nephews.
**********************************************************************************************
2016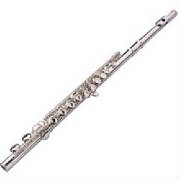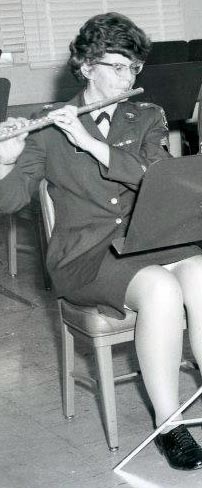 MSG Jeanette "JAY" Beard
27 Oct 1942- 27 Oct 2016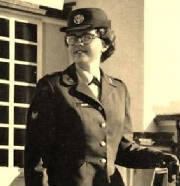 Jeanette C. Beard, native of Fernandina Beach, passed away Thursday, Oct. 27, 2016, at Haven Hospice in Orange Park after a lengthy battle with cancer, surrounded by her family. Jeanette, born in Jacksonville on Oct. 27, 1942, is the daughter of the late James A. and Doris M. Beard.
After graduating from Fernandina Beach High School, Jeanette spent a year studying at the St. Vincent's School of Nursing. She read that the Army needed women to train and work as nurses. It was 1961; she enlisted in the Army. During basic training, a call was issued for anyone who had ever played an instrument to come forward to audition for the Women's Army Corps Band. With her training in music, playing the flute and piccolo (under the tutorage of Bud Hill, band director, Fernandina Beach Junior and Senior high schools), Jeanette had to show them what she could do. Suddenly, she was no longer a nurse in training, but a member of the (WAC) United States Women's Army Corps Band.
Jeanette attended and graduated from the Little Creek School of Music located near Norfolk, Va.
The WAC Band marched and played for every graduation and special event taking place at Fort McClellan, Ala. The band had the opportunity to march in JFK's inaugural parade, the Rose Bowl Parade and traveled extensively throughout the nation.
In 1973, Jeanette was assigned to the United States Armed Forces Ground Command Band, Fort McPherson, Ga., where she remained until her retirement in 1985. She retired with the rank of master sergeant and was only 42.
Jeanette's love and compassion for abandoned, hurt and neglected dogs sent her to school to train as a pet groomer. She eventually had a wonderful thriving business using that passion and skill in grooming, adopting and fostering hundreds of dogs over the years.
Jeanette was preceded in death by her parents, James and Doris Beard; a brother, Jim Beard; and nephews, David Beard and Jim Brunner.
She is survived by a brother, Jerry Beard (Joyce) of White House, Tenn.; two sisters, Marla Vondane, (James) of Fernandina Beach and Brenda Brunner of Orange Park; nieces, Laura Brunner, Wendy McGaskey (Oscar) and Bethany Tay (Jeff); and nephews, Jason Douglas and Jeffrey Smith.
A memorial service will be held in the Burgess Chapel at the Oxley-Heard Funeral Home on Thursday, Nov. 3, at 1:30 p.m. Family visitation will be from 12:30-1:30 p.m.
Obit written by Brenda, jay's loving sister
**************************************************************************************************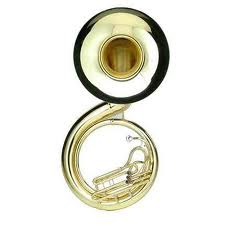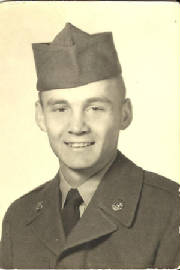 CW4 VIC OWEN
CW4 VICTOR OWENS
BAND MASTER 14TH WOMEN'S ARMY CORP BAND
COMPANY COMMANDER
FT McCLELLAN ALABAMA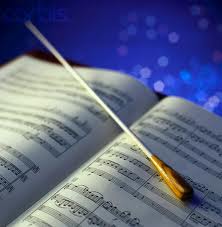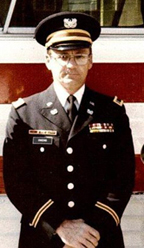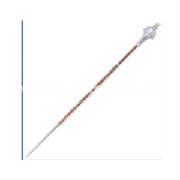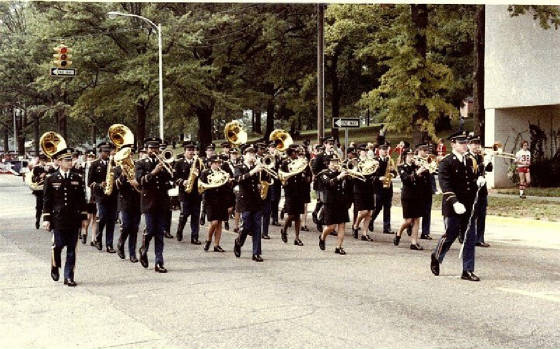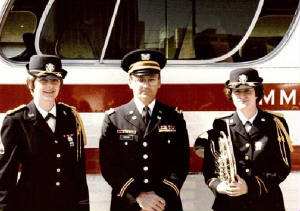 From the family of CW4(Ret) Vic Owens:
Victor Frederick Owens
Today, after 80 years my dad died. Born in Henderson, North Carolina he spent the rest of his life traveling the world. In his 30 plus years in the Army, he had assignments in just about every continent and nearly every Army post in the United States. An Army band director, his early life revolved around concerts, parades, rehearsals, and music in general. He was a gifted musician who started out as a tuba player and he enjoyed showing off his skills with nearly every instrument. Following his retirement from the military, he focused the rest of his life on a vain attempt to straighten out his golf swing with specific focus on his "duck hook." An avid bowler he would leave the golf courses of the world and find a bowling alley in a valiant effort to achieve a perfect 300 or a high series.
He was the last surviving child of Samuel and Elizabeth Owens and was preceded in death by his brothers Riley, Richard and Franklin and his sisters Alice and Cleo. He leaves behind his wife Shelly, ex-wife Maureen, and my mom, Mary. In addition, he says goodbye to his only son Donald, his beautiful wife Jenny, nine grandchildren and six great grandchildren with number seven on the way.
Dad you lived a long and eventful life full of music, history, and travel. Many of your former bandsmen and fellow Soldiers have told me you touched their lives in a positive and enduring manner. I admire that because it shows that you cared for their welfare and helped them whenever you could. For me, I will miss our weekly chats but I will relish the time you spent with me here in Kentucky and your presence in my life. I am proud to be your son and I love you. Farewell dad.
Donald K. Owens
*************************************************************************************************
2015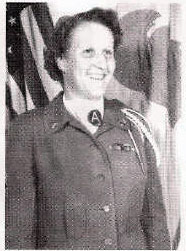 Photo: Sandy Brown
1SG Helen Marie Kolp
12 Jan 1923- 17 Dec 2015
1SG 14th ARMY WAC BAND
Ft McClellan AL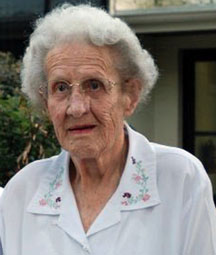 Published in The Repository on Dec. 20, 2015
Helen Marie Kolp
age 92, died peacefully at the Compassionate Care Center on Dec. 17, 2015. She was the daughter of the late Leo and Matilda Zimmer Kolp and a life resident of North Canton. She graduated from St Paul Grade School and North Canton High School in 1941. Helen was a US Army veteran having served during World War II in France and Germany retiring with the rank of First Sergeant. She worked at the Hoover Company and retired from the North Canton Police Department after 21 years as Chief Dispatcher. She was a member of St Paul Catholic Church, North Canton, St Paul's Women's Guild, charter member of Women's War Memorial in Washington DC, Massillon American Legion Post 221, W.A.C. Museum in Fort Lee, Virginia, and the Retired Enlisted Association.
Preceded in death by a sister, Virginia Rufenacht, and brothers, Robert H Kolp and Walter L Kolp. She is survived by a sister, Norma J Hardgrove, and many nieces and nephews.

The family would like to thank the staff and Helen's friends from The Canton Regency who became part of her extended family. Their care and concern during her five years with them is greatly appreciated. Many thanks to Dr. John Sutton and staff for the wonderful care provided over the last 19 years. The family would also like to express their gratitude to the doctors and staff of the Aultman Compassionate Care Center for their kindness and comfort during her illness.

Mass of Christian Burial will be Wednesday, Dec. 23, 2015, at 10 a.m. in St Paul Catholic Church (North Canton) with Fr. Daniel Finnerty and Fr. James Kolp as con-celebrants. Burial with military honors will be in Calvary Cemetery. Friends may call Tuesday, Dec. 22, 2015, from 6-8 p.m. at the Lamiell Funeral Home.
SFC Karen Syverson
Ladies, God must have decided that too many Band sisters were showing up and it was getting out of hand. Knowing Pat Browning deserved a break, He called 1SG Helen Kolp. She reported in on 17 December 2015 to straighten it out. If Kolpie wasn't your First Sergeant, then I'll bet she was the 1SG of whomever you had for a 1SG. Most of us knew her, if only by name. RIP 1SG. You played a really good gig.
*********************************************************************************************************************
************************************************************************************************************************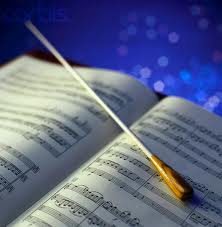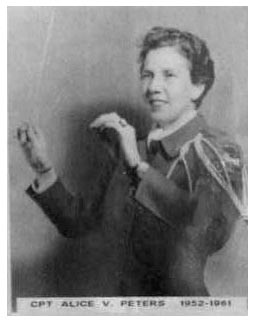 LTC Alice Peters
1923-2015
Lt. Col. Alice V. Peters, U.S. Army (Ret.), 91, a Coal Grove, Ohio native passed away Tuesday, February 3, 2015 at Kingsbrook Life Care Center, Ashland, Ky. She was born November 21, 1923 in Sciotoville, Ohio daughter of the late Ralph L. and Emma Irwin Peters. She is survived by three sisters Mary Frances Roush of Coal Grove, Ohio, Thelma Louise McGuire of Ironton, Ohio and Sarah Jeanette Killin of Ironton, Ohio; one brother Ralph G. Peters of Coal Grove, Ohio; and numerous nieces and nephews. She was raised in southeast Ohio and graduated from The Ohio State with a teaching degree. She received her Masters degree in music from Marshall University. After teaching at Coal Grove School for six years, she joined the Army in 1951. Her military career started as the bandmaster of the 14th Army Band (WAC), a position she held for 11 years. It was the only all-female band in the entire military and they toured the country extensively. They were the preferred band at many presidential functions and marched in three inaugural parades. Alice led the band at the 1956 Worlds Fair in New York as well. Her military career had just begun. She worked at the Office of Public Affairs at the Pentagon and was the only person on duty the day she received the call informing her that President Kennedy had just been shot. The days following were crazy, as she recalls. It wasnt long before she transferred to another position at the Military District of Washington. From there she went to Logistics Command Headquarters in Europe and then back to the States as the Chief of Information at the Defense Language Institute. Alice retired after 21 years at the rank of Lieutenant Colonel. She spent her retirement years enjoying boating with her dear friend Colonel Dorothy Gray. Their friendship began in 1955 and endured until Dorothy passed away in 2006. A graveside service will be held 1 p.m. Saturday, February 7, 2015 at Woodland Cemetery, Ironton, Ohio with Rev. Bradley Jenkins officiating. Full military graveside honors will be conducted with burial to follow. There will be no visitation. In lieu of flowers, memorial donations may be made to Coal Grove United Methodist Church. Hall Funeral Home and Crematory, Proctorville, Ohio is in charge of arrangements.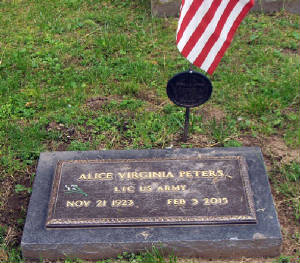 Photo by findagrave member Carol Bruce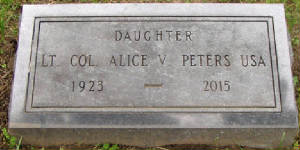 Photo by findagrave member Carol Bruce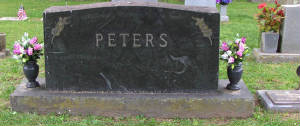 Photo by findagrave member Carol Bruce
WOODLAND CEMETERY
IRONTON
LAWRENCE COUNTY
OHIO
*************************************************************************************************
2014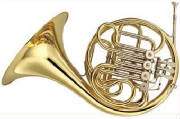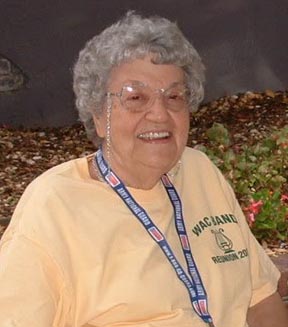 SFC SHIRLEY MAUER
SFC Shirley "Sid" Maurer
13 Mar 1928- 4 Jun 2014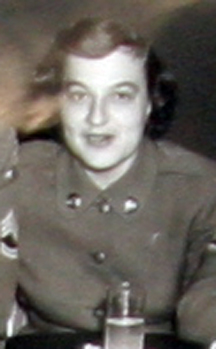 Shirley "Sid" Maurer died at the University of Iowa Hospital on June 4, 2014. As per her wishes, no funeral service will be held. A public graveside service at the Tipton Masonic Cemetery will be held Monday, June 9, 2014 at 1:00 PM followed by refreshments at Prairie Hills Assisted Living, 219 Cedar Street, Tipton, Iowa.

Surviving family members are a sister Marge Fraseur of Spencer, Iowa and many nieces and nephews.

She was preceded in death by her parents; two brothers: Gale and Stanley Maurer; and two sisters: Lucile Harr and Maureen Salisbury.

Shirley was born on March 13, 1928 in Tipton, Iowa to Herb and Bertha Pfarr Maurer. She graduated from Tipton High School in 1946, and later attended the University of Iowa. She enlisted in the Women's Army Corp and served from 1952-54. She performed in the 14th Army Band. Following her discharge she worked for the Federal Bureau of Investigation in Washington D.C.

In 1968 she returned to Tipton and was the receptionist for Drs. Kopsa and Kruse. Later she groomed dogs and operated Sid's Puppy Parlor. She participated in many local music groups in the community including a woodwind quartet, the pit band for school musicals, Tri-County Community Band, and she sang in the First United Church of Christ Choir.

She had been residing at Prairie Hills Assisted Living in Tipton for the last three years.

Memorial donations to your favorite community music group, animal shelter or the Tipton Ambulance Service would please Shirley greatly. Music and dogs were her passion.
From: IowaCremation.org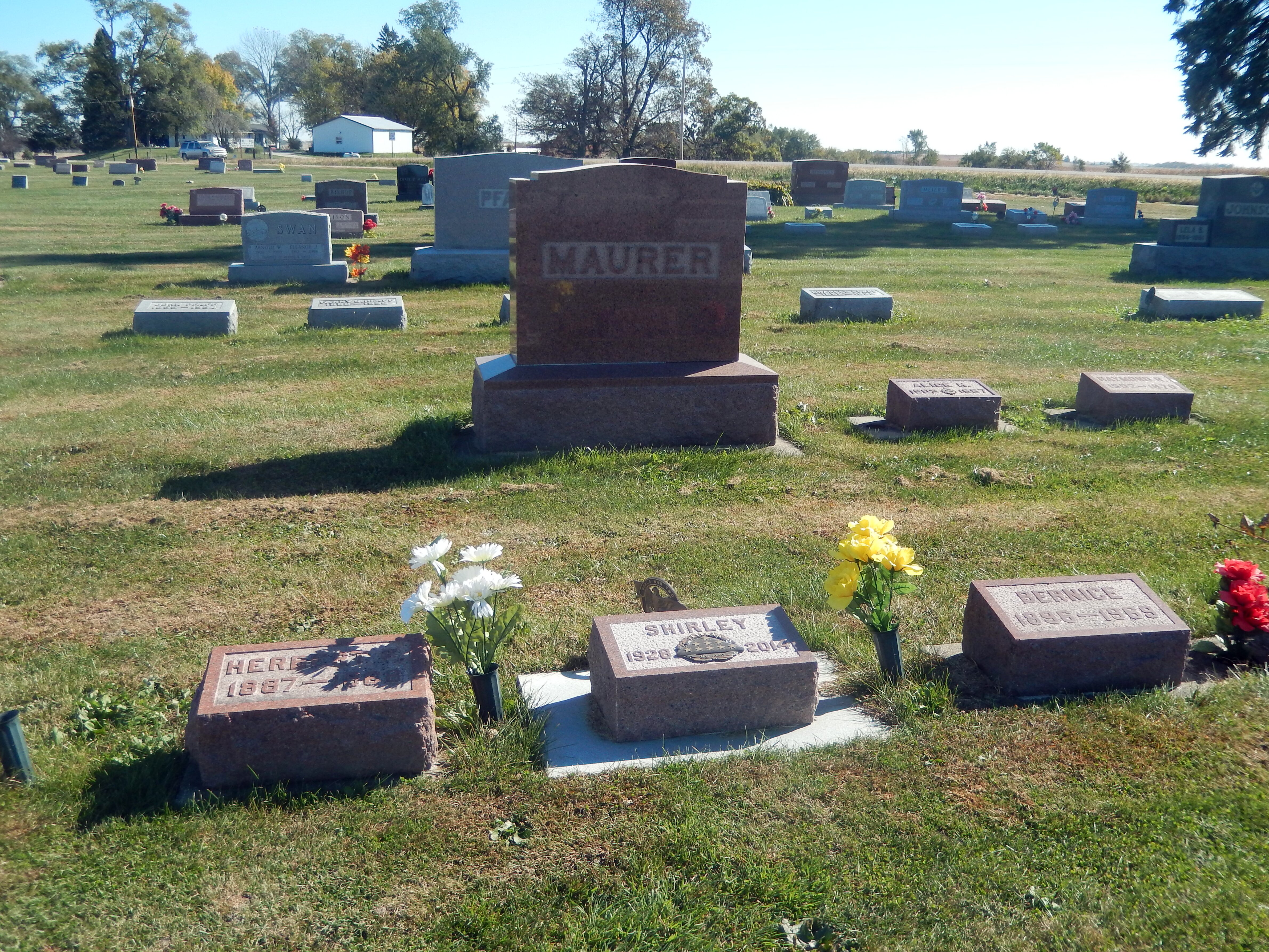 Photo by findagrave member HC Hughes
MASONIC CEMETERY
TIPTON, CEDAR COUNTY
IOWA
*******************************************************************************
2013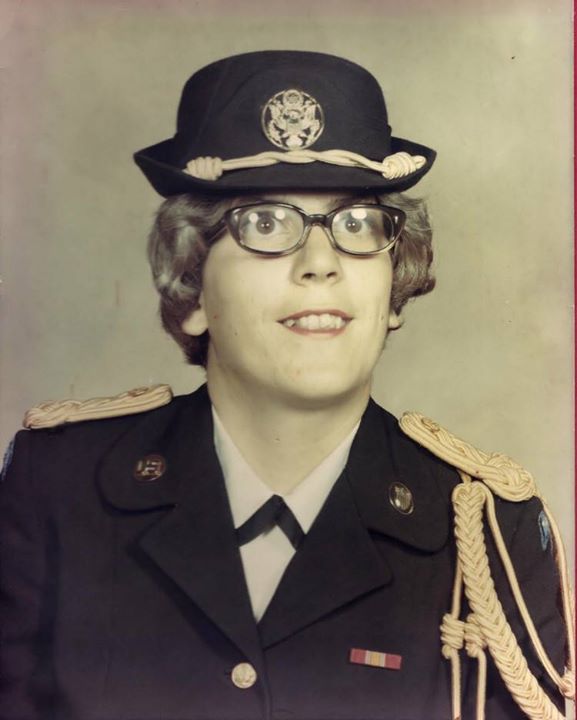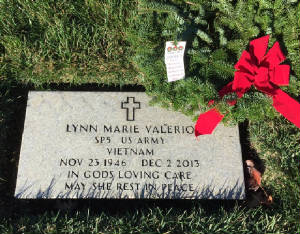 Phot by Linda Sheldon WAC Band
SGT Lynn Marie Valerio
23 Nov 1946- 2 Dec 2013
Lynn passed away at the Los Banos Memorial Hospital CA. She was a member of the 14th Army Women's Army Corps Band from 1970 until 1973, and a member of the Wac Heritage Chapter 62, Wac Veterans Association.
.The WAC Band was made up of hundreds of women musicians who served in the WAC Bands throughout the decades that comprise the service of the members of the Women's Army Corps. They are a close knit group of women veterans of this historic Army unit. Many of them stayed in frequent touch with each other and have reunions every two years a Ft McClellan AL, former home of the Women's Army Corp.
Lynn enlisted in the Women's Army Corps on 25 June 1970 and went through WAC Basic Training in "D" Company, 1st WAC Training Battalion, Fort McClellan, Alabama. She was assigned to the 14th Army Women's Army Corps Band as a tuba player in August 1970.
In September 1973, Lynn reenlisted for Chaplain's School and
to reclassify into MOS (Military Occupational Specialty) 71M
(Chaplain's Assistant). She attended the Chaplain's
Assistant Course at Fort Hamilton, NYC in New York. Lynn had
the distinction of being the first official Roman Catholic
Chaplain's Assistant, and graduated near the top of her
class.
She was assigned upon graduation in late 1973 to Fort
Huachuca, Arizona. Her next duty assignment was to the 3rd
Infantry Division, Frankfurt, Germany, where she worked as a
Chaplain's Assistant in the Stuttgart/Wurzburg areas. Later
she was reassigned to Patch Barracks, NATO at Stuttgart.
While in Germany she was selected to attend a temporary duty
course held at the Gregorian School of Music at Vatican City, Rome, Italy. Upon completion of her overseas tour in Germany in 1980, Lynn was assigned to Fort Ritchie, Maryland.
After over 12 years in the Army, Lynn left the military on 7
December 1982, and moved to Modesto, California where she
attended junior college. In 1992, Lynn graduated from California University at Stanislaus, CA with a Bachelor of Arts in History with a specialization in Roman Catholic Church history.
She moved to Hilmar, CA and took a job as director of Religious Education for grades K through 12. While there, she took more college courses, one of which she mentioned
specifically, was called "New Wine", sponsored by the
Catholic Church.
From 2000 to 2006 Lynn taught music at 3 elementary schools
in Delhi, CA. In 2006 Lynn moved back to her home town of Gustine, CA and worked at the Shrine of Our Lady of Miracles, teaching vocal and instrumental music. She retired from teaching in 2010.
Lynn played euphonium with 3 area volunteer or community bands: The Night Band of the University of California at Stanislaus; The Hilmar Community Band; and the Modesto California Band of Stanislaus. Additionally, Lynn played mandolin in the Portugese Cultural Band of Gustine, CA. She also played Taps on bugle as a volunteer for the
local chapter of the American Legion, and the San Jouquin
National Veteran's Cemetery in Santa Nella, CA.
She was really looking forward to the Wac Band reunion in October 2014. with her 2 "new" knees.
Lynn was always confident in her life's journey, and she knew the path(s) she wanted to take to reach her goals and enjoy her adventures along the way. She was an animal lover, and she always had kind words to say about everyone. Lynn set a true Christian example in living her life. She has gone too soon, but we can be comforted to know that she lived a full and varied life, and touched countless lives wherever she lived and worked. She will be missed.
Melinda Whitman
Master Sergeant (Retired), US Army
Women's Army Corps Band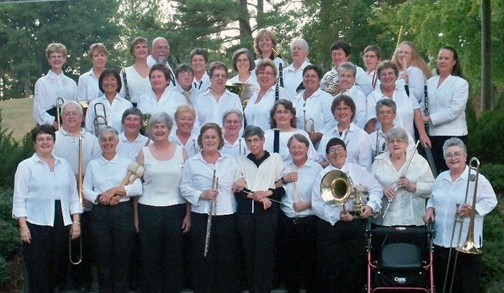 WAC BAND REUNION OCT 2010 FT McCLELLAN AL
*********************************************************************************************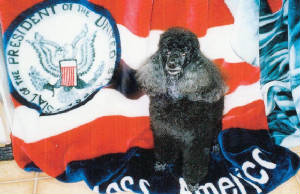 DANNY BOY
Beloved friend and mascot of 1ST Dixie Jensen and the 14th Women's Army Corp Band
My Forever Friend
I know that it must be different,
now that I am no longer here.
I realize how much I was loved
and how all of you did care.
I know it will be hard at first
when you look around for me.
Expecting to find me in my bed
or beside my favorite tree.
Someday you will begin to see,
although it'll take some time,
the happy times you shared with me,
the memories are yours and mine.
I'll remember you, my family,
and how much you meant to me.
So please don't grieve and don't be sad
It was just my time to leave
********************************************************************************
2012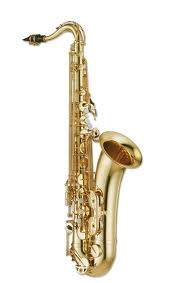 photo- Deb Scharf
SFC Sue Horne
1936-2012
Funeral services for SFC, Ret Sue Jo Horne, 75, of Belton are scheduled for 1:00 pm Monday, April 30, 2012, at Heartfield Funeral Home Chapel. Interment with full military honors will be in Bellwood Memorial Park.

Sue was born on September 27, 1936 at San Saba, Texas to the late Thomas Lloyd and Helen L. (Brown) Horne. She was educated in Belton and Wurzburg, Germany and attended San Antonio College, University of Maryland and Louisiana Tech.

In 1957 Sue joined the US Army at San Antonio and served 21½ years retiring on May 31, 1979 as Sgt. First Class at Fort Polk, LA. She was a Life Member of the Association of United Army, NCO Association D.A.V., and W.A.C. Veterans Association, V.F.W., Charter Member of the Women in the Military Memorial, Women in the Army Museum, Charter Member of the US Arm Museum, Army Historical Society and AARP. She died Sunday at her home in Belton.

Preceding her in death were her father, Thomas L. Horne; step-father, James J. Mikkelson; mother, Helen Horne Mikkleson; two brothers, Lloyd Butch Horne and John L. Horne.

Survivors include her sister–in–laws Mitzi Horne of Point, Tx; Linda Horne of Allen; nephews, Chris Horne of Richardson, Jason Horne of Dallas, Derek Horne of Allen; nieces Melanie Bulls of Temple, Melissa Thompson of Harker Heights and great-niece, Dyrkia Lee Garcia Sevilla of El Paso.

The family will receive friends from m 6-8 pm Sunday, April 30, 2012 at the funeral home.

Should friends desire memorials may be made to American Heart Association, American Cancer Association or the American Lung Association.

Sue was a saxophone player with the 14th Army Wac band from 1957 to 1963.She retiired while serving with the 5th infantry Mechanized Division, Fort Polk LA in 1979. She attended WAC aniversary reunions and was a lively participant in the WAC ban reuion concerts.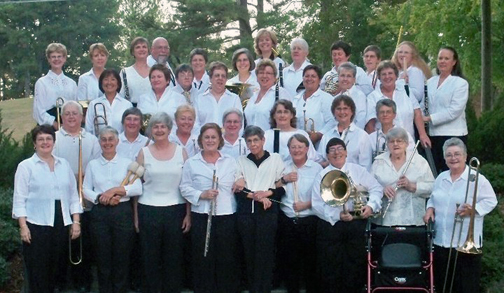 ******************************************************************************************************
2011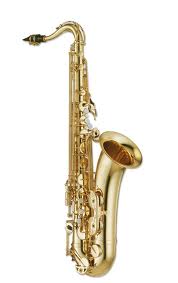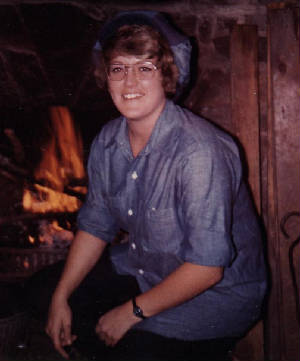 Spec6 Thelma Lee Bryant
9 Sept 1949- 1 July 2011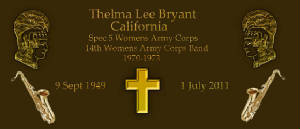 marker created by Annette
Thelma served in the 14th Women's army corps band as a saxophone player 1970-1973. She passed away in at the Life Care Center of Reno from Breast Cancer in Reno NV, she is survived by a son Trevor Bryant. Daughter of James D Bryant and Marilyn Kennedy Bryant. Thelma had 16 years of eduation, she was a bar tender in Reno NV.

Note: Creamated Sierra Crematory in Reno NV
*************************************************************************************************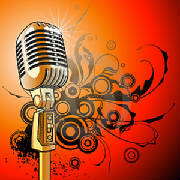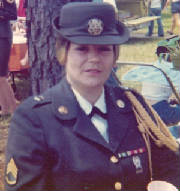 SSG Ardyce "Blue" Gregor
1947- 11 Dec 2011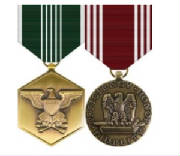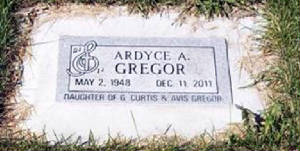 Photo findagrave contributor: PGM93

Leeds Cemetery
Benson County
North Dakota, USA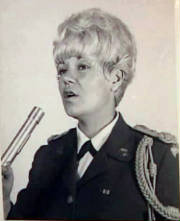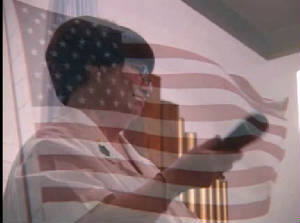 photo courtesy Greenquest Video Productions www.greenquestvideo.com
She joined the army in 1968 from Leeds ND, She rapidly became the WAC bands principal vocialist and was also a accomplished keyboard and woodwind player.
She was both a gymnast and a swimmer, went to college with a vocal major, and played anything that had a reed on it. A bearcat in rehearsal, she was one of the most laid back performers on stage . After ten years, she left the Army and became an RN. She returned to her home state and that is where she is now. A good NCO, a monster musician, and a friend to many of us.
she had a driver's license at age 11. She said the crops didn't care how old you were when it came time to bring them in from the field
Blue preferred to play oboe or English Horn. Bass or alto clarinet
came next. If it had a reed, Blue could play it. She left the Army after 10 years as a SSG. She also was a great keyboard player (played with the combo
and the dance band) and percussion player - things like cymbals on the
march, or mallet stuff in concert band. she had been thought of as always 1. singer, 2. oboe for concert band, 3. keyboard for combo and dance band, and 4. cymbal player on the march and mallet player in concert band -
in that order.


**********************************************************************************************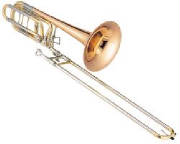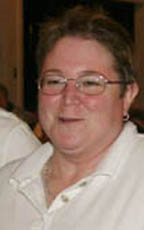 CINDY CLARK 2008 WAC BAND REUNION
SPEC 4 CINDY E. CLARK
10 Jan 1957- 3 Aug 2011
Trombone player
CINDY CLARK 1978 FT McCLELLAN AL
Cindy Clark 54, daughter of Russell Clark and Virginia Clark (Mason) Brett passed away peacefully at her home on 13 Naggragansett Drive, Plymouth MA. She was a Member of the 14th Army band at Ft McClellan AL as a trombone player. She graduated from basic Training in 1978, CO A 1st Bn at Ft McClellan AL and she served a tour of duty in Korea 2nd Infantry Divison Band at Camp Casey in 1981. She attended the Army School of music basic course, which was once open only for the men. She finished her service at the rank of Spec E-4.

At the time the WAC band was being disbanded and reorganized to have both female and male musicians, She never really got to play with the 14th Women's Army Corp's band.

she entered the US Army in 1978, at the very end of the era of the Women's Army Corps and the WAC Band. She was stationed with the 14th Army Band at Fort McClellan, Alabama, where the WAC Band was stationed for decades. She undoubtedly heard of the heritage of the WAC Band, and may have made acquaintance with former WAC Band women members while she was stationed there.


She mentioned that when she attended the WAC Band reunion at Ft McClellan in 2006, and got to perform with them , she knew then how it felt to be part of the WAC band and play along side her band sisters. She really love her band and looked forward to going to the next reunion in Oct 2012.

Services for Cindy will be on 10 Dec at 1pm at her church and Inurnment will be inside her church's columbarium, she was a member of Christ Episcopal church 149 Court street in Plymouth MA. Cindy was a member of the church choir and Womans club.

Cindy was from Marshfield, MA, she graduated from Marshfield High School in 1975, she attended Rochester Institute of Technology, and she had worked at Richards Micro Tool, Inc. She is survived by her mother Virginia Clark Brett of Plymouth MA and a Aunt Mrs Barbara Davis of CT and her cousin Donna Keenan, Her good friend Donna Townsend and numberous friends from her Face Book group and the Women's Army Corp's Band.

Cindy was informally made an honorary member of the Women's Army Corps Band when she attended the reunion and played in the reunion concert in 2008, and she was welcomed with open arms.

(Obit created with information provided by the WAC BAND members)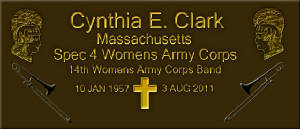 marker created by Annette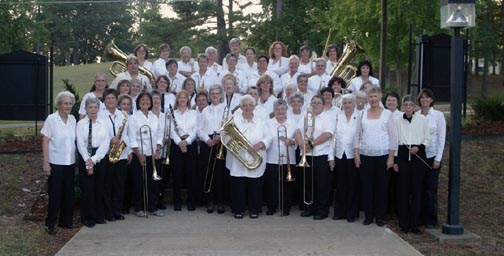 Christ Episcopal Church
Inurment
Plymouth MA
*************************************************************************************************************************
2010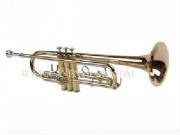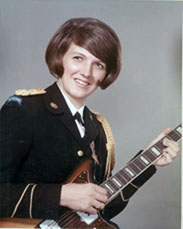 SGT Kathryn L. Tapp
29 Jun 1949- 29 Jun 2010
"Tapper"
Trumpet
1971-1974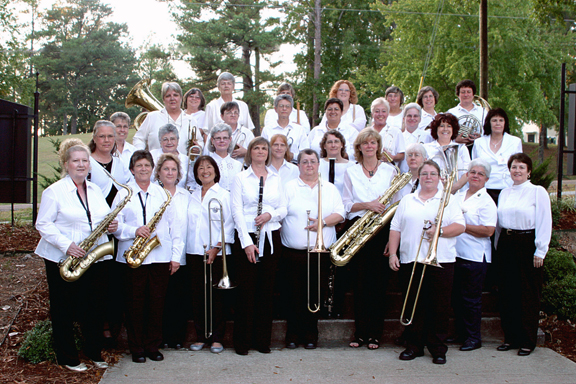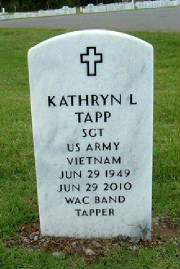 findagrave photo volunteer: Milliebelle)
FT Gibson National Cemetery
Muskogee OK
Kathryn Louise 61, passed away on June 29, 2010 in Claremore, OK. She was born on June 29, 1949, in New Orleans, LA, daughter Cecil and Ruth HenriettaTapp. She was a member of the Women's Army Corp's band WAC band . A memorial service will be at 2:00 PM on Thursday, July 8, 2010, at Ft. Gibson National Cemetery. Arrangements provided by Cremation Society of Oklahoma, Tulsa, OK. Graveside memorial service 2 p.m. July 8, Fort Gibson National Cemetery, Fort Gibson. Cremation Society, Tulsa.
Tapper was a Trumpet player for the WAC band

***************************************************************************************************************************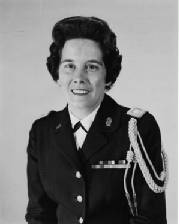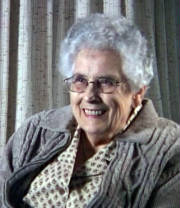 Photo Courtesy of Dyamix Productions www.wacband.com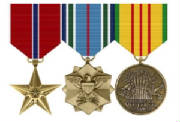 LTC Joyce E. Eslick
31 Aug 1929- 31 Dec 2010
Company Commander Wac Band
FT McClellan AL
1964- 1966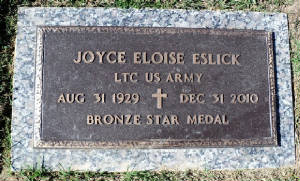 findagrave photo volunteer: Louise)
Roane Memorial Gardens
Rockland TN
Joyce E. Eslick, Lt. Col., U.S. Army, Ret., 81, died December 31, 2010 in Seattle, WA. Born to Lewis and Selma Eslick in Huntsville, AL on August 31, 1929, Joyce moved to Tennessee with her family and graduated from Roane County High School in Kingston. She attended U.T. and received her B.A. at the University of Washington. Joyce joined the WAC as an enlisted person and after attending OCS increased in rank until her retirement as Lt. Col.

Among her many accomplishments, Lt. Col. Eslick was the company commander of the 14th Women's Army Corps Band and the first female liaison officer to the S. Vietnam Women's Army. She served her country in both the Far East and in Europe during war and peace. she received the Bronze Star medal in 1972 and the Joint Services Commendation medal for achievement.

Lt. Col. Eslick is preceded in death by her parents, sister-in-law Jo Eslick, brother-in-law Anthony Keko, and several nieces and nephews.

She is survived by her brother, Gerald Eslick of Lenoir City TN , sister Peggie Keko of Paint Rock TN , niece, Neocca (Lynn) Liles, nephew Peter (Elizabeth) Keko; aunt Mary Jo (Dale) Smith, beloved friend, companion and caretaker of more than 35 years, Clydean McCarn, Seattle, WA, several great nieces, nephews and cousins, her extended family the members of the WAC Band and all the Women of the Army, active and retired, who befriended and supported her during her adult Life and her years of illness.


Funeral 7:30pm Tuesday January 11, 2011 in the Kyker Chapel. Burial 11am Wednesday with Military Honors at the Roane Memorial Gardens. The family will receive friends from 6 until 7:30pm Tuesday at the Kyker Funeral Home in Kingston.



***************************************************************************************************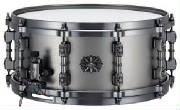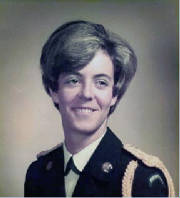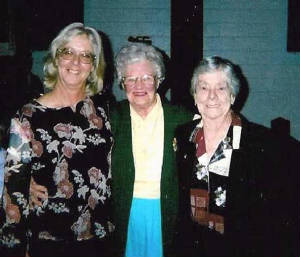 SPEC 4 Kathy Blount
21 Nov 1951- 29 May 2010
Percussion
1971-1974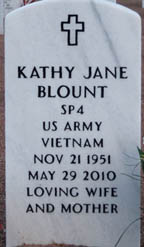 findagrave photo volunteer: Laurel Inalecio)
FT. Bliss National Cemetery
Elpaso TX
Kathy J. McAllister Blount. passed away on May 29, 2010 after a courageous battle against cancer. She was born November 21, 1951 at Fort Lee, Virginia. Kathy lived in the El Paso area and graduated from Parkland High School in 1970. Kathy was a member of the 14th Women's Army Corp's Band. She followed in her mother's footsteps, who also served in the Army WAC band stationed at Fort McClellan, AL the home to the Army Corp Basic Training and School.




************************************************************************************************
2009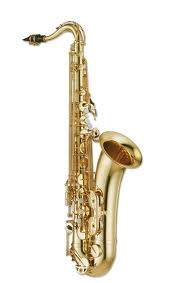 SPEC 4 Kay Evelyn Withers
29 Nov 1949- 21 Sept 2009
Saxophone
1969-1972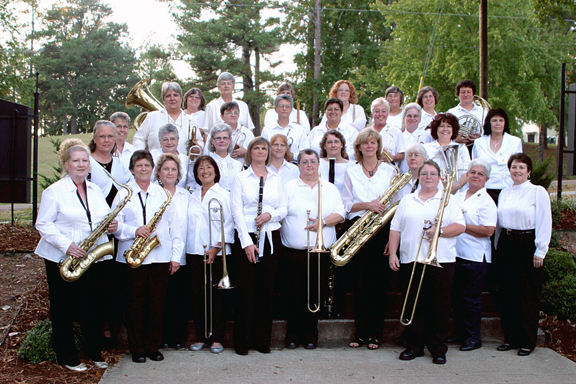 Kay passed away 21 Sept 2009 in Seatlle after a brave fight with cancer. She was born Nov. 29, 1949, in Fort Worth, Texas, to John and Evelyn Withers. She came to Alaska in 1955 and experienced some of Alaska's significant events including statehood in 1959 and the 1964 earthquake.

Kay displayed a talent for music at an early age. In seventh grade, she began playing the tenor saxophone. Kay excelled at it and played in the honor band at Central Junior High School. She graduated from West High School in 1968.

After completing one year at the University of Alaska Anchorage, she joined the Women's U.S. Army Corps Band in 1970 and toured throughout the United States. A memorable moment was performing before her paternal grandmother and other family members in Texas. She was honorably discharged and returned home to her studies at UAA.

In 1975, Kay represented UAA at the Miss Alaska Pageant and stunned the audience with her tenor sax performance. She graduated from UAA with a Bachelor of Arts degree in psychology.

She began working at Cal Worthington Ford in 1980, and for almost 29 years, she greeted customers in person and over the phone. Many customers recognized her voice and knew her first name.

During the late '70s and early '80s, Kay continued to play sax with several Anchorage bands. On a company-sponsored cruise, she entered the ship's talent contest and won first place - for her singing! She also won numerous awards at the Fur Rendezvous Miners and Trappers balls for her spectacular costumes.

Kay will be remembered for her warm smile and gentle, generous spirit. She loved animals and always had pets. She also loved to shop for special gifts for family and friends.


**************************************************************************************************
2007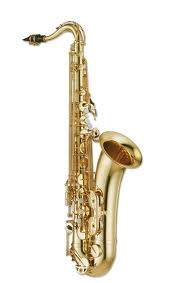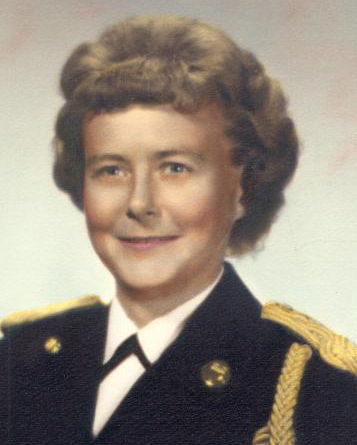 (photo- bobby dobbins title)
MSG Deloris A. Mattox
"DOKEY"
14 Oct 1935- 17Jan 2007
Dokey enlisted in the Women's Army Corps in 1961 and retired from the U.S. Army in 1982 as M/Sgt. Played sax in the Army band for 8 years, then was in logistics for the remaining time. She grew up in Long Beach, CA, attending Whittier Elementary, Hamilton Jr. Hi, and Poly High School. She was a long-time member of Girl Scout Troop 28, and attended reunions until she died. She was a friend for a lifetime.

(Bobby Dobbins Title)
(photo-bobbie creech).
Southern Arizona Veterans Memorial Cemetery
Sierra Vista Arizona
*************************************************************************************************
2004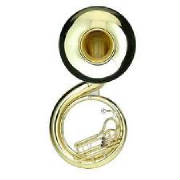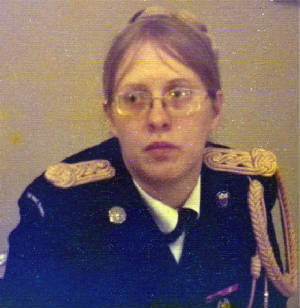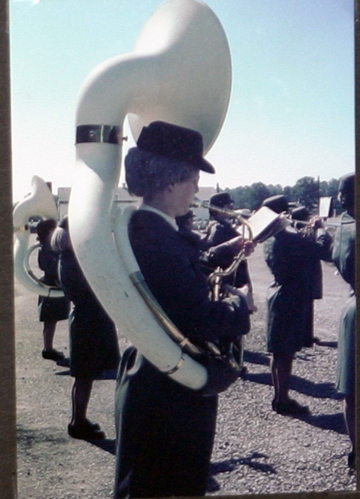 SGT Debra Rae Karns
1949-2004
Tuba
1970-1976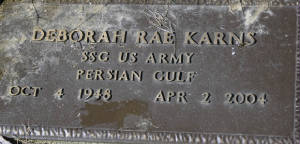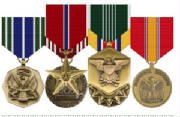 Clarion Cemetery
Clarion PA
Staff Sgt Deborah Rae Karns , 55 of Robinwood Drive, Clarion PA, died Friday, April 2, 2004, at the Washington VA Medical Center in Washington DC. She was born Oct 4, 1948, in Kittanning PA and was the daughter of Ray Karns, who survives in Clarion, and Louise Ann (Harvey) Karns, who preceded her in death on Mar 5, 1999.

Staff Sgt Karns,served in the US Army and she served in the Women's Army Corps as a medic, receiving the Army Service ribbon, National defense service medal, Bronze star, Army reserve components Achievement medal, Overseas service ribbon, Good Conduct medal, Army Achievement medal and Army Commendation medal.

She was a member of the 14th US WOMEN'S ARMY CORPS BAND 1970-1976- Tuba player, Ft McClellan AL.




***************************************************************************************************
2003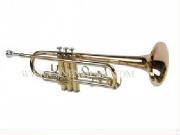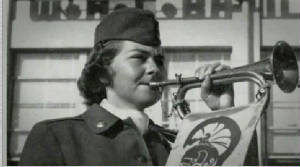 Photo courtesy of Wac is a soldier too documentry
SFC Majorie Z. Kimmel
1929-2003
Trumpet
Offical Ft McClellan post Bugler
1950-1962
Marjorie Z. Kimmell, 73, of Weaver, Ala., formerly of Greensburg, died Friday, March 21, 2003, in the Jacksonville Health and Rehabilitation Center, Jacksonville, Ala., after a long battle with Parkinson's Disease. She was a daughter of the late Robert and Clara Kimmell.
She was also predeceased by three sisters, Mary Ann Pedicone, Jean Bower and Aris Eidemiller, all of Greensburg; and a brother, William Kimmell of Binghamton, N.Y. Marjorie served in the Women's Army Corps 14th Army Band. Following her military service, she was employed as a hairdresser until retirement. She was a member of the Army Women's Museum Foundation, Women's Army Corps Veterans Association, American Legion Post 57 of Jacksonville and the League of Animal Welfare.
Surviving are a sister, Virginia Pedicone of Greensburg; her primary caregivers and longtime friends, Joyce Pennington and Ida Byrd of Alabama; and numerous nieces and nephews. She donated her remains to the University of Alabama for medical research. A memorial service will be held today at the Women's Army Corps Memorial Chapel at Fort McClelland. Donations may be made in her memory to the League of Animal Welfare, P.O. Box 2510, Anniston, AL 36202.
Published in Greensburg Tribune Review on Apr. 2, 2003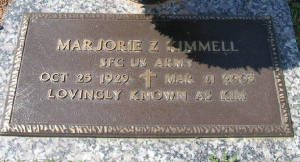 findagrave photo volunteer: (Maryann Ferguson)

Anniston Memorial Gardens Cemetery
Veterans Garden
Anniston AL
**************************************************************************************************************************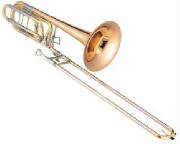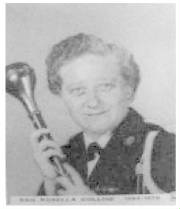 (photo courtesy sandy brown)
SFC Rosella Collins
30 Jun 1932- 29 Jun 2003
Trombone
1950-1971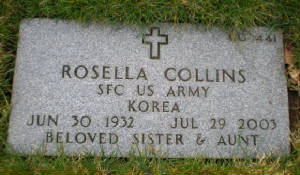 findagrave photo volunteer :(angel hunter)
Willanette National Cemetery
Portland OR
***************************************************************************************************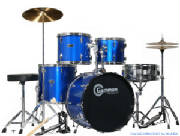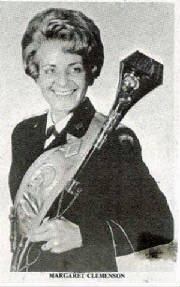 1SG Margaret
Clemenson Overstreet
24 Jun 1939- 27 Mar 2003
Percussion and Drum Major
1958-1974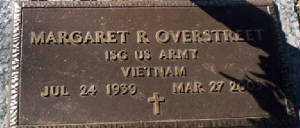 findagrave photo volunteer: mostly middle TN)
Greenwood Cemetery
Montgomery AL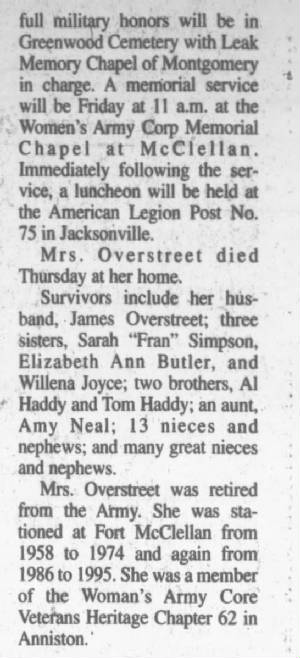 ***************************************************************************************************
2002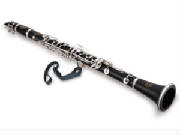 MSG Sandra Jean McPhate
1940-2002
Clarinet
1958-1974
Sandy McPhate, born around 1940, was a clarinet player who joined the Women's Army Corps Band at Fort McClellan, Alabama in 1957 or 1958. She was from Pasadena, Texas. In 1974 or 1975, Sandy was transferred to the 214th Army Band at Fort McPherson, GA. She retired from there in 1981 and returned to Pasadena, Texas, where she died after a long illness in 2002.
It is hard to say what Sandy was truly like because she let very few people get close to her, and, it seemed to many, that she went out of her way to keep people at a distance. She was a woman of few words, but was very wise and intelligent, and very particular in her ways. Whenever Sandy had something to say everyone paid attention, and with just a look, she could strike fear into the hearts of her subordinates. She could be strict and unapproachable, and many people found her to be difficult to work with.
Yet, underneath it all, she really had a heart of gold, though she did not always let it shine through. One WAC Band member said of Sandy that she was patient with anyone when the subject was music, but at other times, and with other subjects - not so much. Another WAC Band member said that Sandy could be kind, a sweetheart, and quite a gal, when the spirit moved her. But getting though the public persona she projected as strict, tough and mean was hard. It is believed that Sandy's favorite things, as far as is known, were music and animals. It is suspected that Sandy loved animals more than people, which is not a bad thing. Sandy loved dogs, and raised shelties during her time at Fort McClellan. One of the WAC Band commanders commented that Sandy introduced her to shelties, and she bought one of Sandy's dogs. She said she will always be grateful to Sandy for bringing so much joy into her life. Sandy also had some artistic talent. She willingly designed a very nice certificate for the WAC Band that was given out to
many departing band members.
When it was learned that the Women's Army Corps Band would be inactivated and women and men would serve together in regular Army bands, Sandy was transferred to the 214th Army (Forces Command) Band at Fort McPherson, Georgia, around 1974, where she was promoted to E8, Master Sergeant. Having women forced by the Army into previously all male bands was not received well in any of the Army bands in the 1970s. The transition was hard for the women, as well, because not only were they not welcome, but they had to deal with rampant institutional sexual harassment, abuse and discrimination. Through the sheer force of her personality, MSG Sandy McPhate more than stood her ground. She stood up for what was right, and fought for fair and equal treatment for the women in the band in a frequently hostile climate that discriminated against women.
MSG Sandy McPhate will be remembered with respect and honor by those who served with her, and especially by the members of the Women's Army Corps Band.
Obit created by information from the WAC band and composed by MSG Melinda Whitman USA Ret.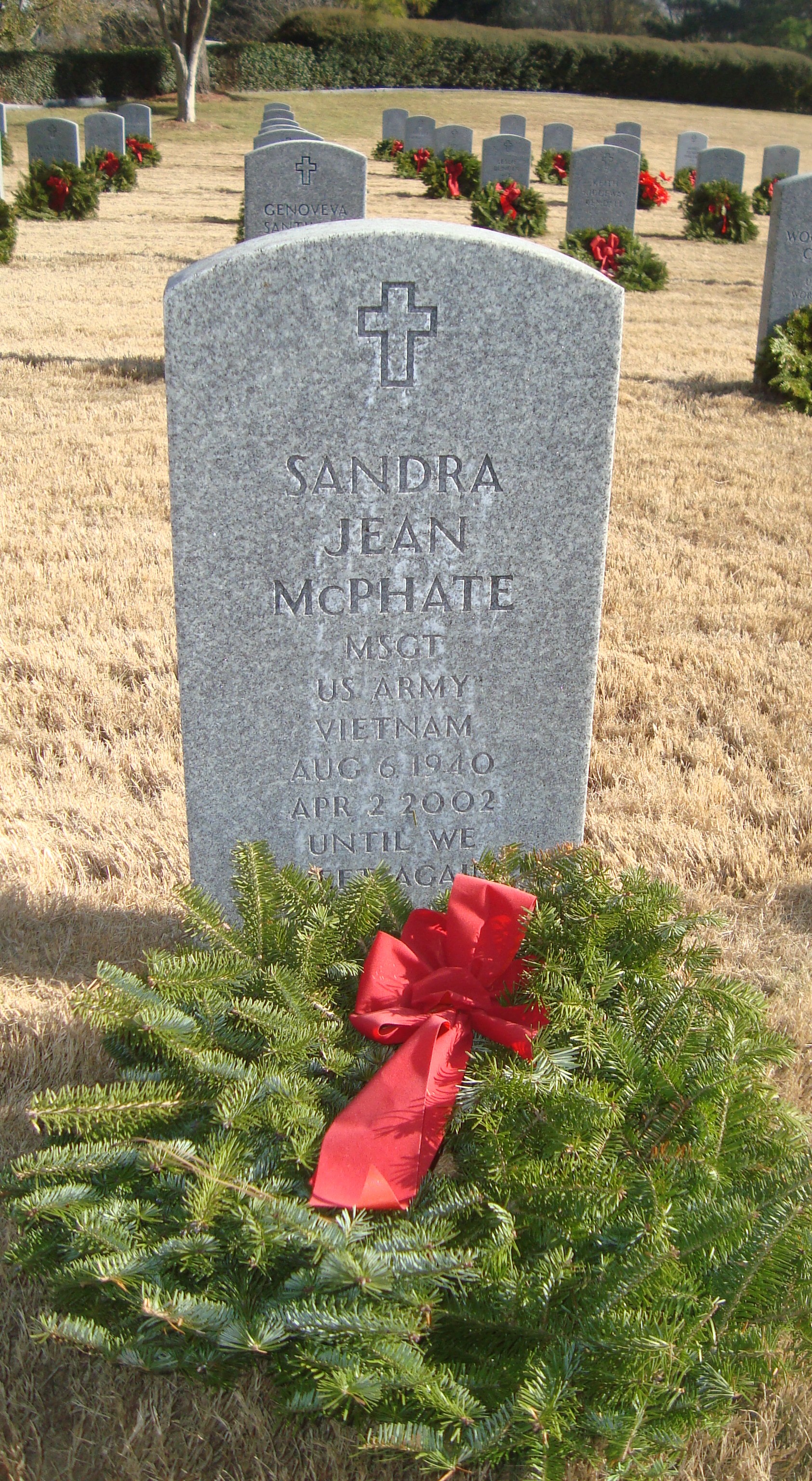 photo by findagrave member Karen Lovy
HOUSTON NATIONAL CEMETERY
HARRIS COUNTY TEXAS
**************************************************************************************************************************
2001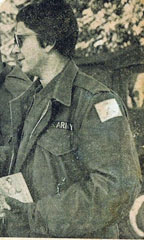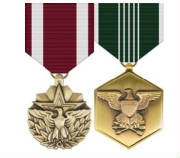 LTC LOIS JAY KAPLAN
1932-2001
She wrote the music score for the Pallas Anthena March, performed by the 14th Womens Army Corps band. Lois Jay Kaplan, A Decorated WAC officer was also musician, poet she never paid much attention to the opinions of others.Her generation told her that women didn't serve in the military. But she enlisted in the Women's Army Corps and was promoted to lieutenant colonel.

Her childhood music teacher told her that she didn't have any talent and should stop taking lessons. But she mastered more than 20 instruments, even playing the trombone in an adult orchestra at age 14 .Ms. Kaplan, 69, died Friday, July 6,2001 of pneumonia and Alzheimer's disease in Sunrise Hospital in Las Vegas.

Nicknamed "Sunny" in grade school because of her cheerful demeanor, Ms. Kaplan approached life the way she did her work in the military: She made long lists of goals and methodically worked toward meeting them.

"At her house, she would be working on 10 different projects," said her nephew, Bryan Brooks, who spent summers with her in Alabama, where she was stationed at Ft. McClellan in Anniston.

Brooks was one of her projects. She taught him to play the trumpet, piano and chess. When he lacked direction in high school, she encouraged him to take challenging classes. "She knew how to light a fire under you," he said. "She motivated you by example, by showing you how to succeed."

Ms. Kaplan attended Marshall High School on the city's West Side. After graduating from DePaul University, she traveled to Europe to produce shows for U.S. Army troops stationed there. In 1961, she returned to the United States to finish her first master's degree, in recreation administration, at the University of Wisconsin at Madison. Later she received a master's in humanities at Jacksonville State University in Alabama.

She was always drawn to the military, and in 1963 joined the WACs, which was created during World War II to enlist women as auxiliaries for noncombatant duty. She was awarded the Army Commendation Medal and Meritorious Service Medal. When the WACs were dissolved in 1978, she served in the reserves at Ft. McClellan, where she managed recreation facilities until retiring in 1986.

Ms. Kaplan held offices in numerous community organizations, worked as a Chicago public school teacher, won music and sports competitions, sculpted and set up a woodworking studio in her basement. Under the name "Suka," which was a combination of Sunny and Kaplan, she published poems, stories and songs, including an official WAC march. In her spare time, she was a pool player, master gardener and gourmet cook.

In the early 1990s she divided her time between her home in Oxford, Ala., and Tallahassee, Fla., where she was working toward a doctorate in music and humanities at Florida State University. When her Alzheimer's symptoms worsened in 1998, she moved to Willow Creek Nursing Home in Las Vegas to be near her sister, Marion Brooks.
Source: July 12, 2001|By Sarah E. Richards, Tribune staff reporter
findagrave photo volunteer: (Jim Craft)
Westlawn Cemetery
Norridge ILL

**************************************************************************************************
2000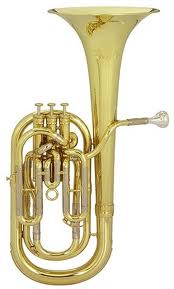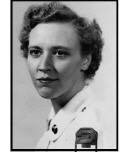 SGT Mary Alice Silvis
Passed away in 2000
"Stretch"
Baritone
1950-1954
14th US WOMENS ARMY CORPS BAND-1950-1954

Sgt. Mary Alice Silvis from Greensburg, Pa. served in the WAC from 1950 to 1954.
She auditioned for an Army band position with Major Chester Whiting, commander
of the Army Field Forces Band at Fort Meade, Md. She was a member of
the 14th Army Band (WAC) under band director Warrant Officer Junior Grade
Katherine V. Allen. She died Apr. 28, 2000

(WAC foundation- The Flag Pole)
***************************************************************************************************
1994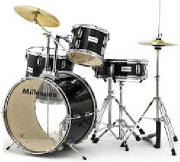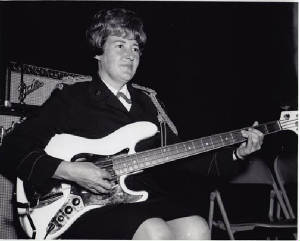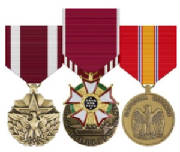 SGM Patricia R. Browning
19 AUG 1927- 7 Jun 1994
Percussion
1953-1974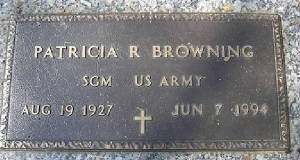 findagrave photo volunteer: maryann ferguson)
Anniston Memorial Gardens Cemetery
Veterans Garden
Anniston AL
SGM US ARMY

Weaver Al, Private graveside services for retired Sgt Major Patricia R Browing 66, of 900 Ridge Drive, Weaver, will be Friday at 10 am, with Chapel Hill funeral home in charge. The family will recieve friends at the funeral home from 7 to 9 thurday tonight. Miss Browning died Tuesday at her home

Survivors include her mother, Margaret Browning of Anderson IND, three sisters, Kathyrn Browning of Wasgington DC, Dixie Browning of Anniston and Carol Browning of Anderson, a brother Roy J Browning of Forth Worth Texas.

An Elyria Ohio native, Miss Browning was a 1945 graduate of Anderson High school and attended Jacksonville state university for music theory courses. She took her basic training at Ft McClellan Al from Oct to Dec 1954.

She was assigned to the 14th Army Wac band from 1954 to Apr 1974, where she was a First Sgt with the band from 1966 to 1974. She was assigned to the 214 Army Band forces command from Apr 1974- to Sept 1976 at Ft McPherson GA and retired from the army in 1976 as a Sergeant Major enlisted band leader of the 214 Army band forces command, now known as the Army ground Forces band.

SGM Browning was awarded the Good conduct medal 1st through the 7th award, the National defence service medal, Meritorious service medal and the Legion of merit medal. She was a member of the WAC veteran asssociation chapter 62, Amercian Legion post 57 of Jacksonville Al and retired military musicians and NAUS.



**************************************************************************************************
1992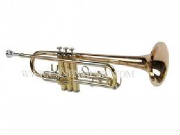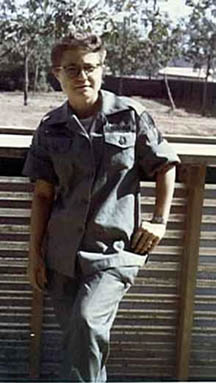 SFC Velma Calcio
Pee Wee
Trumpet Player
Passed away Nov 1992
************************************************************************************************
1986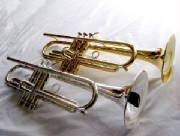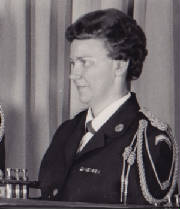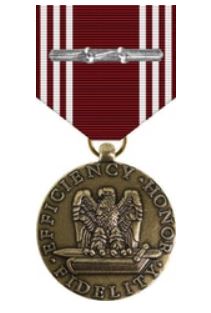 SFC Wanda J. Blair
Trumpet Player
1935-1986
SFC Wanda Jean Blair joined the Women's Army corp in 1954. After completing basic training at Ft McClellan Al, she went directly to the 14th Women's army corps band stationed at Ft McClellan Al. She was a Trumpet player and a Bugler and also a featured member of the brass section.

On 15 Oct 1967, SFC Blair re-enlisted for 6 more years, she was given the oath of enlistment by her Wac Band Company Commander 1LT Frances A. Austad. During SFC Blair's career, she received three Good conduct medals, the 3rd award was presented to her by LTC Sue Lynch, Commander of the WAC CENTER in Nov 1963.

Wanda had either six or seven awards of the Good Conduct Medal by the time she retired. She was a neat, neat lady and a monster trumpet player. Sgt (as in E-5) Blair got the third award of the GCM, meaning she had been in the Army over nine years. Promotions in the Band were really hard to come by.

Wanda's highest rank was SFC, E7. She was trumpet section leader to many of the band members late 1960s and 1970s era trumpet players, and was one of the NCOs who auditioned trumpet playing basic trainees for possible acceptance into the WAC Band.

She was a strict disciplinarian to her trumpeters and demanded high standards of appearance in the wear of the uniform and personal grooming, and, also, that her section practiced and knew their music at all times. But as strict as she was as an NCO, there was another side to her - that of a "mother hen". Especially for the younger band members, Wanda was always available as a problem solver, or just to have someone to talk to. She always made the band smile while listening to her warm, West Virginia accent, and her frequent use of the word "darlin'" in every conversation.

Wanda was concerned about always providing a professional appearance when playing trumpet. And she was unique in that she had her mouthpiece bent, so that when she played in marching band or for military funerals, the trumpet would be parallel to the ground and not pointing downward.
One of the missions of the band during the Vietnam War era of the late 1960s and early 1970s, was to provide buglers to accompany all male Army firing squads and pall bearers for military funerals in Alabama, Mississippi and Georgia. Although she didn't have to since she was Section Leader,

Wanda took on the bulk of the funerals as bugler herself, in order to spare the younger trumpeters the sexual harassment and abuse that was wide spread in the 1970s Army. She did so quietly and uncomplainingly. In the bands eyes, she is a hero for doing that!


Wanda was a highly respected member of the Women's Army Corps Band, a good and effective NCO and Trumpet player, and a really good person with a big heart and warm smile, who was loved and respected by all who knew her, and very much missed.
(Obit created by information provided by the WAC BAND)


***********************************************************************************************
1984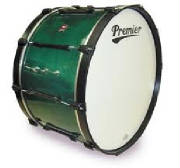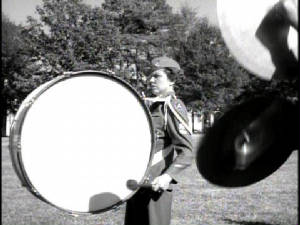 Photo courtesy of Wac is a soldier too documentry
SFC Dora Schondel
1921-1984
Percussion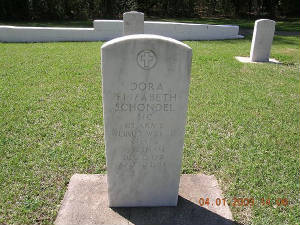 Photo: Mary Ann Baggett Ferguson find a grave volunteer
Ft McClellan Military Cemetery
Ft McClellan Anniston AL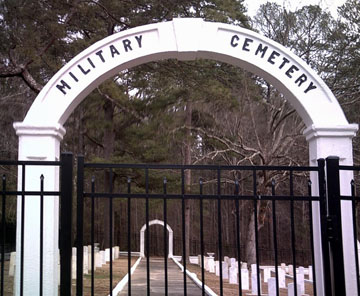 photo: Southern find a grave volunteer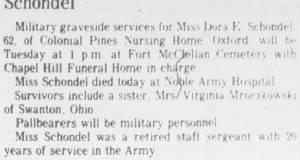 *************************************************************************************************
1977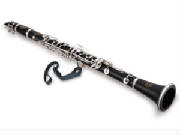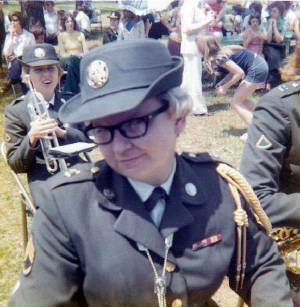 SSG Audrey Marie Zenor
1947-1977
Clarinet
Audrey Marie Zenor - born March 1947. Died as a result of a one car roll over crash, in which she was driving, at night in the state of Tennessee, in November 1977. She was 30 years old. Her parents were Russell and Audrey Marie Zenor of Manchester, New Hampshire. Audrey had several brothers and sisters. The family was raised Catholic. Her parents met while they both served in the Navy during World War II.
Audrey attended the University of New Hampshire at one time. It is not known if she received a degree.
It is thought she entered the US Army and the Women's Army Corps in the late 1960s, probably 1968 or 1969. After graduation from WAC basic training she was accepted into the Women's Army Corps Band as a clarinet player MOS 02J. Audrey also played saxophone, but her primary instrument was clarinet.
Audrey was short in stature, but tall in intellect. When not playing clarinet in concert and marching band, she could always be found reading a book, having a cup of coffee, smoking a cigarette, and humming. She was a quiet person, but had a disarming dry wit. And she was not afraid to speak up to express a well thought out opinion, or to befriend a new band member, to point out and correct something that was wrong, and defend another band member, especially standing up for those of lesser rank. Audrey was well liked and respected.


When it became clear that the Women's Army Corps Band was to be inactivated, Audrey knew that she did not want to serve in other Army bands or go overseas. She had established her home in the Anniston, Alabama area. She left the Army as a Staff Sergeant, E-6 in December 1976. She worked for a friend who owned a gas station in downtown Anniston before her fatal accident.


Audrey was loved and respected by all who knew her, and her sudden death deeply shocked and saddened her former WAC Band members, and devastated her family. She will be remembered and treasured as a member of the Women's Army Corps Band.
(Obit created from information provided by members of the WAC BAND and Melinda Whitman))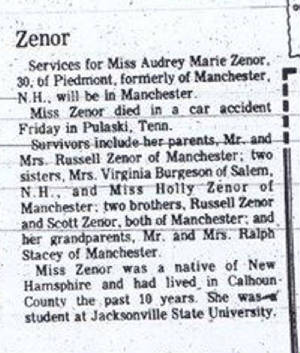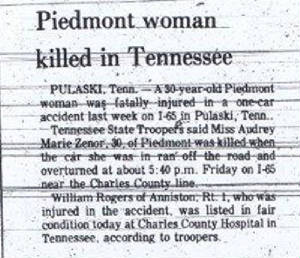 **************************************************************************************************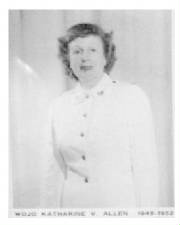 WOJG Katherine Allen
Band master Camp Lee. A graduate of Juillard school of music, was welcomed 5 March 1949 along with 10 band members by the Wac Training Center commander, several months later 16 more members joined the unit. WO Allen later formed small groups, A dance band, dixieland jazz band, barber shop quartet. She complete her tour in 1952 and was replaced by then 2nd LT Alice V Peters, who maintained that position until 1961.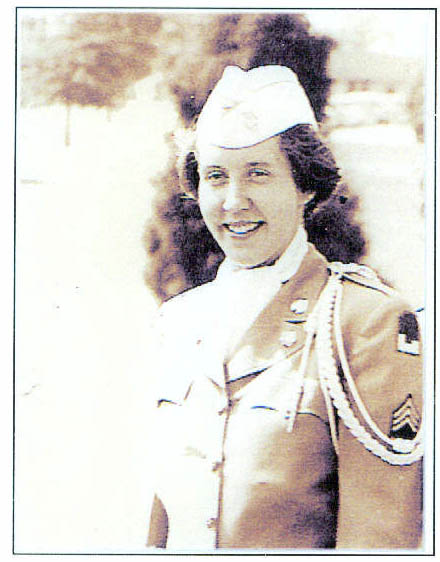 (photo courtesy sandy brown).jpg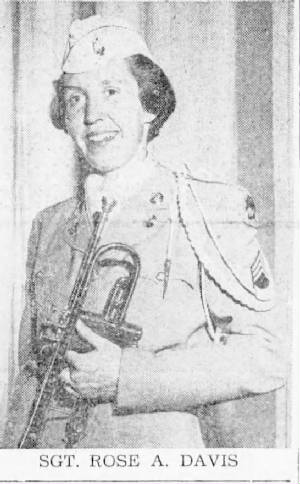 Rose A. Davis
'Davy"
Wac Band 1949-1953
Baritone & Trumpet player
*************************************************************************************************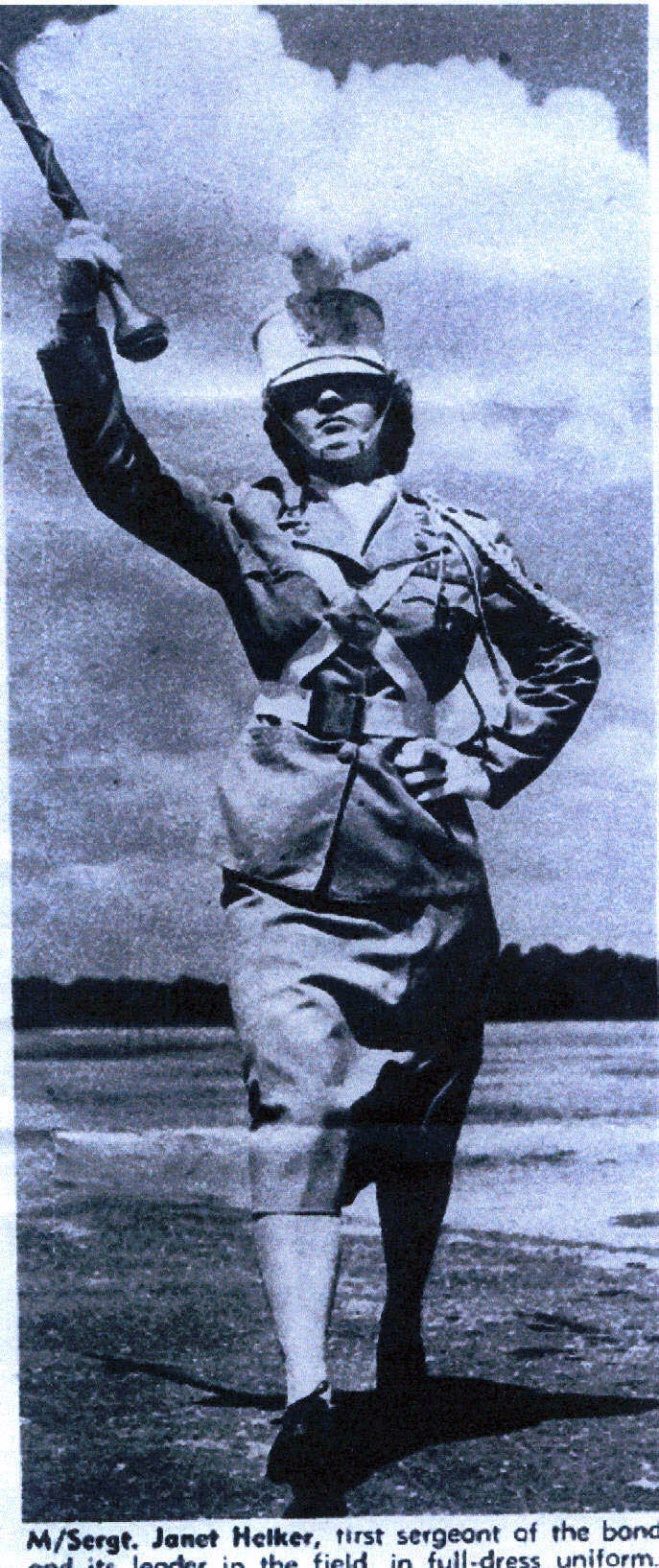 (photo courtesy sandy brown).jpg
1SG Janet Helker
10 Aug 1921- 18 Dec 1996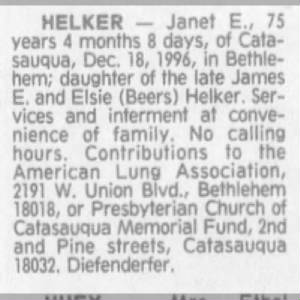 **************************************************************************************************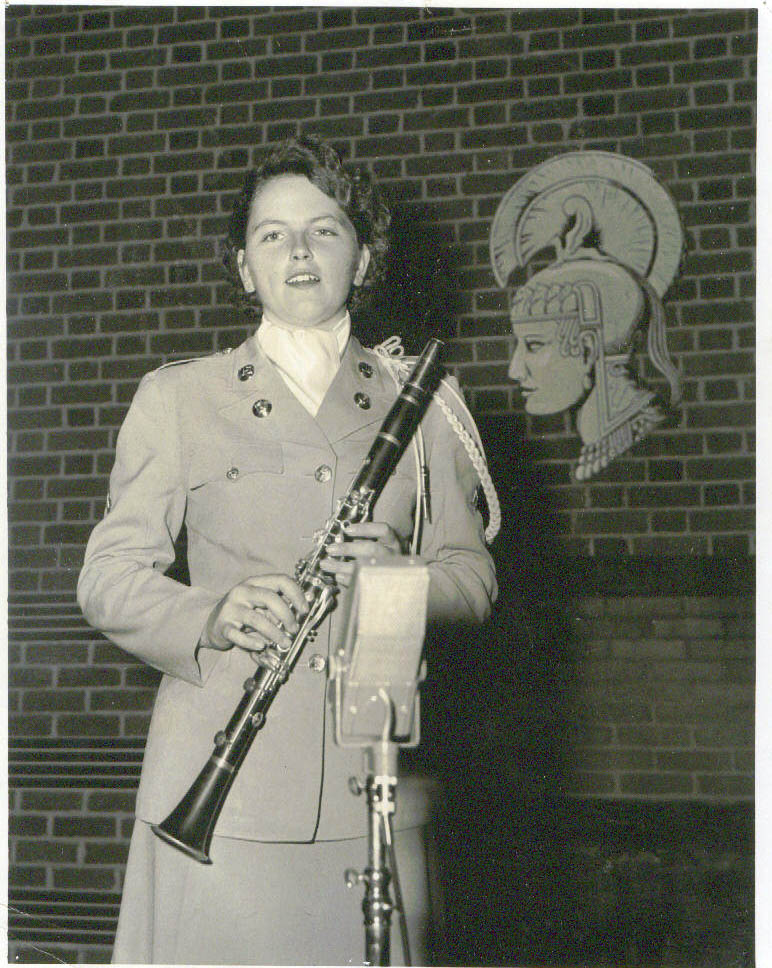 (photo courtesy sandy brown).jpg
Marion L. Griffith
Wac Band 1950-1953
*************************************************************************************************
2010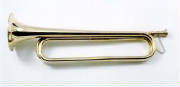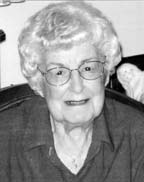 SGT DONNA MAE SMITH 1920-2010
SGT Donna Mae Baldenecker Smith
3 Jan 1920- 3 Apr 2010
1st Woman Bugler
WAAC WWII
SGT Smith was the Army's first female bugler while a member of the Women's Army Auxiliary Corps in 1942 at Fort Des Moines, Iowa.

from 1942 to 1943 She was part of the WAAC training center's band, whose purpose was to recruit women for the WAAC (later renamed the Women's Army Corps) and train band members for posts that were opening in other states. Smith said she joined the Army because she wanted to help save the country.

Longtime Sutherlin resident Donna-Mae (Baldenecker) Burr, Smith, a WWII Veteran and the First Woman Bugler in the United States Military, passed away in Roseburg, Oregon on April 3, 2010. She was 90 years old.

She was born on January 3, 1920 in Manly Iowa. From 1935-1938 she played trumpet with the Minnesota Mining and Manufacturing (3M) Company band and in the Payne Avenue and Brown and Bigelow Drum and Bugle Corp. She graduated from High School in St. Paul Park, Minnesota in 1938 and went on to attended Minneapolis School of Music, Univ. of Minnesota and Pierce College.

In 1942 she enlisted in the military to play in the military band. She rose to the rank of Sergeant while serving in the WAAC Band from 1942–1943 as solo trumpet at Fort Des Moines, Iowa where she earned honor of first woman bugler in the U.S. Military. She awakened the troops with reveille, sounded the calls for the day and played taps in the evening.

Donna-Mae held the position of Sr. Financial Manager with the Los Angeles Board of Education for 14 years. Donna-Mae married Edgar H. Smith in December 1964, and in 1969, they moved to the Placerville, California area, where she established a successful fruitcake business known as "Donna's Delight". At that time, she was employed by the El Dorado County Auditing Dept.

Donna-Mae became a member of the American Legion, Post 15 (Oakland, Oregon) and also served as Post Commander. She was a member of American Women Veterans Association, and AMVETS. Donna-Mae was a member of Epsilon Sigma Alpha International Sorority, Beta Iota Chapter for over 55 years and was also a member of the Eastern Star. . She played taps with the VFW Honor Guard for veteran's funerals in the Roseburg area since 1992.
In June, 2009 she was inducted into the Bugler's Hall of Fame.

Graveside services will be held on Wednesday, April 7, 2010 at 2:00 pm at the Roseburg VA National Cemetery. . Military Rites will be offered by the VFW District Twelve Honor Guard

(Obit from the buglershalloffame.com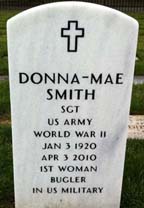 Roseburg National Cemetery
Roseburg Oregon
**************************************************************************************************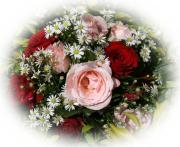 400th Womens army corps band
Lohner Dorothy- WO Marybell Nissly 1999 - Phyliss Short-Bessie Quinzel-Lois Abrell 2007-
*************************************************************************************************
2007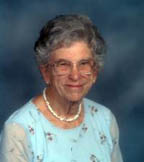 (photo- find a grave contributor L. Davenport)
Lois Margaret Elaine Ginther Abrell
29 Nov 1920- 7 Dec 2007

She was born Nov. 29, 1920 in Berlin, Oregon the daughter of Perry and Nellie (Canaga) Ginther. Lois graduated from Lebanon High School in 1938 and then attended the University of Oregon, graduating in 1942 with a Bachelor's Degree in Music. Lois then took her first music teaching job in Silverton in 1942.

In 1943, she entered the Women's Army Corps., where she traveled throughout the United States with the 400th ASF Band. While playing in the Four Freedoms Bond Tour, Lois and the band welcomed home General Dwight D. Eisenhower. She was discharged on September 27, 1945.

She married James Abrell on Oct. 22, 1944 in Lebanon, Oregon. They settled in Lebanon and raised their family. Lois taught music for the Lebanon Public Schools until retiring in 1981. Mr. Abrell preceded her in death on January 31, 2002.

Lois was a lifelong member of the Lebanon First Christian Church. She was also active in the American Legion and American Legion Auxiliary; she was past president of both the American Legion Auxiliary Santiam Post 51 & District #3. She had been involved with numerous activities and committees with the Linn County Veterans Association, 40/8, and VFW and was Linn County Veteran of the year in 1972 and 1998. Lois had been named Lebanon Citizen of the Year and later Lebanon Senior Citizen of the Year. She was Past Worthy Matron of the Marguerite Chapter # 60 Order of the Eastern Star, Past Worthy High Priestess of Cedars of Lebanon White Shrine of Jerusalem #9. Lois has bugled at hundreds of funerals, flag ceremonies, and other veteran's events in her life. Lois was known and will be remembered for her love of her family, her country and her Lord.
The Berkshire Eagle newspaper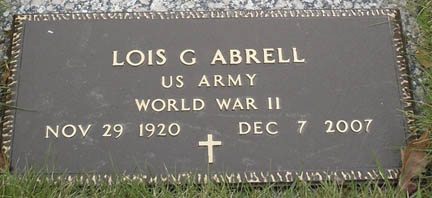 (photo- find a garve volunteersandra bessent).
Twin Oaks Cemetery
Albany Oregon

*************************************************************************************************
1999
Marybell Nissly
1 May 1916- 30 July 1999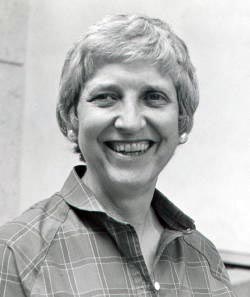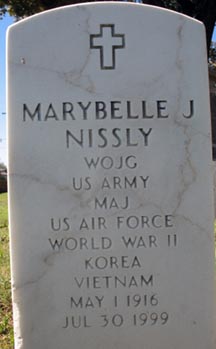 (photo- find a grave volunteer- Chris Kittrell)
Little Rock National Cemetery
Little Rock Arkansas
***********************************************************************************************
401st Womens Army Corps band
Helen Berg- Mary Currier- Roseta Wheeler Davis- Marjorie Devore- Leah Snyder Hensel- Eleanor A. Hawke 2012- Martha Kostakos- Mary Kostakos Mary Marshall-- Marianne Stayton Parks-ArleneSorrells- Midlred Bush Silver-
***********************************************************************************************
2012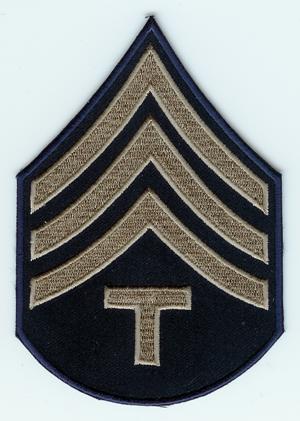 TEC4 Eleanor Hawke
3 May 1919- 4 Jan 2012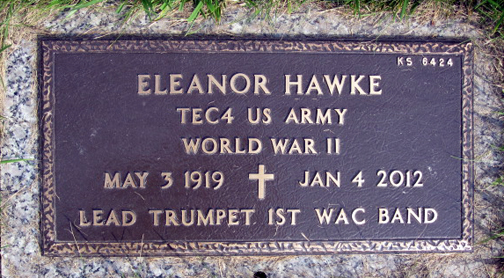 (photo- find a grave volunteer: john nelson)
Brig Gen William C. Doyle
Veterans Memorial Cemetery
Wrightstown New Jersey
*************************************************************************************************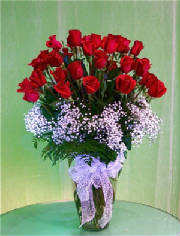 402nd Womens Army Corps band
Milred Bradley-
***************************************************************************************************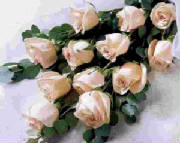 403rd Womens Army Corps band
Florence Love Deltufo-
**************************************************************************************************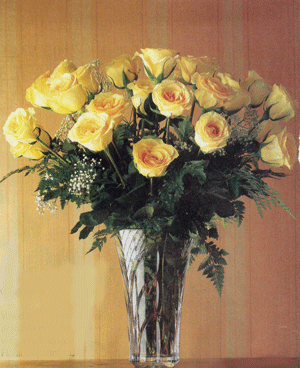 404th Womens Army Corps band
Mary Dodds Alamillo- Audrey Gross- Grace Jachim-Reed- -Mary Holland Parr- Frances McPhail - Helen Patterson- Geraldine Scott Meer-Clemintine McConico Skinner-Jean Schlappi-
*************************************************************************************************
2010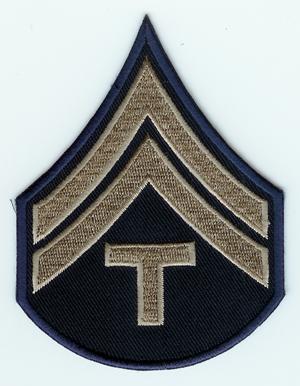 TEC5 Mary Dodds Alamillo
7 Oct 1921- 25 July 2010
Mary J. Alamillo, 88, of 600 Laurel Street, Lee, formerly of Hillsdale, NY, died Sunday at Laurel Lake Center in Lee.

She was born in Hillsdale, NY on October 7, 1921 the daughter of Robert and Mary Brown Dodds and was a 1940 graduate of the former Roeliff Jansen High School in Hillsdale, NY. In 1942, she graduated from Hillcrest School Nursing in Pittsfield.

She served as a WAC in the U.S. Army During WWII, serving from 1943 until 1946, and was discharged with the rank of Tec 5.

After the service, she began working at Fairview Hospital in Great Barrington in the Maternity Ward, retiring in 1989.

North Hillsdale Rural Cemetery
Hillsdale New York
*************************************************************************************************