Family connection- Frances Simchick daug Frank & Bronslava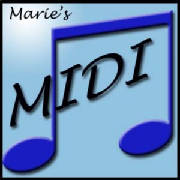 DESPERATA POLKA
MIDI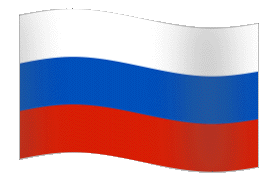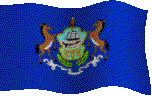 PETER PITKEVICH
Findagrave Memorial # 134921645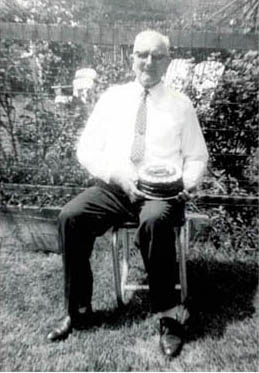 Peter PITKEVICH was born 20 Dec 1895 in Slocsva Russia. Son of John Pitkevich and Annie Petrochi. He died at age 89, 21 Apr 1984. Peter married Frances Simchick (GENESKY) daughter of Frank and Bronislava Simchick . Peter spoke broken english, he was a coal miner and worked for the CV coal company, prospect colliery, Plains Twp, luzerne county in PA. Peter again married Gizelia Glovacova aug 27 1970.
Peter and Frances had three children from this marriage: Lorraine Pitkevich born 1931, she died in 1984 and was the wife of Bernard Wallace. daughter Marlene Pitkevich. She was married to Robert Gronauer and later married Charlie Genesky. Helen pitkevich she married Alfred Fink.
Peter was also married before to Julia (koslovich) ? and they had two sons Alexander and Nicholos. they are buried in the holy resurrection Russian Orthodox cemtery, Plains pa with peter and Frances. Peter liked to make soup the old fashion way and also got up early to make big pancakes.
Nicholos Pitkevich was born 16 Nov 1919 in Pa . He died from a life time of smoking and passed away in the wilkes-barre VA hosp 15 Dec 1984.
Alexander Pitkevich was born 7 Mar 1921, in wilkes-barre Pa. he too joined the army air corp 14 Oct 1941. Alex died in buffalo ny at the Sheehan memorial hosp in 17 May 1982. he lived on 756 seneca st. He was a member of the merchant marine in buffalo ny.
1930 census for wilkes barre pa, had peter, alex and nicholos living on 53 brookside st.
(Thanks to Paul Babiuk for getting the headstone marker pictures.)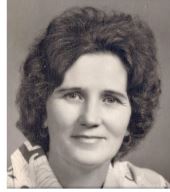 GIZELA PITKEVICH
Findagrave Memorial 192208619
Peters third wife was Gizela Hogya Pitkevich, 86, of Madison Street Wilkes- Barre, passed away at her home.. on 13 July 2014. She was born in Somotor Slovakia 12 Aug 1927, the daughter of John and Julia Hogya. She met Peter in 1971, and settled in the United States. Peter was a retired coal Miner. He was first married to Julia Kosovitch, two sons born to this marriage, Alexander and Nicholos. He later married my Aunt Frances Simchick, three daughters born to this marriage, Helen, Lorraine and Marleen Pitkevich.

Gizela was married to her first husband John Glovac. Gizela was educated in Slovakia, employed as a cook for the local laborers and later a medical lab assistant. She was a member of the sacred heart of jesus in Wilkes-barre and later Andre Bessette Parrish.

She is survived by her daughters- Madda Glovacova at home, Eva Volenska and Marta Nemethova of Slovakia and her nieces: Erika Baloghova, Misike Volensky, Eva Plichtova and Iidiko Mihahova, all of Kosice.

Buried to follow at a later date, so she can be buried with family in Slovakia
MARY SIMCHICK LITWAK
Findagrave Memorial # 134921139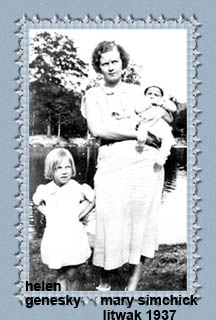 helen pitkevich and aunt mary simchick-litway 1937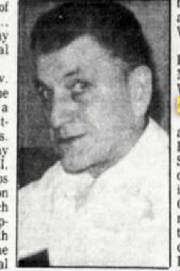 NICHOLOS PITKEVICH
NICHOLOS PITKEVICH 1941 COUGHLIN HS
NICHOLOS PITKEVICH
Findagrave Memorial #134921779
He and his father Peter lived above a store on the 2nd floor on washington street in Wilkes- barre Nicholas received a letter of commendation from his commander of the 1015th Signal Company service group 46th air service corps apo 74, dated 1 oct 1945. He is buried in the holy resurrection cemetery in plains
Enlisted in the US Army 13 Jan 1942.He attented military school for Post Teletpye AAB, in Salt Lake City Uttal.
He was assighed to the 1015th Signal Corps and served overseas in New Guinea Luzon for 1 year. His medals were Phillippine Liberation medal w/broze star, American Campaign Medal w/ 2 bronze stars, The Victory medal WWII and the Good Conduct Medal.
He also earned the 1st Class gunner badge w.SMG bar, Marksman badge w/Carbine bar. Nicholos received a honorable discharge on 21 Nov 1945, at the rank of SGT. Nick also served in the Merchant Marines. He died in the Wilkes-Barre VA hospital
ALEXANDER PITKEVICH
Findagrave Memorial # 134921727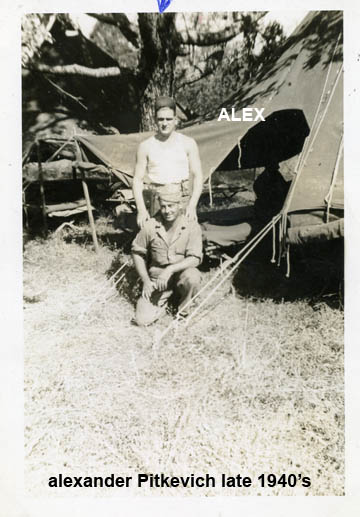 HELEN MARIE PITKEVICH FINK
Findagrave Memorial # 135078899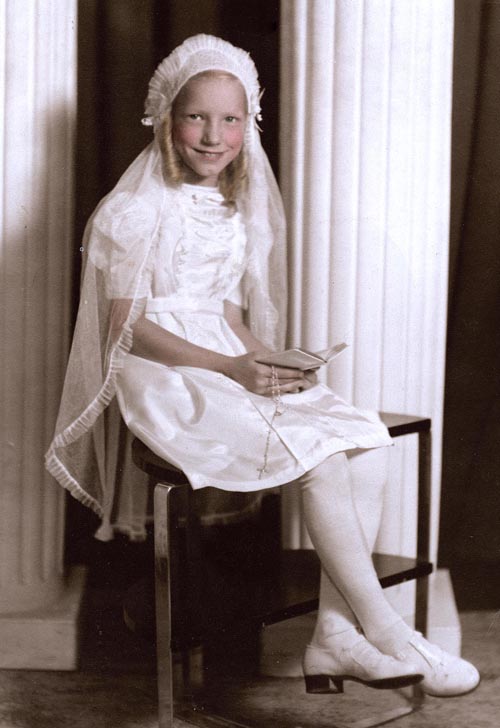 Helen Pitkevich-Fink 10 or 11 yrs old 1943-1944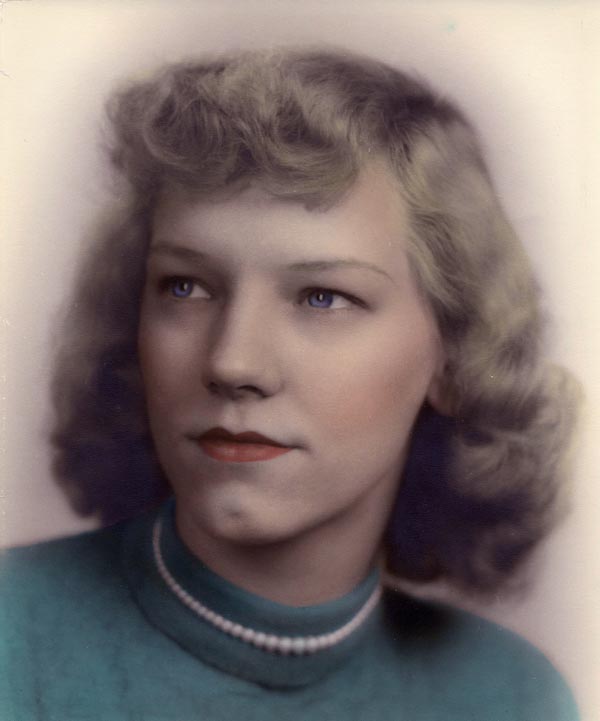 Helen Marie Pitkevich-Fink 16 or 17 yrs old 1949-1950
Holy Resurrection Russian Orthadox Cemetery
Plains Luzerne County PA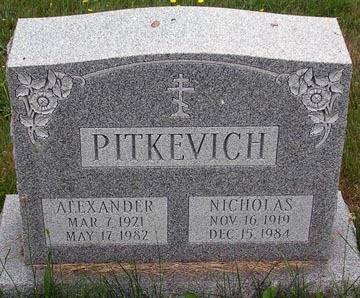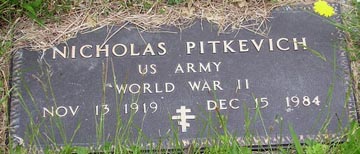 DEATH CERTIFICATE
STATE OF PA
Nicholos Pitkevich age 65, born 13 Nov 1919 Wilkes-Barre PA, died at 4:45pm 15 Dec 1984 at the VA Medical Center in Wilkes-Barre, Inpatient.
Divorced, occupation: Merchant Marine, Martitime. Father- Peter Pitkevich, Mother- Julia Kozlowize. Informant; VA Medical Center 1111 East end blvd, Wilkes- Barre PA. Funeral home: Simon & Russin 126 Mafett St, Plains PA.
Cause of death: Basal pnewmonia, chronic obstructive disease, TB, Parkinson disease.
Basal pnewmonia, when the base of the lower segment of the inferior lobe is involved, cased by Bacterial Infection.
Chronic obstructive disease- COPD Lung disease, difficult to empt air out of the lung.
Parkinson Disease- Progressive disorder of the nervous system, affects movement, tremors, speech, muscle rigidity
Tuberculosis- Serious disease affects the lungs, Bacteria "Mycobacterium" and spread from person to person.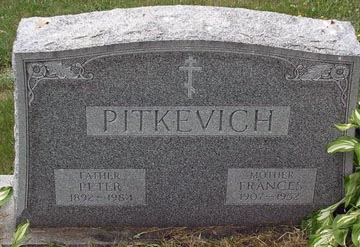 DEATH CERTIFICATE'
STATE OF PA
Frances Pitkevich, age 45, born in Larksville PA 18 Jul 1907, died at 10:30am 21 Sept 1952 Wilkes-Barre General Hospital. Married, occupation- House keeper. Father- Frank Simchick- Mother- Bronislava Zelinski. Informant: Peter Pitkevich, Husband 813 N. Washing st Wilkes-Barre PA. Funeral home, Simon & Russian, Plains PA .Burial, Holy Resurrection Cemetery, Plain PA.
Cause of death: Hepatic Cirrhosis, Alcoholism, possible carcinoma ampulla of vatar, diabetes mellitus.
Ampulla of Vater- Hepatopancreatic ampilla duct formed by union of the pancreatic duct, common bile duc, ampulla located at the major duedenal papilla. Rare malignant tumor, wall of the duoedenal.
Hepate Cirrhosis- Chronic Degenerative disease: Normal liver cells are damaged and replaced by scar tissue.
************************************************************************************************
DEATH CERTIFICATE
STATE OF PA
Peter Pitkevich age 92, born in Minks Russia 20 Dec 1892, died at 9:50 pam 21 Apr 1984 in the Highland Nursing Hoe, Exter Luzerne county PA. Mailing address: 737 N. Washington Wilkes- Barre. Married- Gizella Hogya. Occupation, Coal Miner. Informant: Nicholos Pitkevich, son. Funeral Home, Simon & Russin 136 Maffet St, Plains PA. Burial, Holy ressurection cemetery Plains PA.
cause of death- Congested heart failure, accute plumary edema, prostate cancer.
Congestive Heart failure- Chronic condition affects chambers of the heart, fluid build up, shortness of breath, fatigue, swelling of legs, ankles, feet, cause by cornary artery disease, high blood pressure and long standing alcohol abuse.
*************************************************************************************************
DEATH CERTIFICATE
STATE OF PA
Julia Petcavage (Pitkevich) age 28 born 1893 in Russia, died 24 Oct 1921, 51 Brookside, Wilkes-Barre PA. Married, House wife. Father: Lukian Koslovich, Mother- Mary Koslovich. Informant- Peter Pitkevich, Husband. Burial- Holy Resurection Russian cemetery, Plains PA
Cause of death: Non Puerperal Mastitis,
inflamatory lesions of the breast, sometimes equated with duct ectasia
************************************************************************************************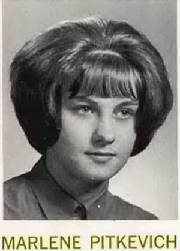 MARLENE SUSAN PITKEVICH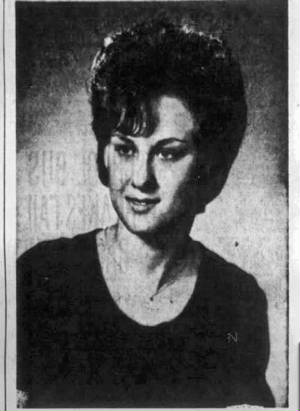 ************************************************************************************************
UNITED STATES CENSUS
STATE: PA
COUNTY: Luzerne
CITY: Wilkes-barre
CENSUS # 1920
51 Brookside street
Line# 3 PITKEVICH, Peter, Head, male, white, age 24, Married, born in Russia, immig 1914 AL. Parents born in Russia. speaks English, occupation, coal miner
Line #4 Julia, Wife, female, white, age 24, married, born in Russia, immig 1914
Line# 5 Nicholos, Son, male, white, age, infant, born in pa
**********************************************************************************************
STATE: PA
COUNTY: Luzerne
CITY: Wilkes-barre
CENSUS 1930
54 Brookside Street
Line # 51 PITKEVICH, Peter, Head, male, white, rents, age 33, Widowed, occupation, coal miner.
Line # 52 Nicholos, Son, male, white, age 10, born in pa, attends school
Line # 53 Alex, son, male, white, age 9, born in pa, attends school.
************************************************************************************************