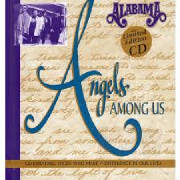 ANGELS AMONG US
ALABAMA CD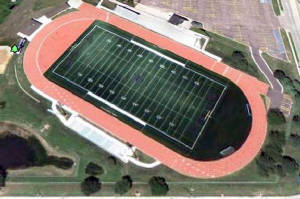 RELAY FOR LIFE
O'Gorman high school track
28- 29 July 2017
IN HONOR OF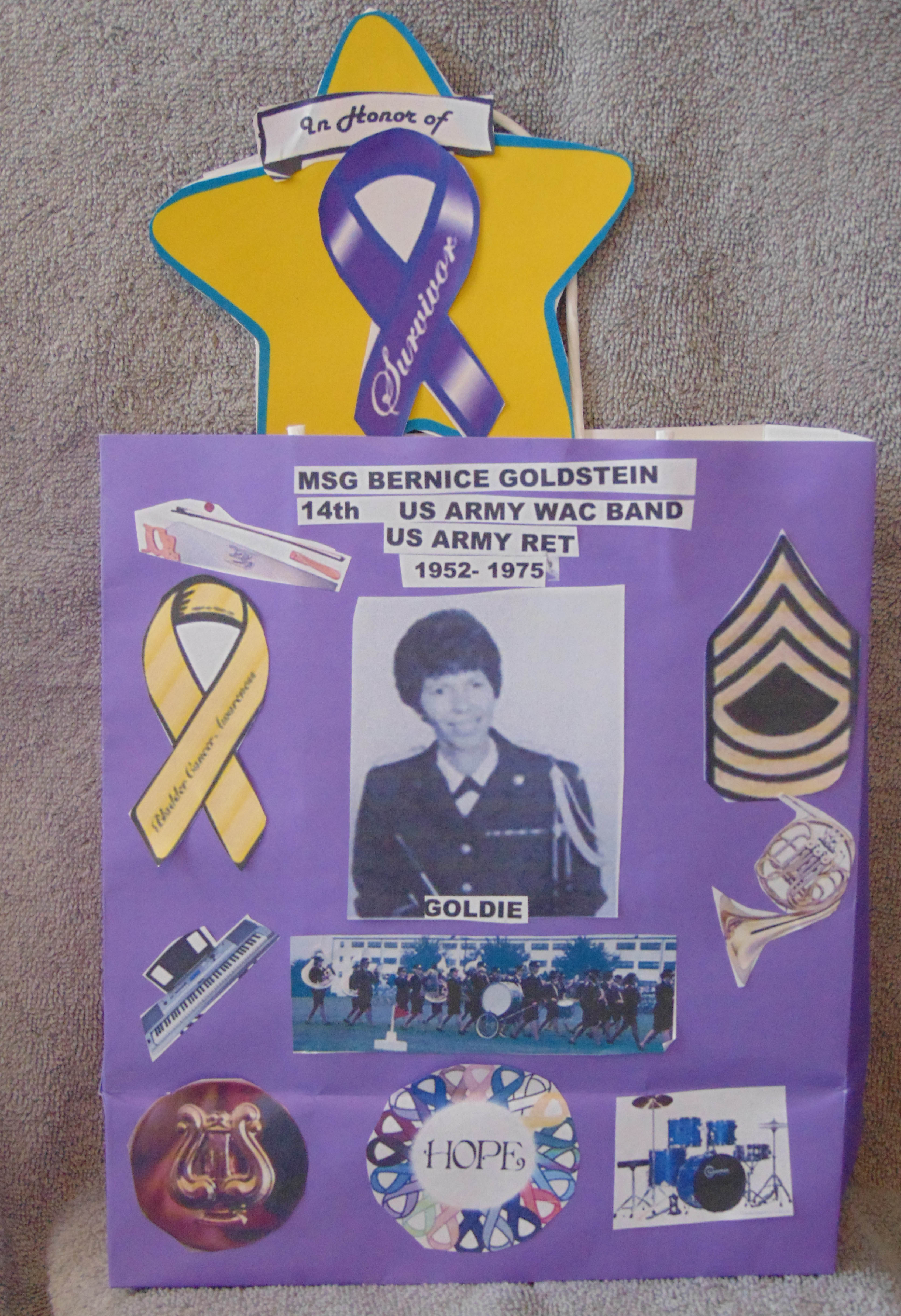 MSG Bernice Rita Goldstein. Retired 14th Women's army corp. She enlisted in 1952 and retired in 1974
The Enlisted Bandleader and the principal conductor of the WAC Band, Master Sergeant Bernice Rita Goldstein, joined the Army in 1952 and when she retired in 1975 became the last Wac to serve her entire career in the WAC Band. Better known to most as Goldie, over the years she has branched out from her original French Horn to every instrument she can put her hands on, including a musical saw she played on concert stage with the WAC band . She currently continues her mission playing keyboard and entertaining the troops in Biloxi, MS at the Armed Forces Soldiers and Sailors Retirement Home.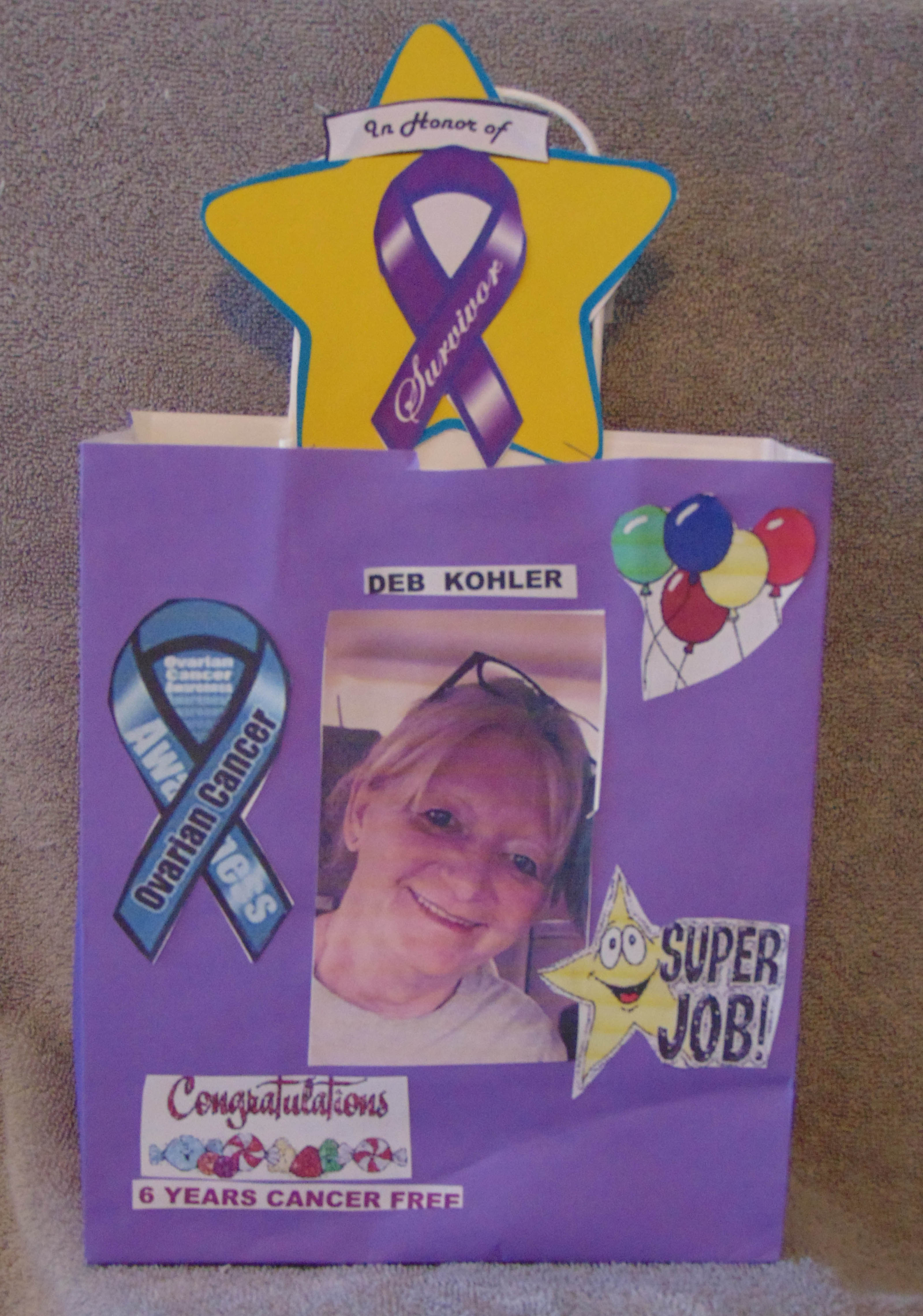 DEB KOLLER
6 years cancer free

My friend and co-worker Deb Kohler, as Lloyd companies is looking out for you, Deb the Guru of supply's always looks out for me.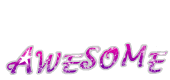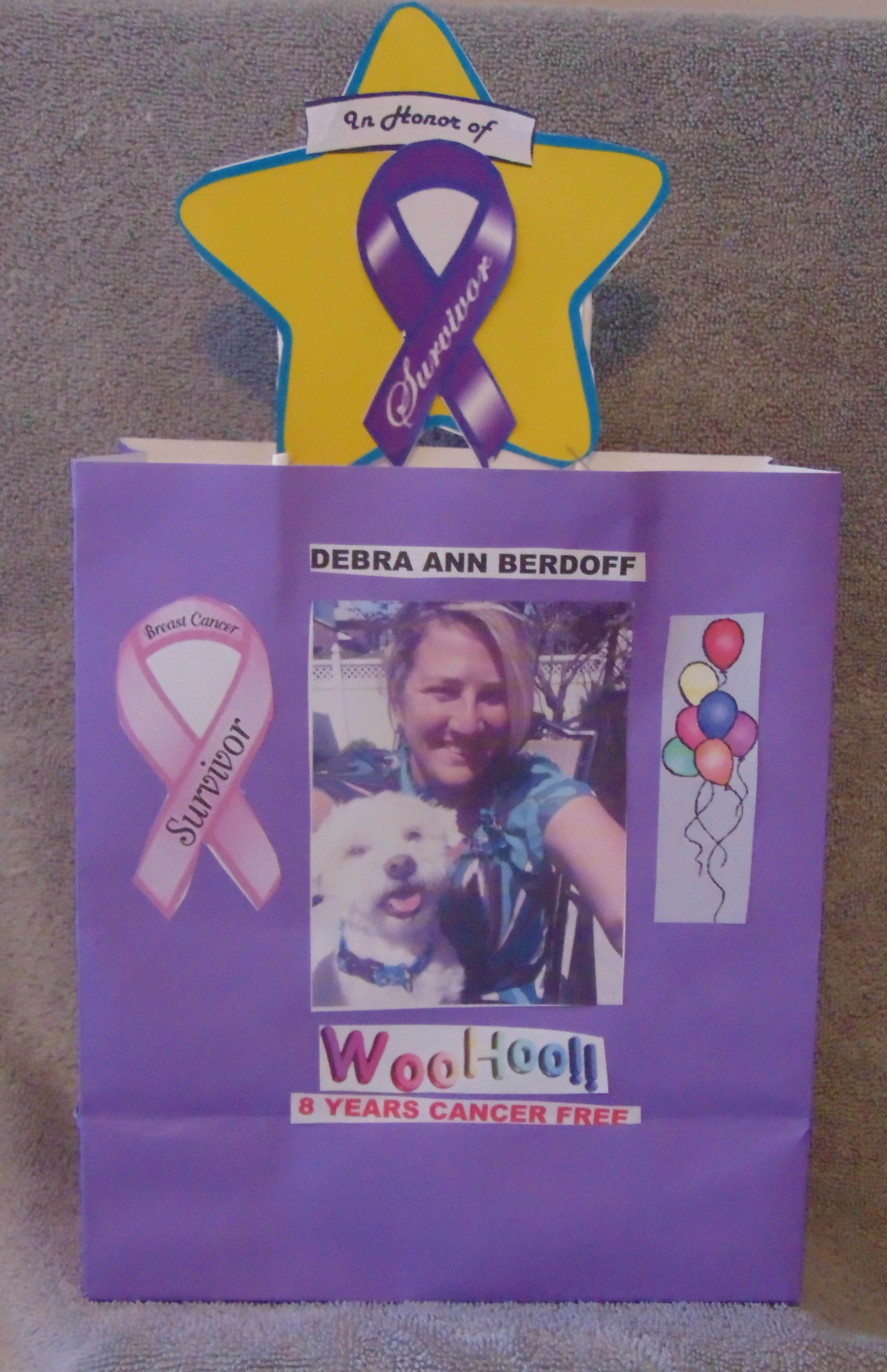 DEBRA ANN BERDOFF
Niece Debbie Berdoff
8 years cancer free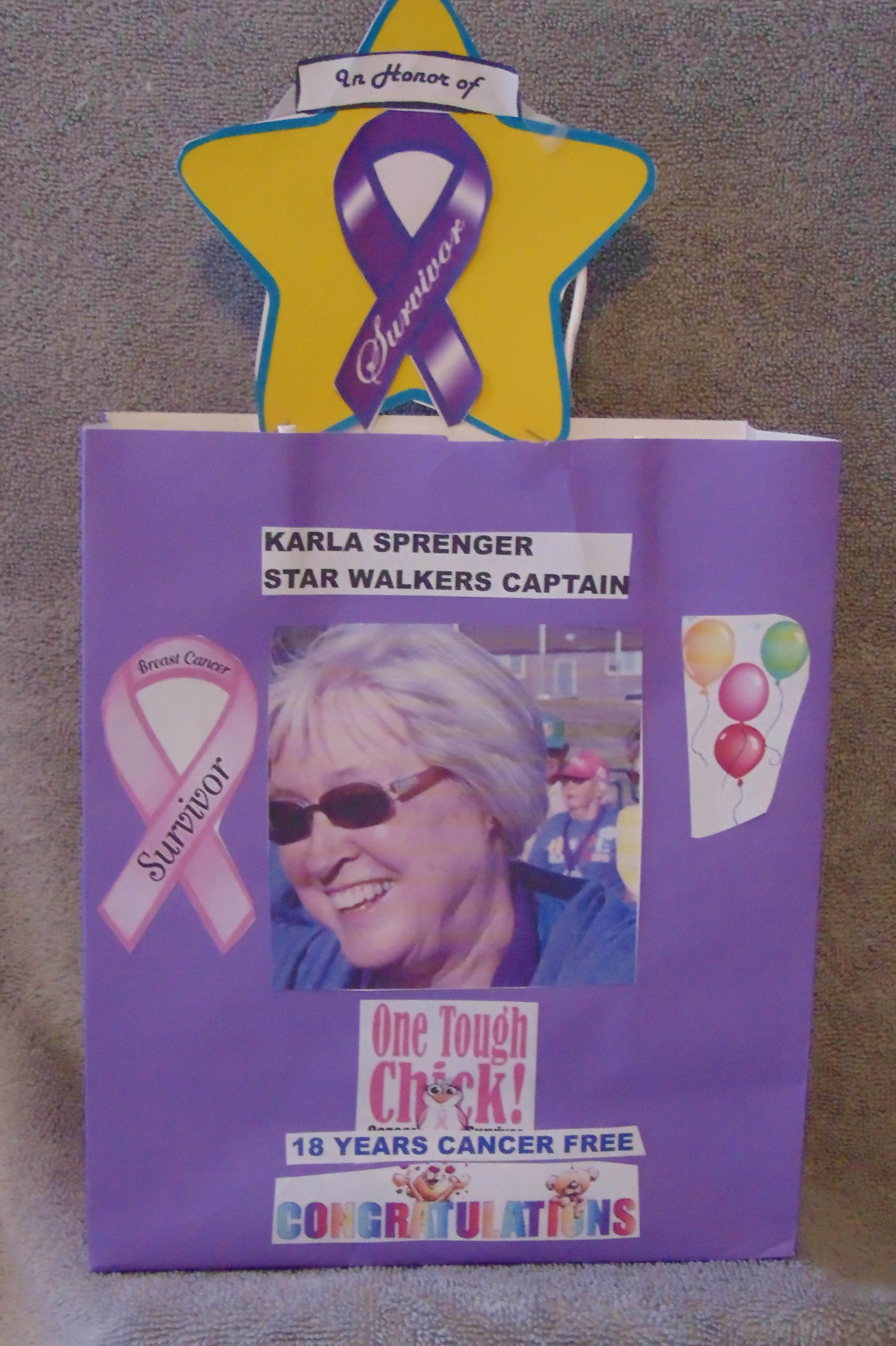 KARLA SPRENGER
Karla Sprenger
OUR STAR WALKERS TEAM CAPTAIN AND FRIEND
18 YEARS CANCER FREE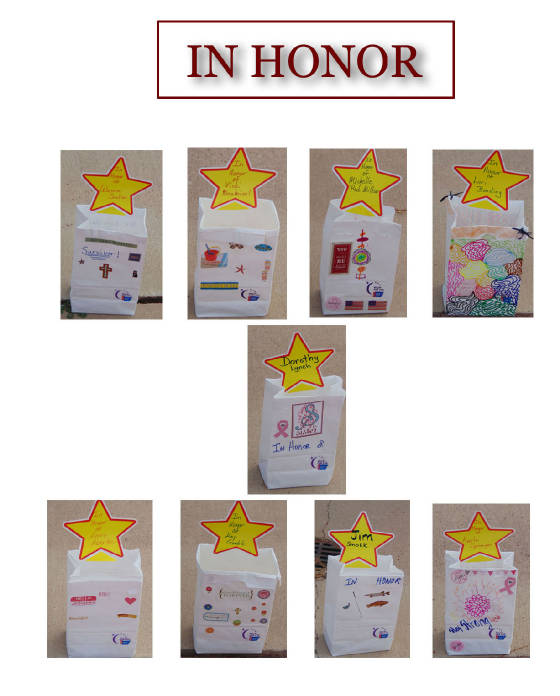 KARLA SPRENGER- WARREN SOULIER-VICKIE NEUHEISEL- DOROTHY LYNCH- KERRY ABERLE- JIM SMOLIK- LORI BOEDING- KAY GAMBLE
**********************************************************************************************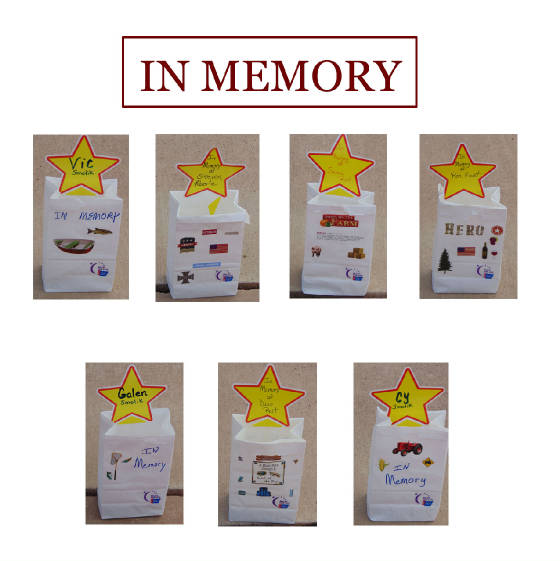 DAVID REIT- STEVEN ABERLE- CLARENCE CY SMOLIK- VIC SMOLIK- RON FAUST- GALLEN SMOLIK- SANNA RIST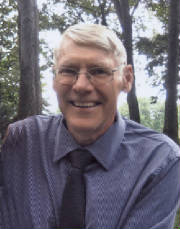 GALEN SMOLIK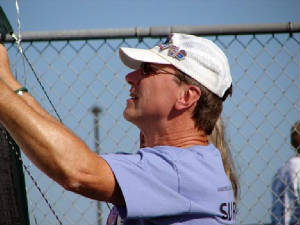 RON FAUST
IN MEMORY OF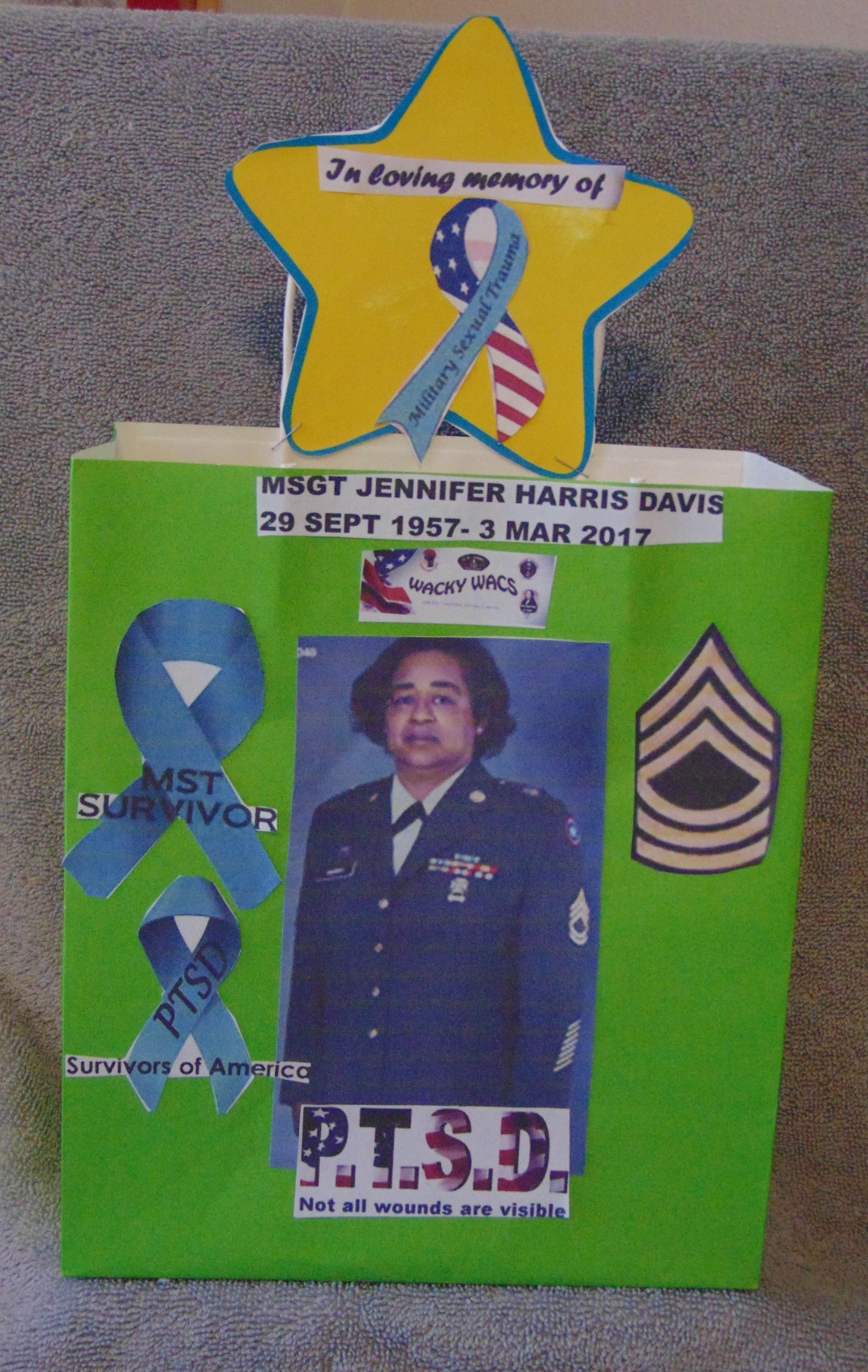 JENNIFER HARRIS DAVIS

Jennifer Harris Davis
My friend and founder of the women's army corps group WACKY WACS
Jennifer was born in Lake Charles. Louisanna, She is of the Ishak and Coushatta heritage. She attended Cooper High School, Abilene Texas and Kubasaki High school, Okinawa Japan. She also attended George Town University, class of 1991 and the Catholic University of America, City Colleges of Chicago and The university Of Maryland, College Park, and college of southern Laplata MD. She was an Air force brat, moving around a lot.
She enlisted in the US Army 1978, serving 13 years active duty before taking an early discharge in 1992. In the mid 1980's she was assigned to the Pentagon in Washington DC, as a legal clerk and later assigned overseas to SHAPE Belgium. She graduated from Advanced Individual Training "AIT" from Ft Benjamin Harrison Ind and would had gone to Berlin Germany, change of orders sent her to the DC area and then the SHAPE Belgium in Jun 1982.
She was hired by the US Coast Guard in 1992 as a administrative Assistant. because of her experiences with various computer systems,it helped her land the job.
After a few years, she left the Admin field and went to the computer division, performing various computer related functions. She was later assigned to the National Pollution Fund Center "NPFC" Finance Division and was responsible for tracking incoming collections, and run various reports from their date base.
She continued her military career in US Army Reserve. Complications from injuries sustained during her service had caught up with her and she retired having had served 30 years. She was 100 % disabled veteran and a military sexual trauma survivor. MST
In 2014, Jen created the Women's Army Corp group"WACKY WACS" on face book, where anybody could talk about any thing and not be judged or criticized. She has helped many of our women veteran members get help with the VA and get compensation and care they deserved.
Jennifer is survived by her husband Michael Davis and her two wonderful daughters whom she loved : Courtney Capobell Williams and Cammy Harris ZembiK and her grand kids, and her cat Lucy Bean.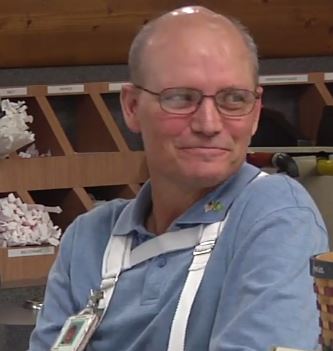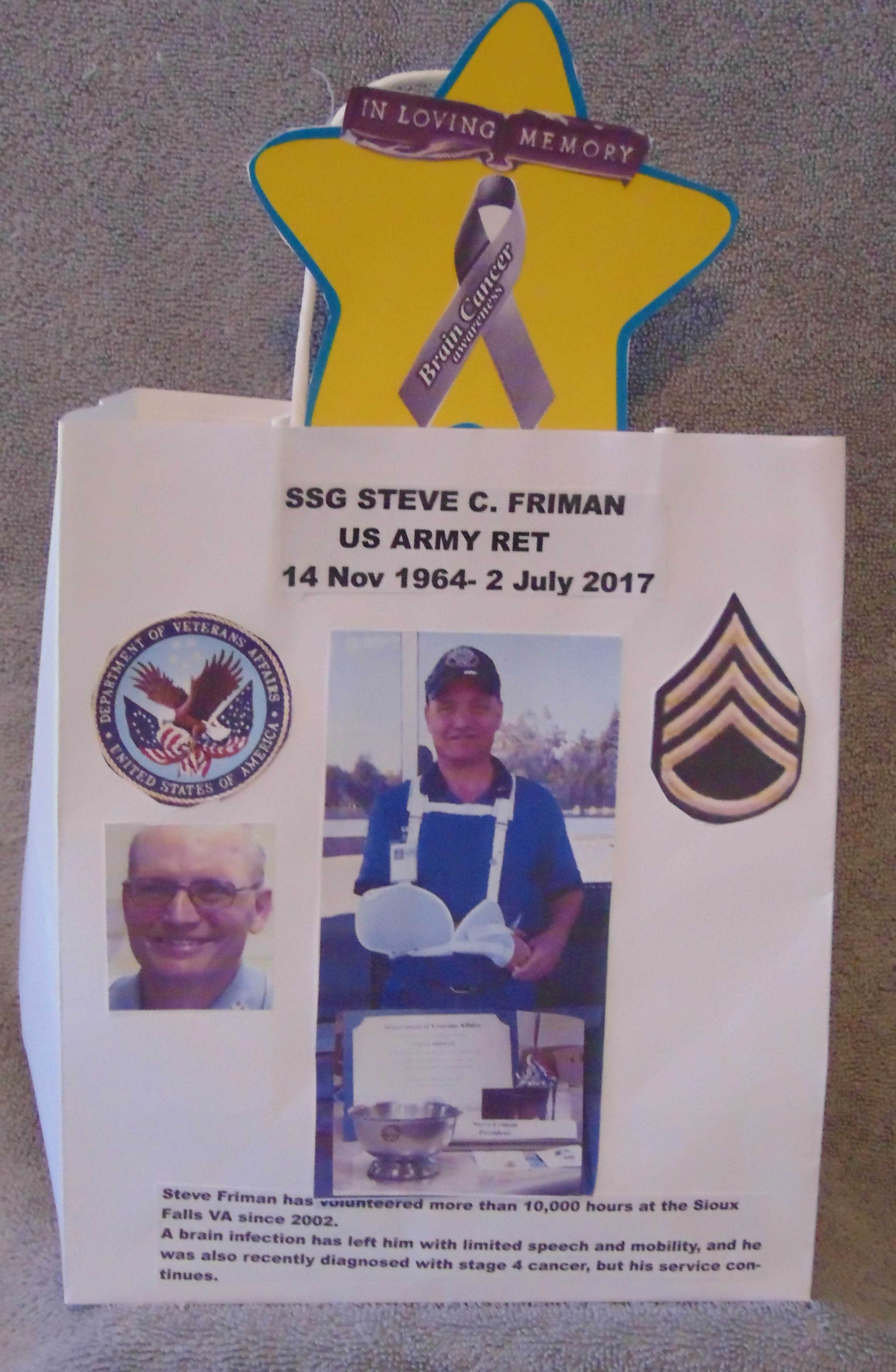 STEVE FRIMAN
My friend Steve, son of Eldon and Betty Friman passed away 2 July 2017 at the age of 52. He had been in home care hospice for some time. Steve is a army veteran. A bad inoculation shortened Steves army career in his 30's. It made him sick and caused a brain infection turning into brain cancer. He had limited use of his leg and arm and speech.
Steve was a volunteer at the VA medical center in Sioux Falls SD and had received an award for many hours spent volunteering. I knew of Steve through a news interview. After learning of his stage 4 cancer, I thought of what better way to thank him than a QUILT OF HONOR. I contacted my friend, a retired Army veteran from the 14th Women's Army Band, Ft McClellan Al. Gale Belmont is the founder of the Quilts of honor and she made sure Steve received his quilt.
I had hope this would be presented to Steve at the VA, his health kept him from that. His sister Wendy said Steve was proud to get this gift. I had the honor of meeting Steve at his home several weeks ago. What a wonderful guy he was, I wish we had met on better terms.
I commend his sister Wendy for the care she gave her brother. We talked about his career in the army, she saved all of his awards in a book.
Steve will be missed by his children, sisters and brothers. Thank you Steve for your service. I will be thinking of you Steve at RELAY FOR LIFE this july.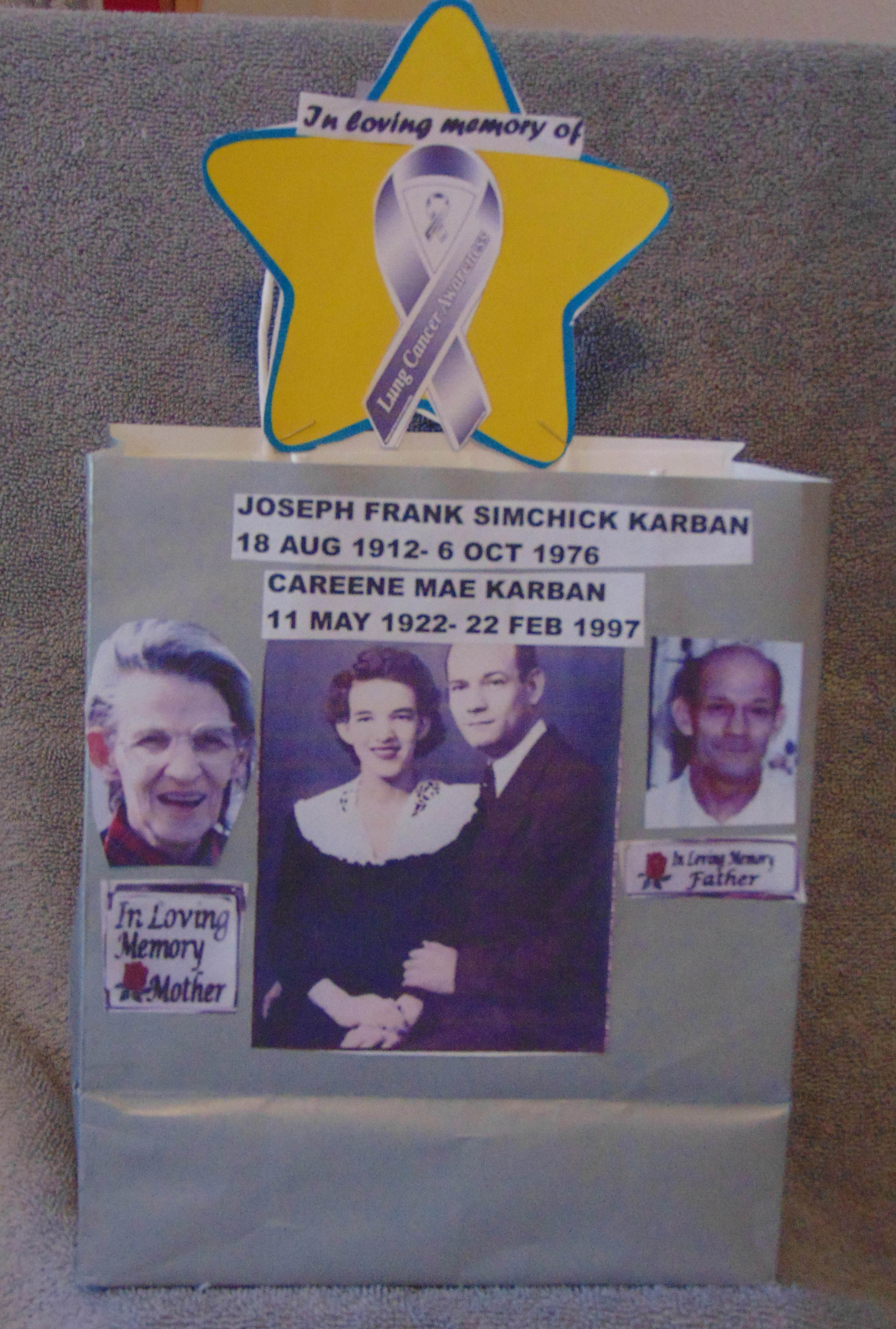 JOE AND CAREEN KARBAN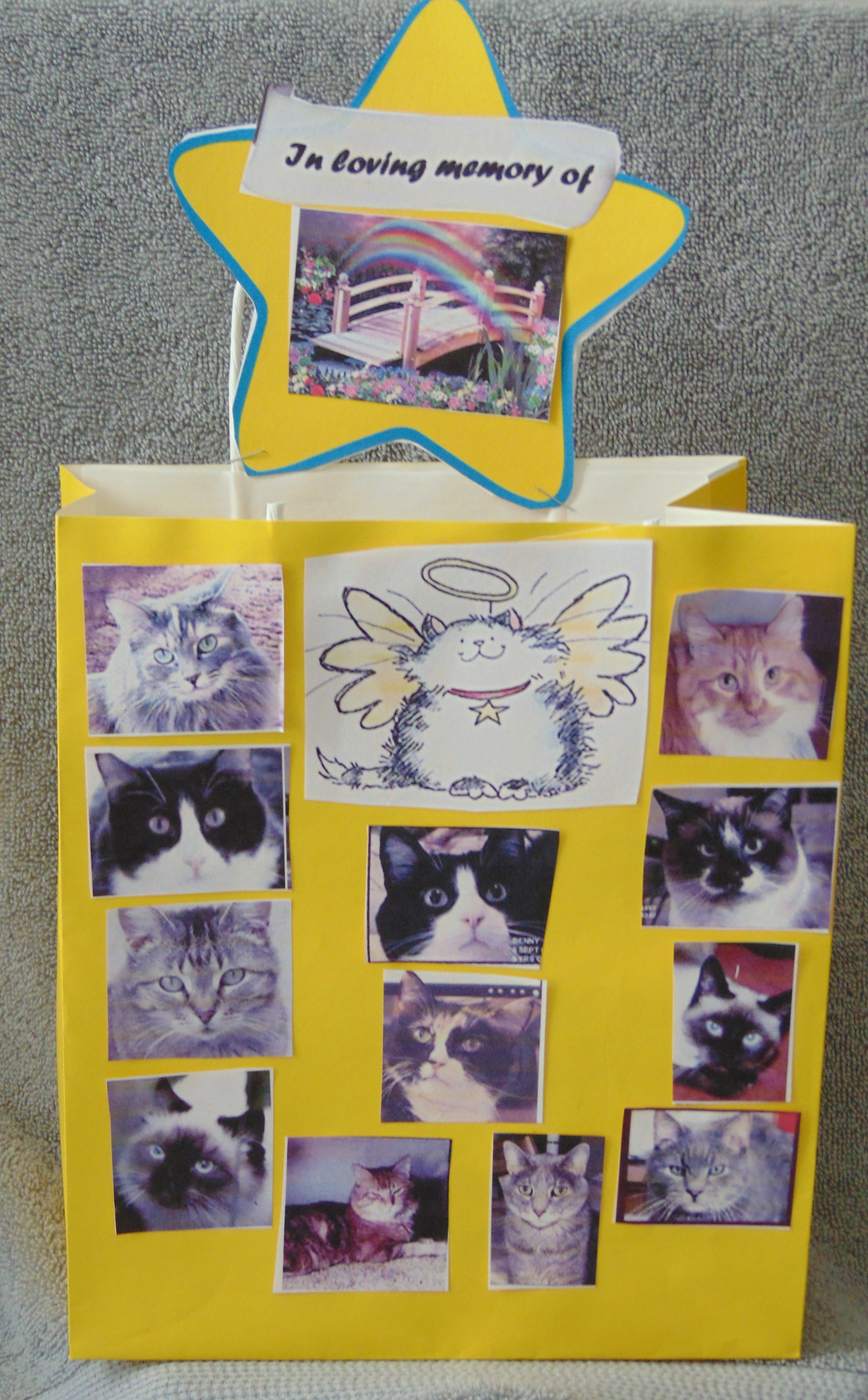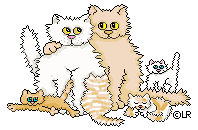 SMOOGE- JESSIE JAMES- LENA-COCO-BENNY-
PURRKY LEE- CHARLIE- RIFF RAFF-CHARLIE-SASSY MAE-BETTY BOOP-WHEEZER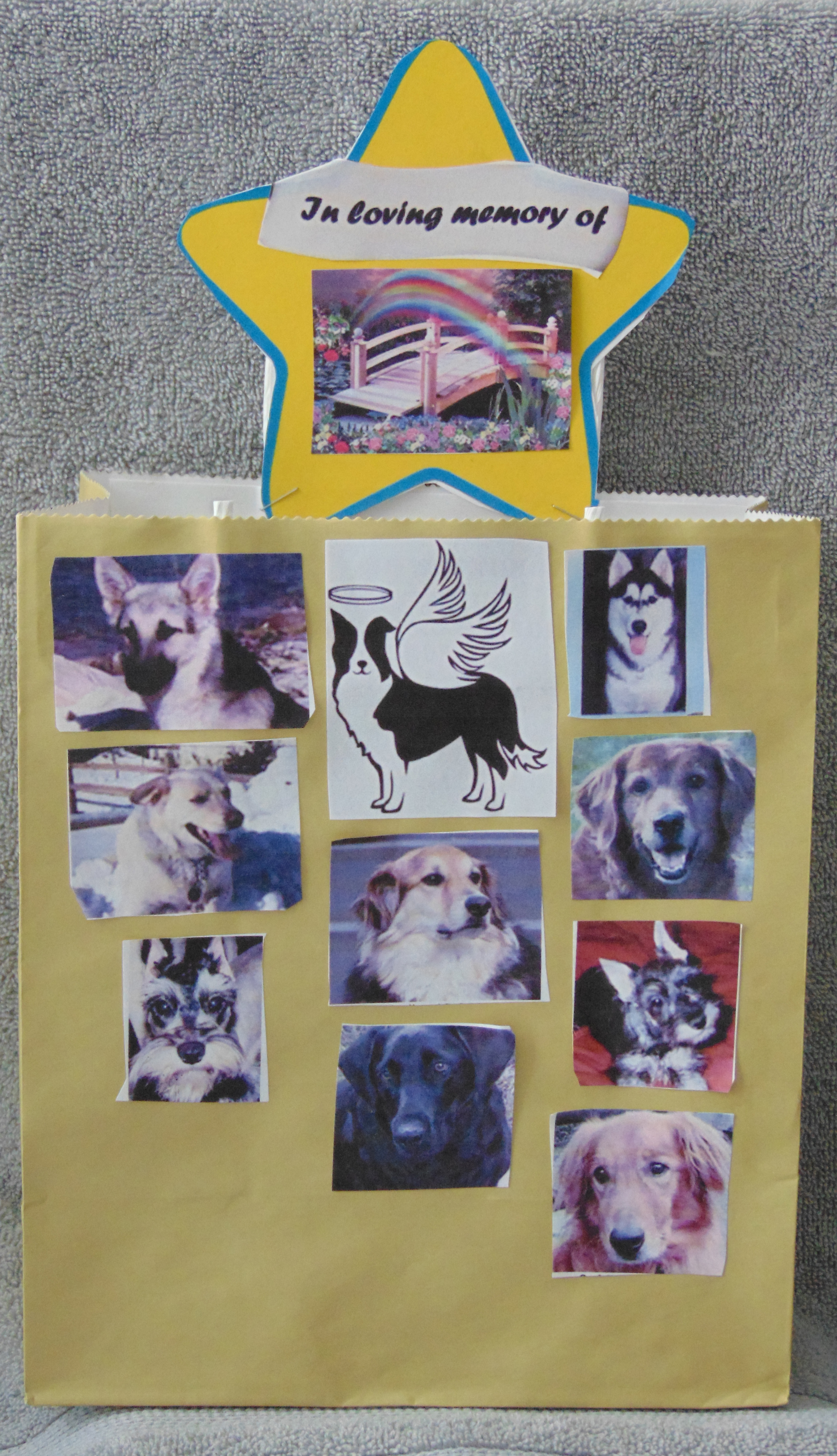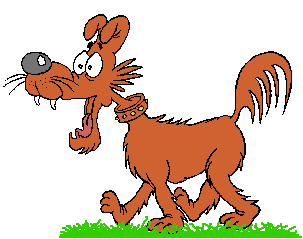 MANDY- MILLIE- SCHULTZ- SHELPY- TORRIE- NIKI- STELLA- JULES- MUNSON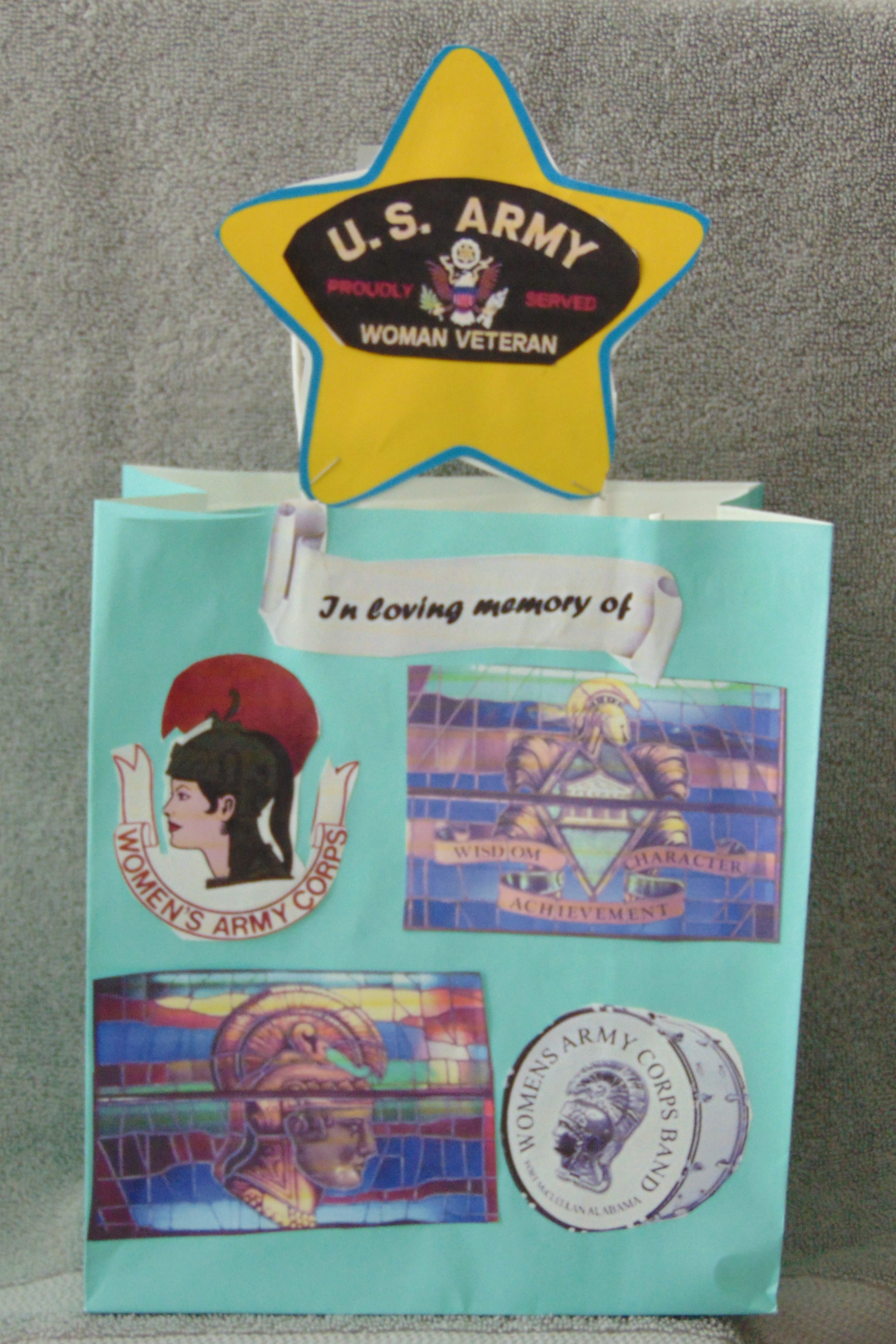 SERVICE TOGETHER- SISTERS FOREVER
***********************************************************************************************
GUEST SPEAKERS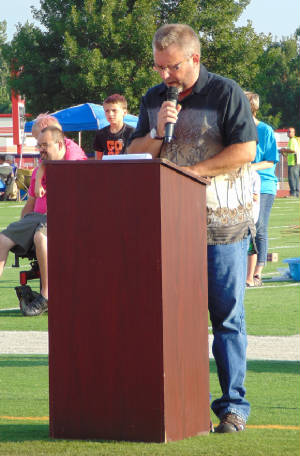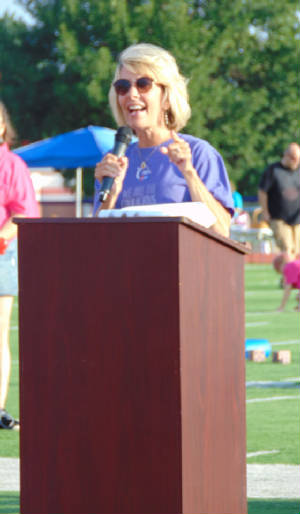 ***********************************************************************************************
SIOUX FALLS POLICE DEPT HONOR GUARD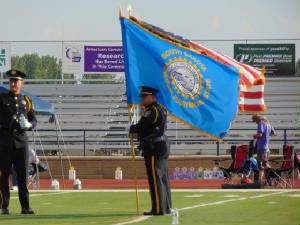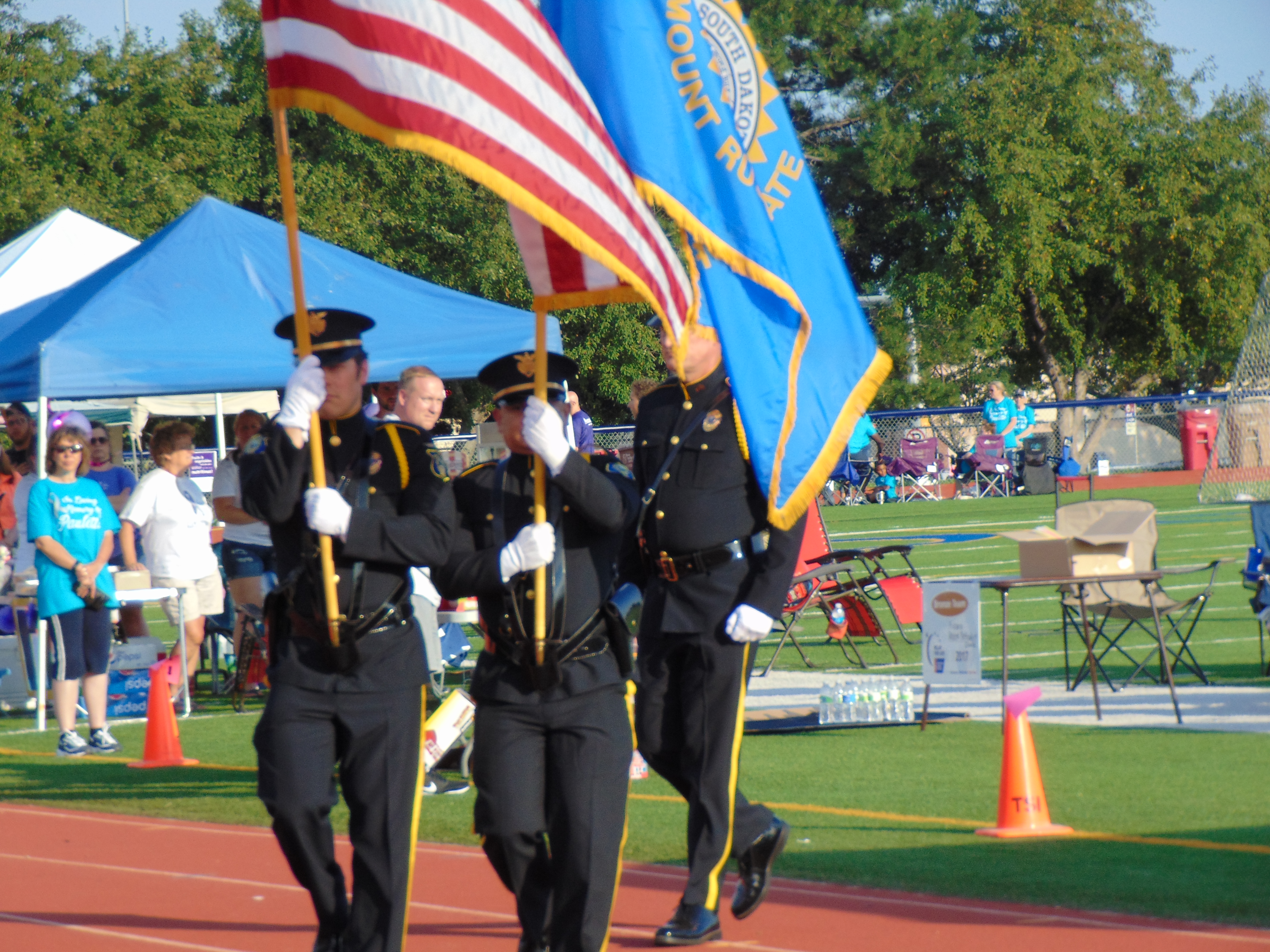 *********************************************************************************************
SURVIVORS LAP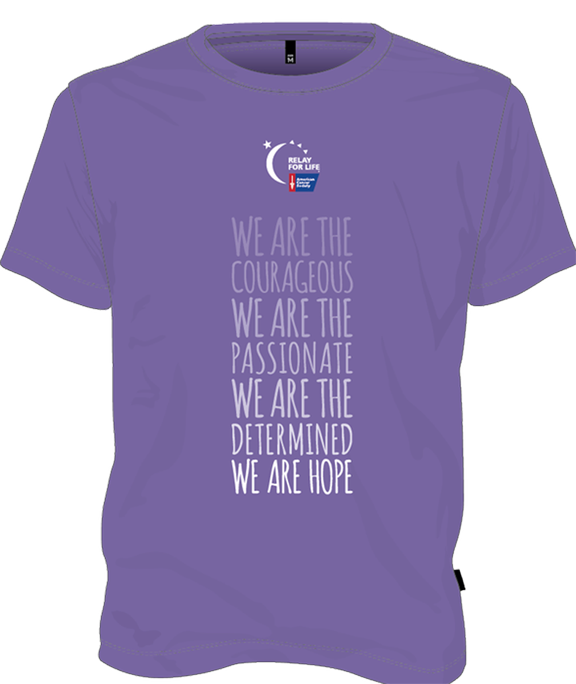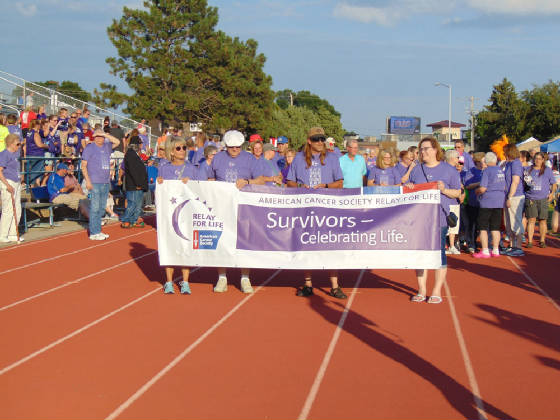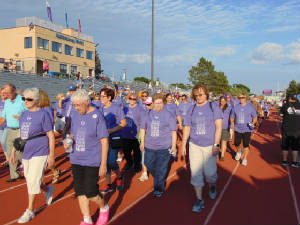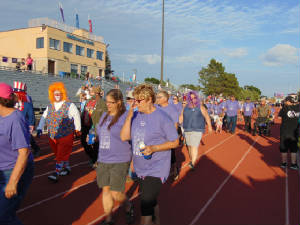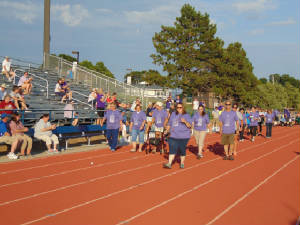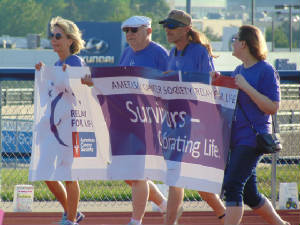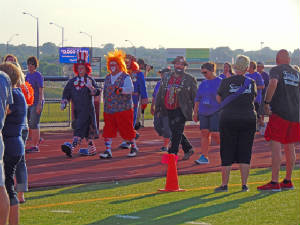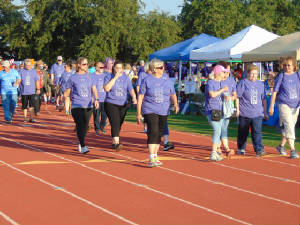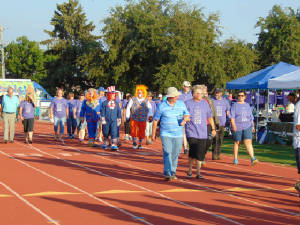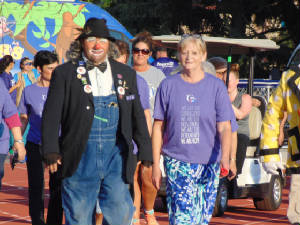 DEB KOHLER AND FRIEND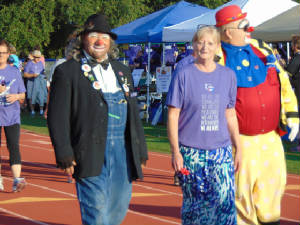 RELAY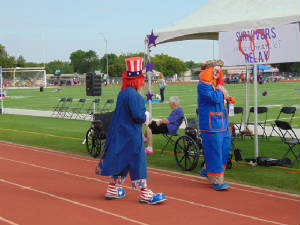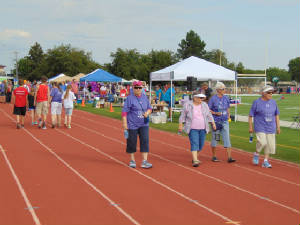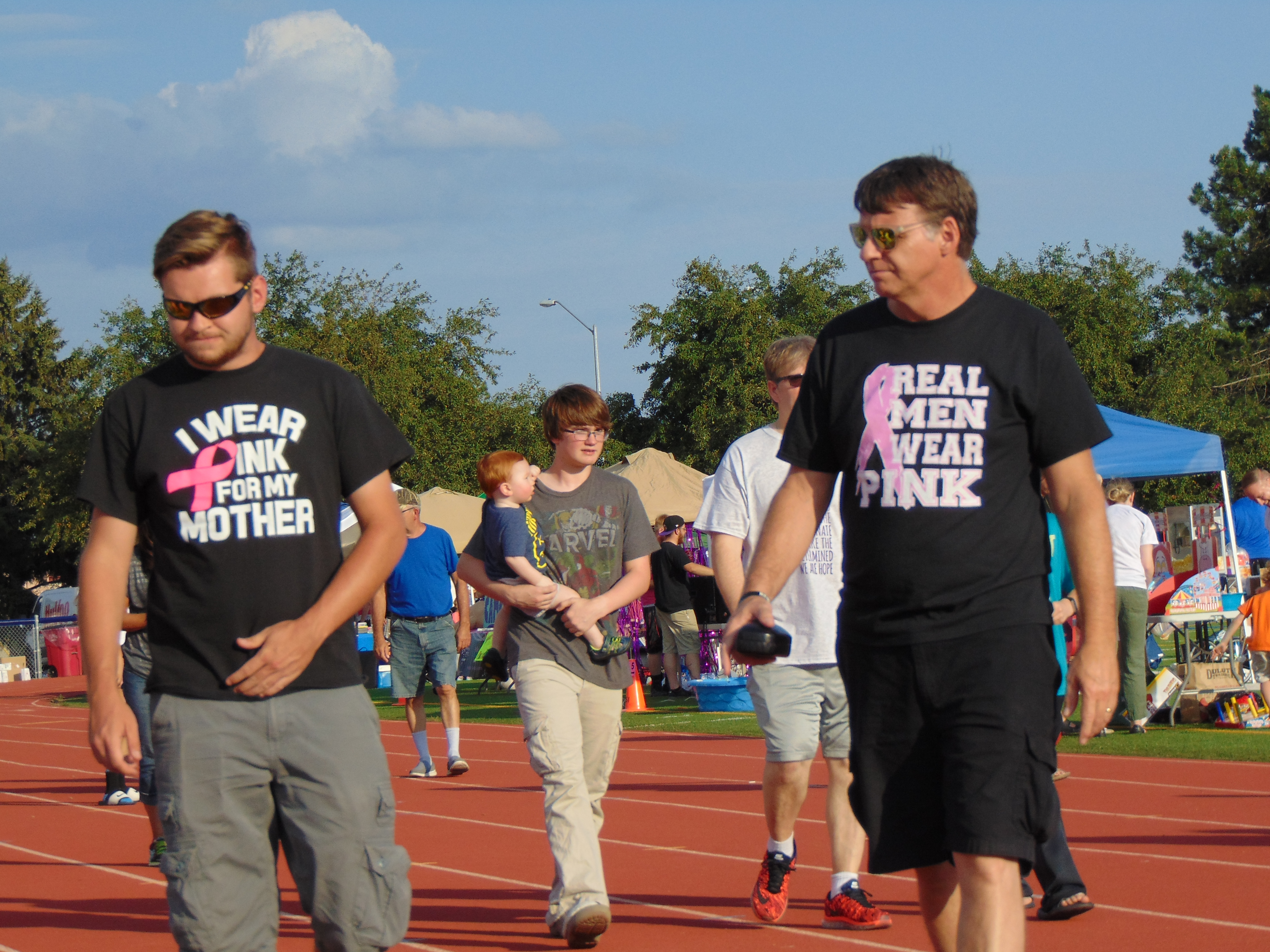 DEB AND SARA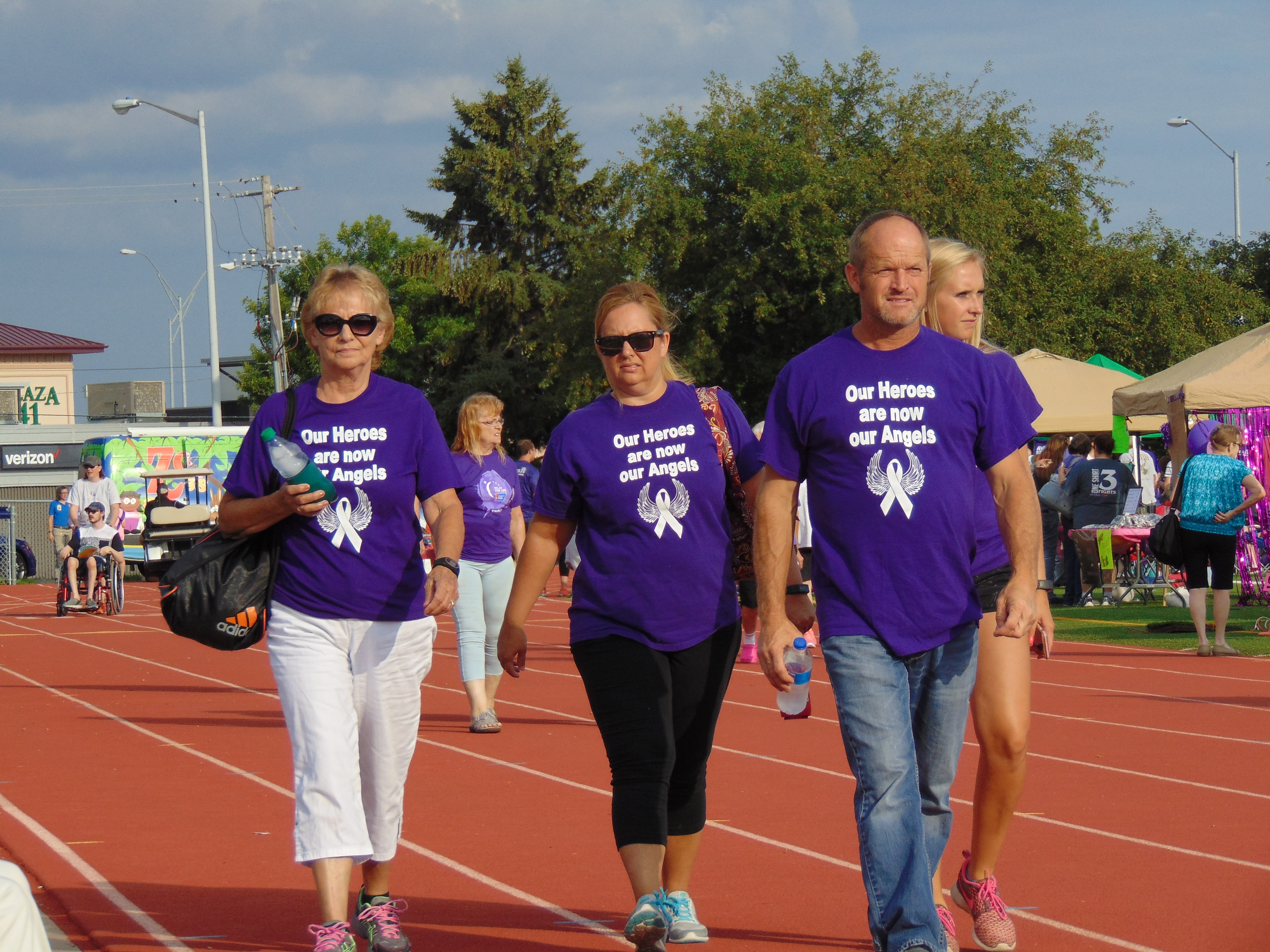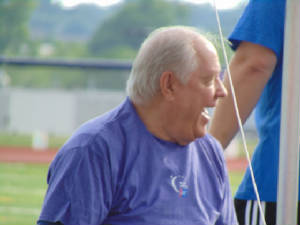 AL THOMAS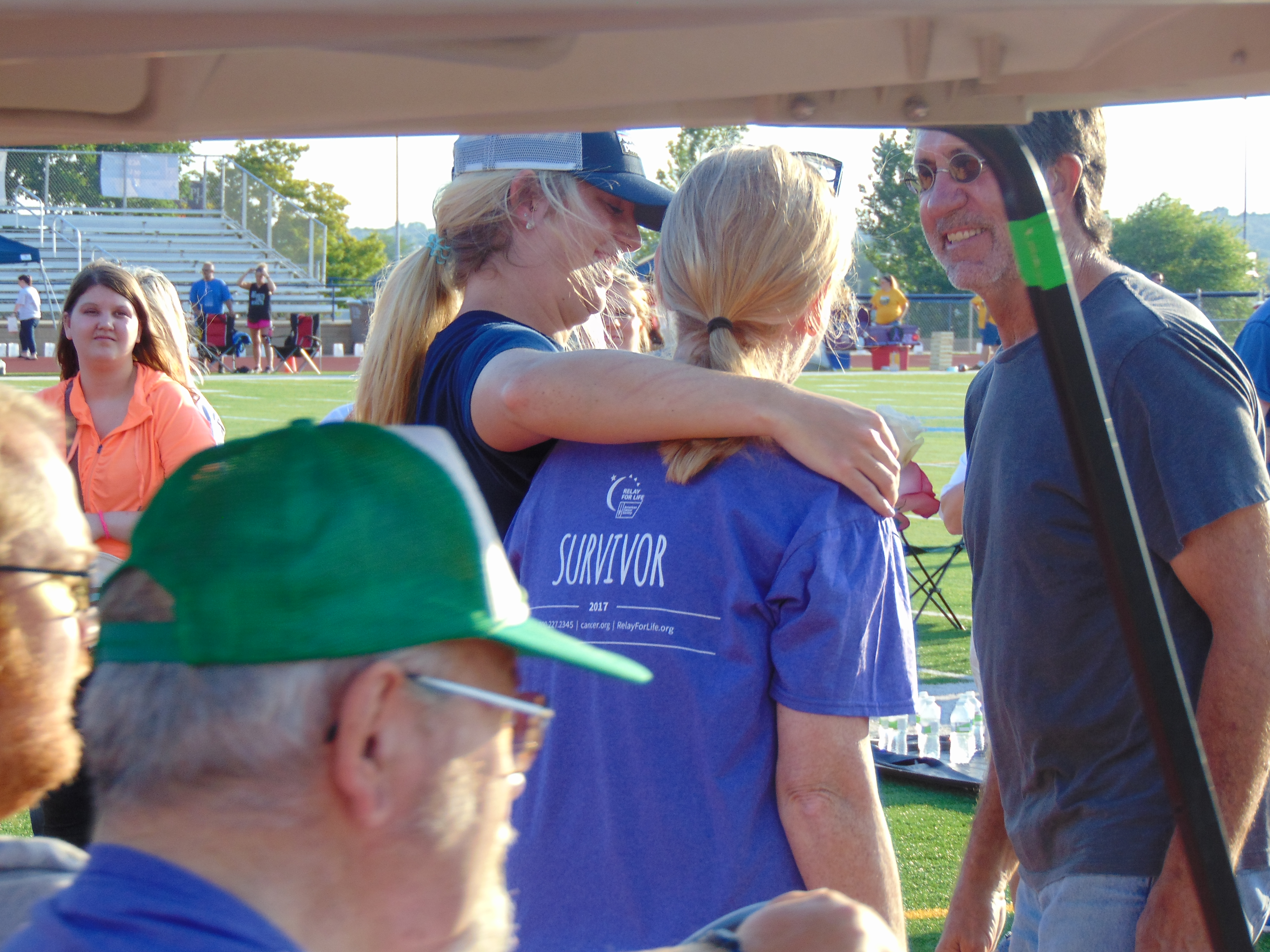 DEB-SARA AND FRANK KOHLER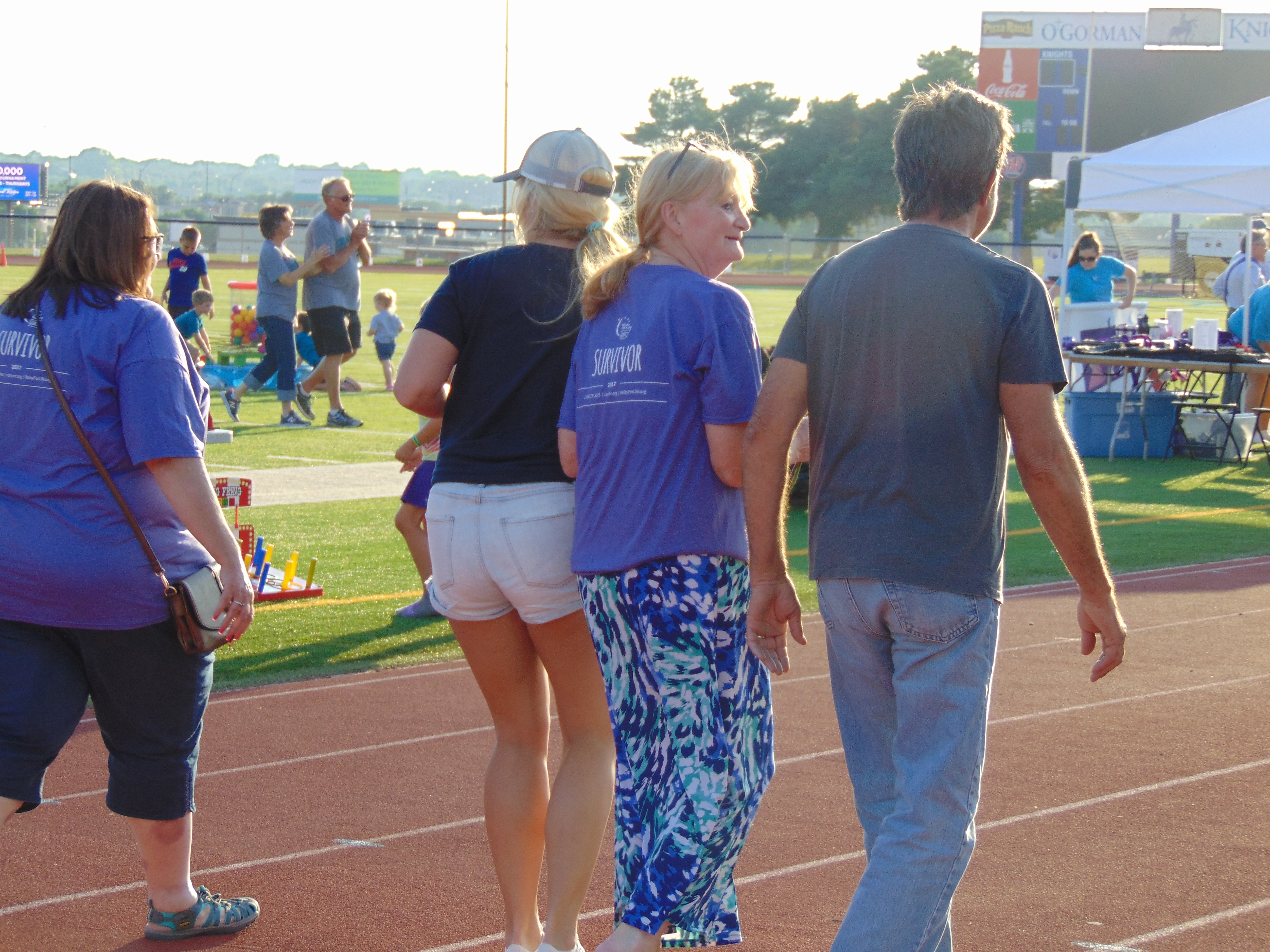 THE KOHLERS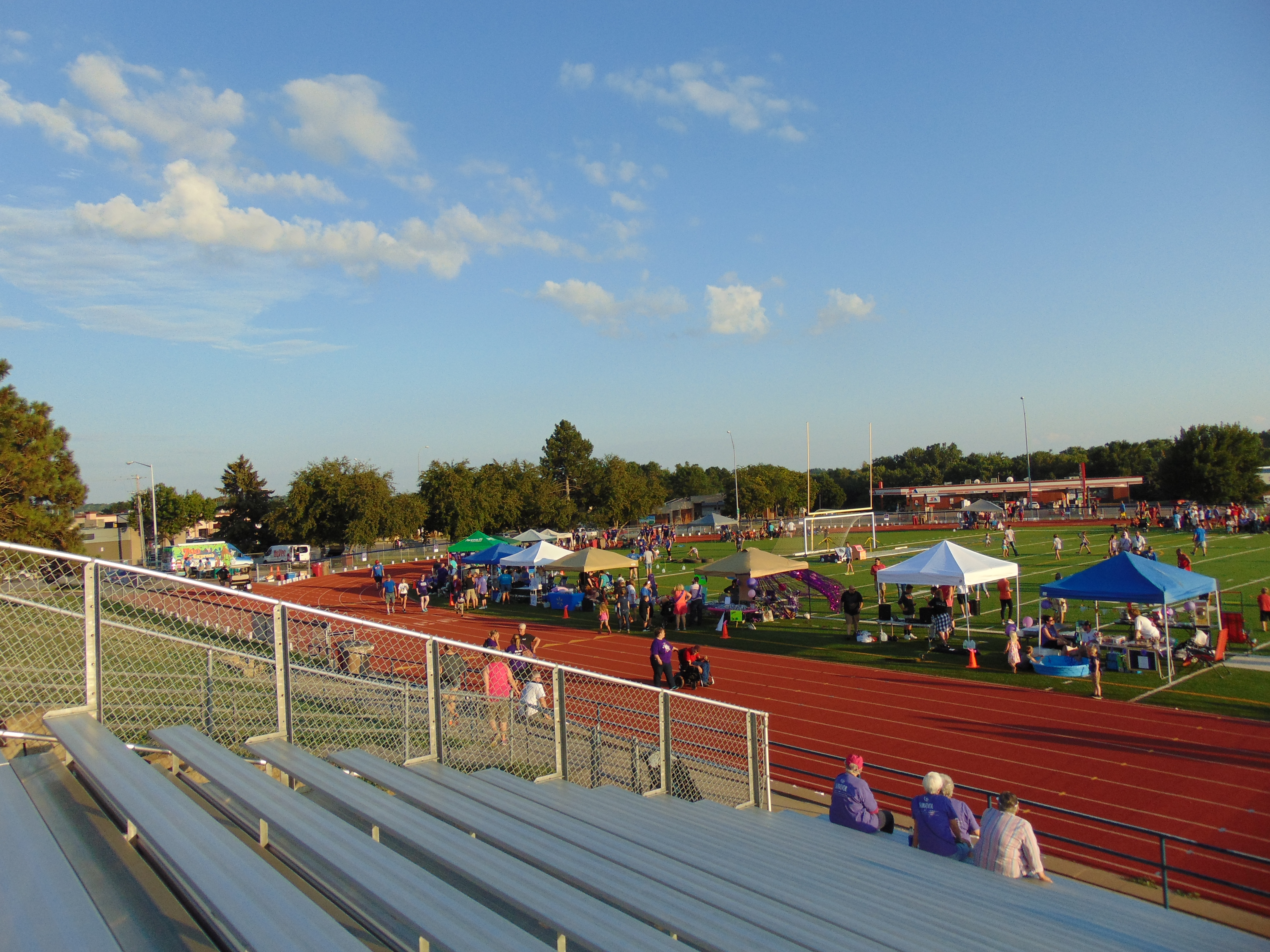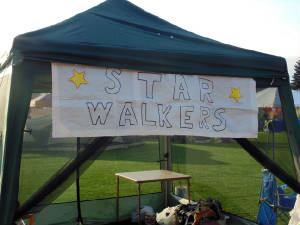 TEAM STAR WALKERS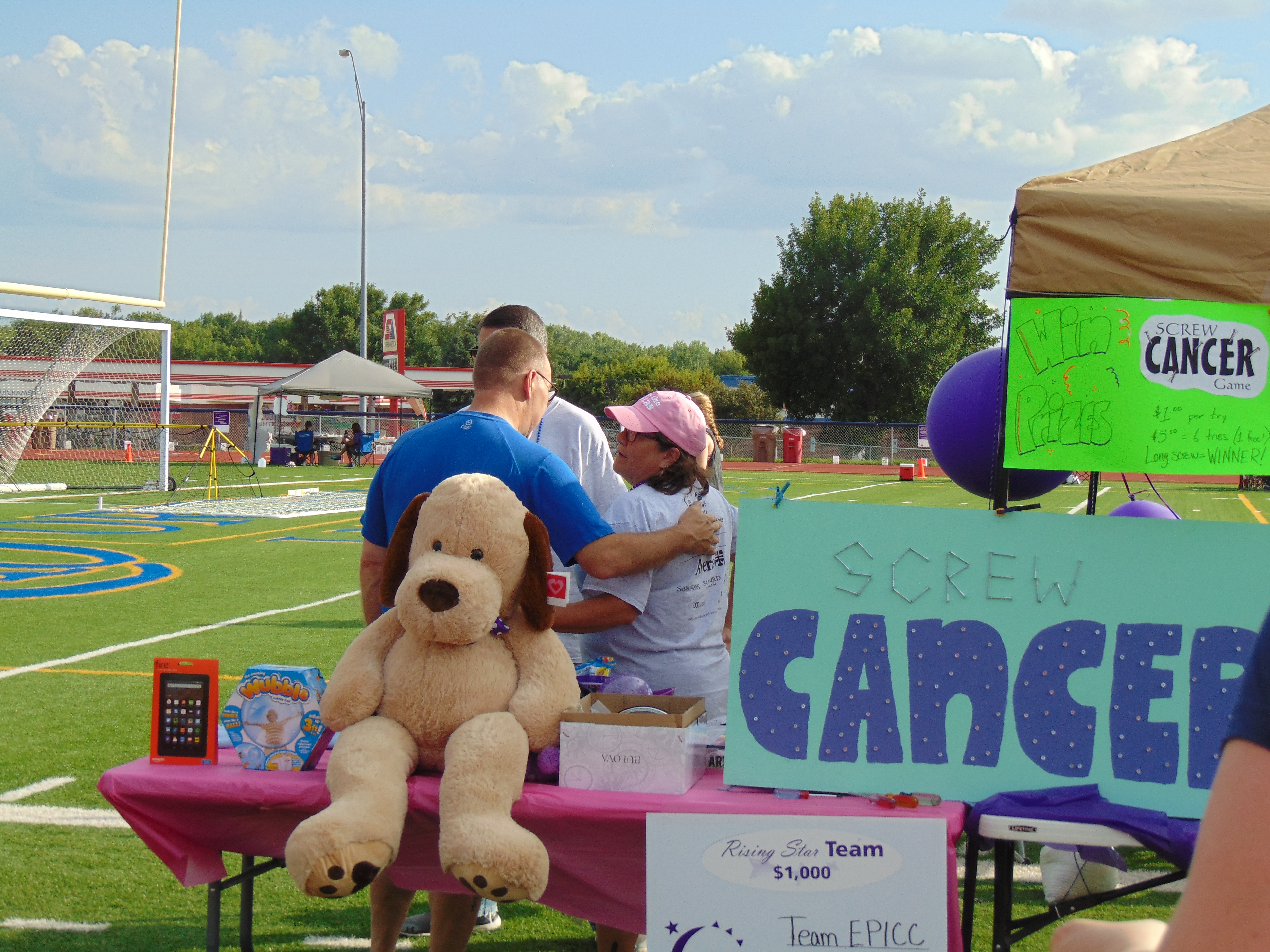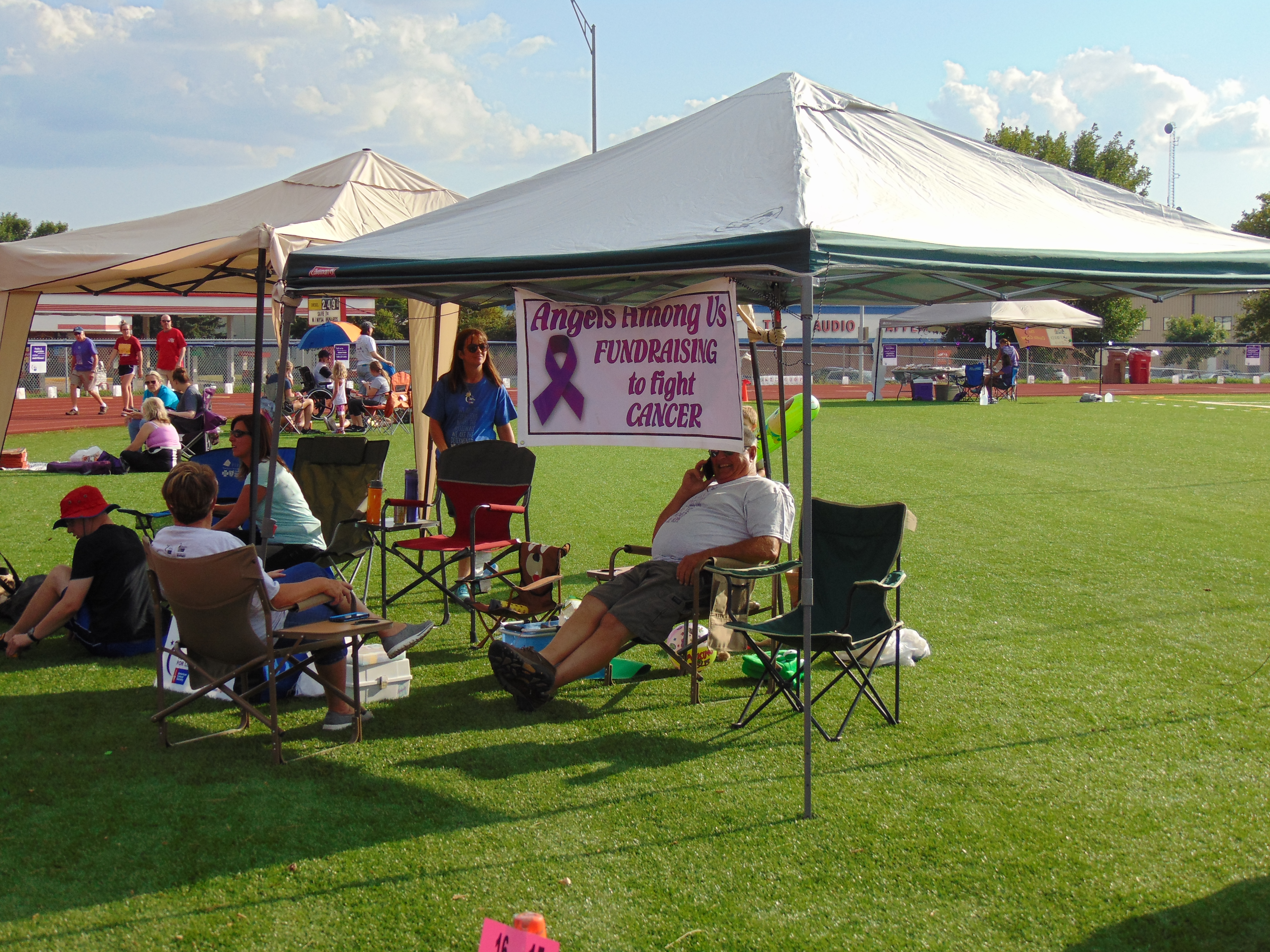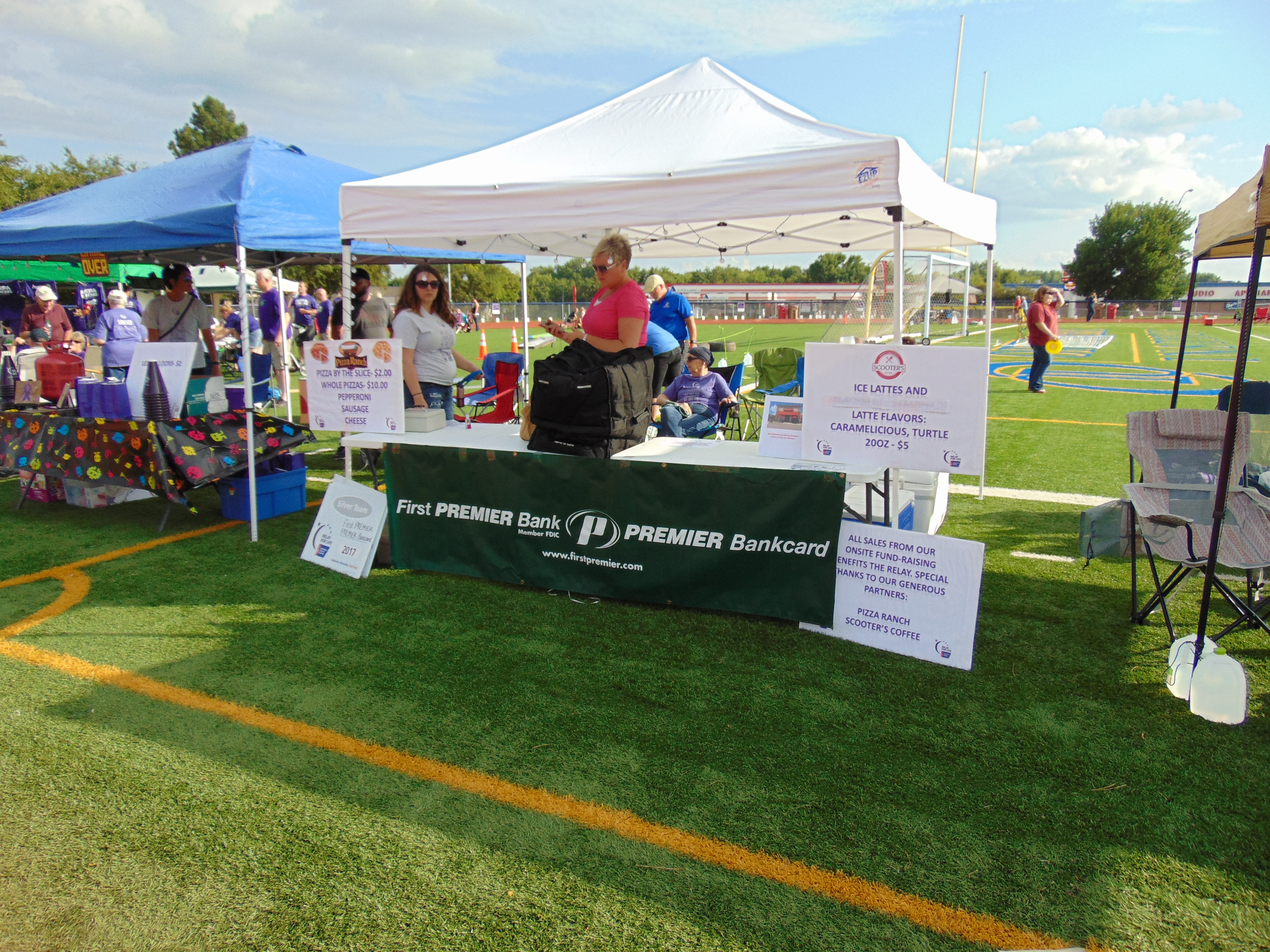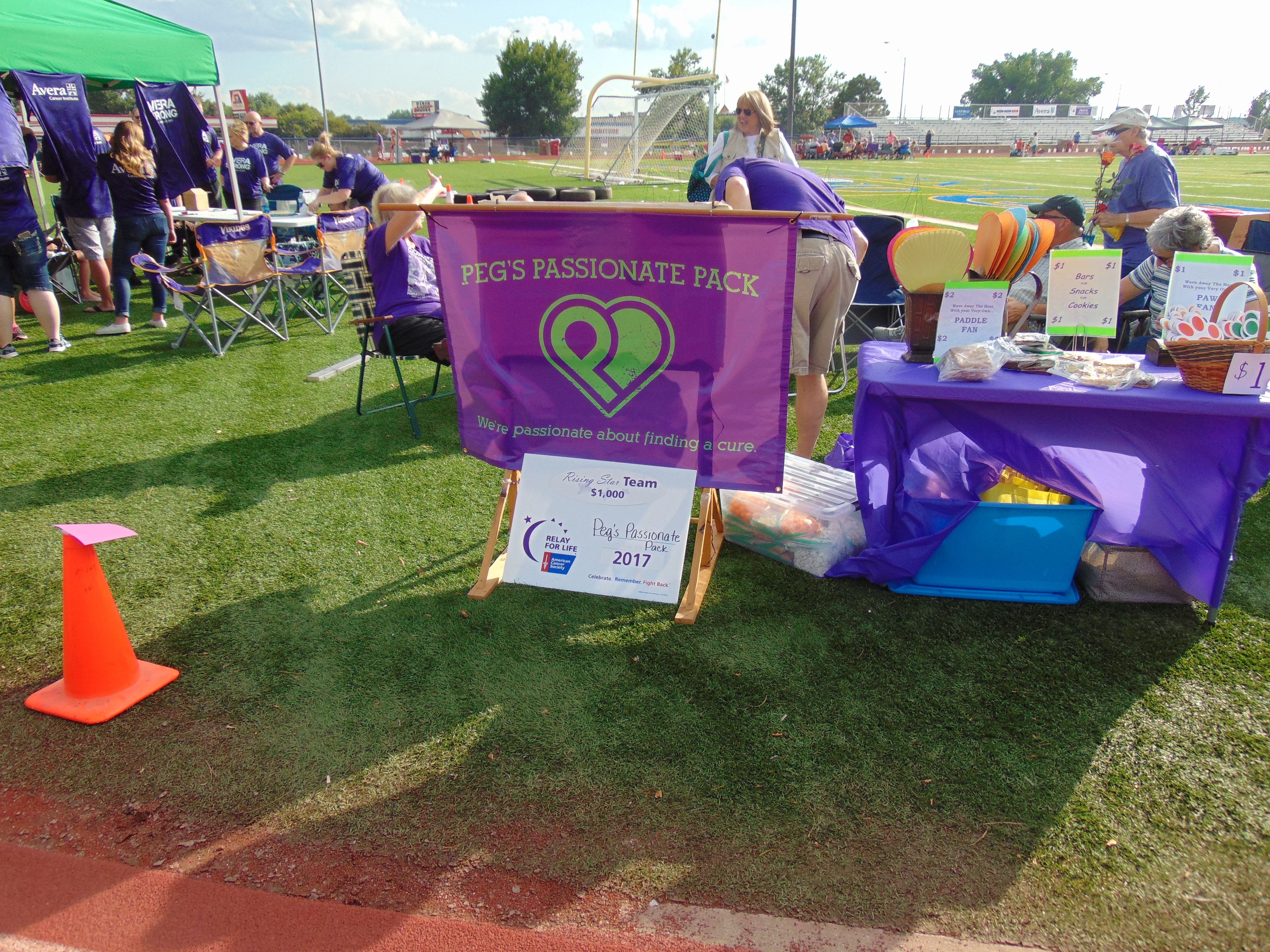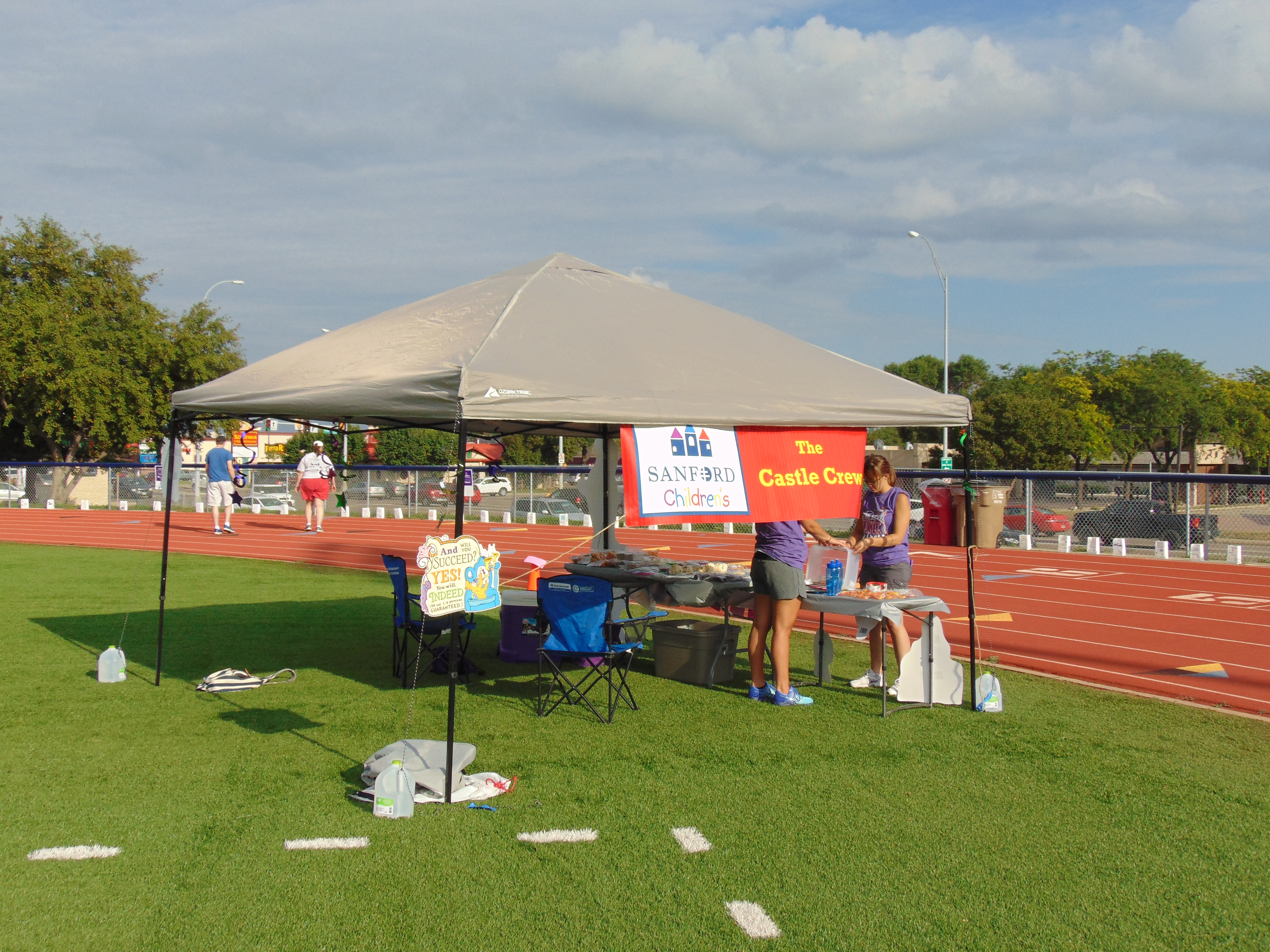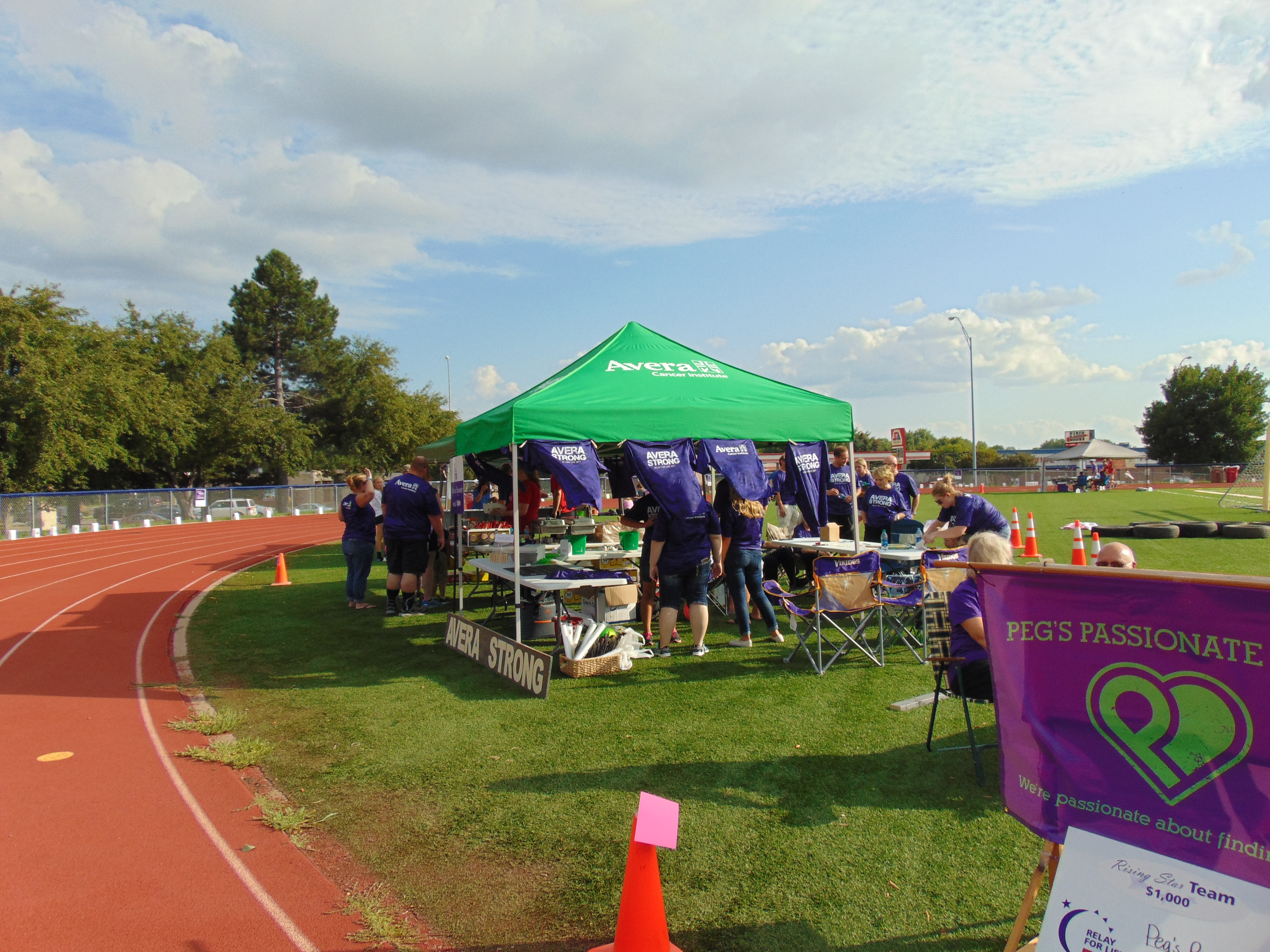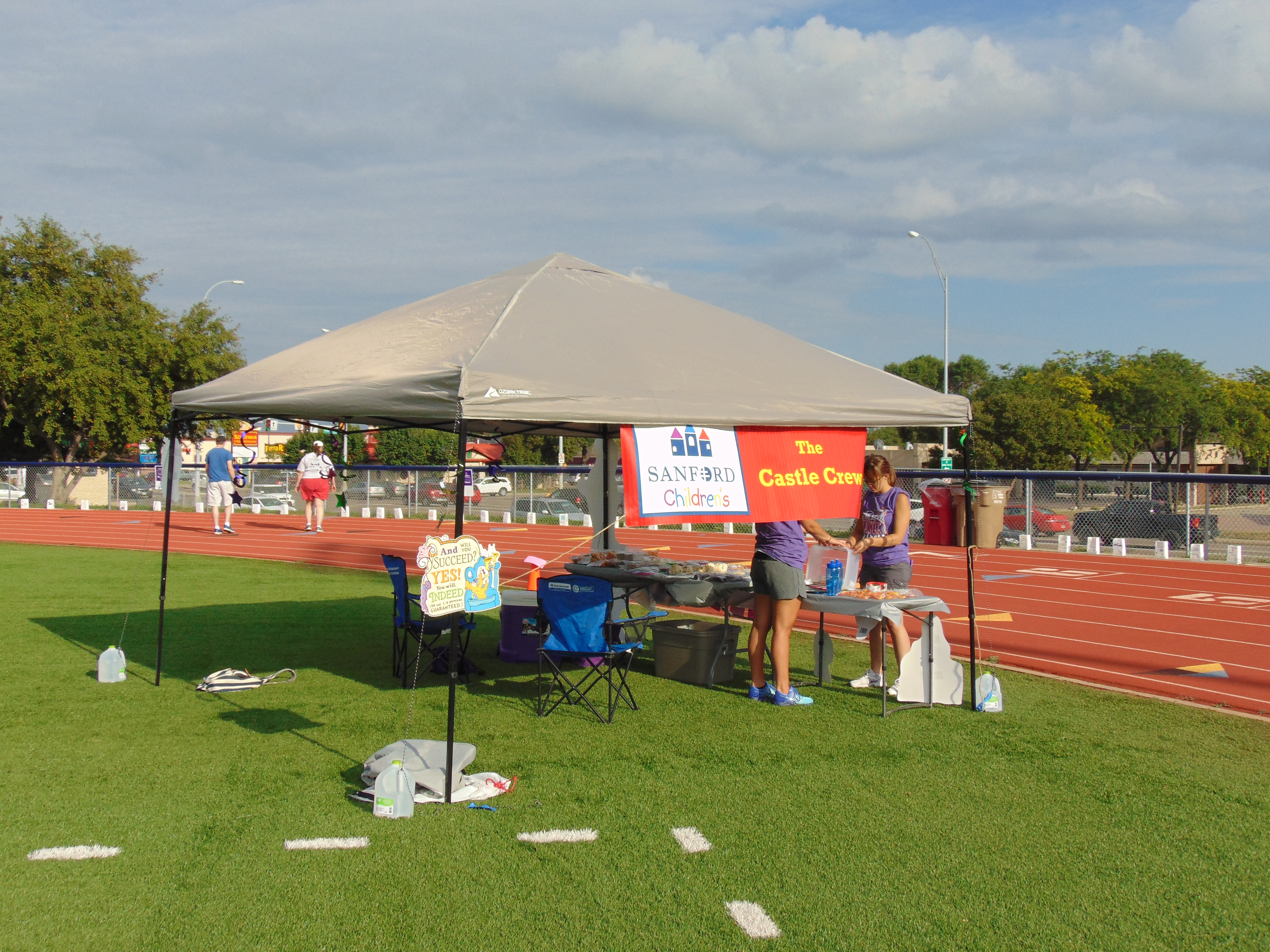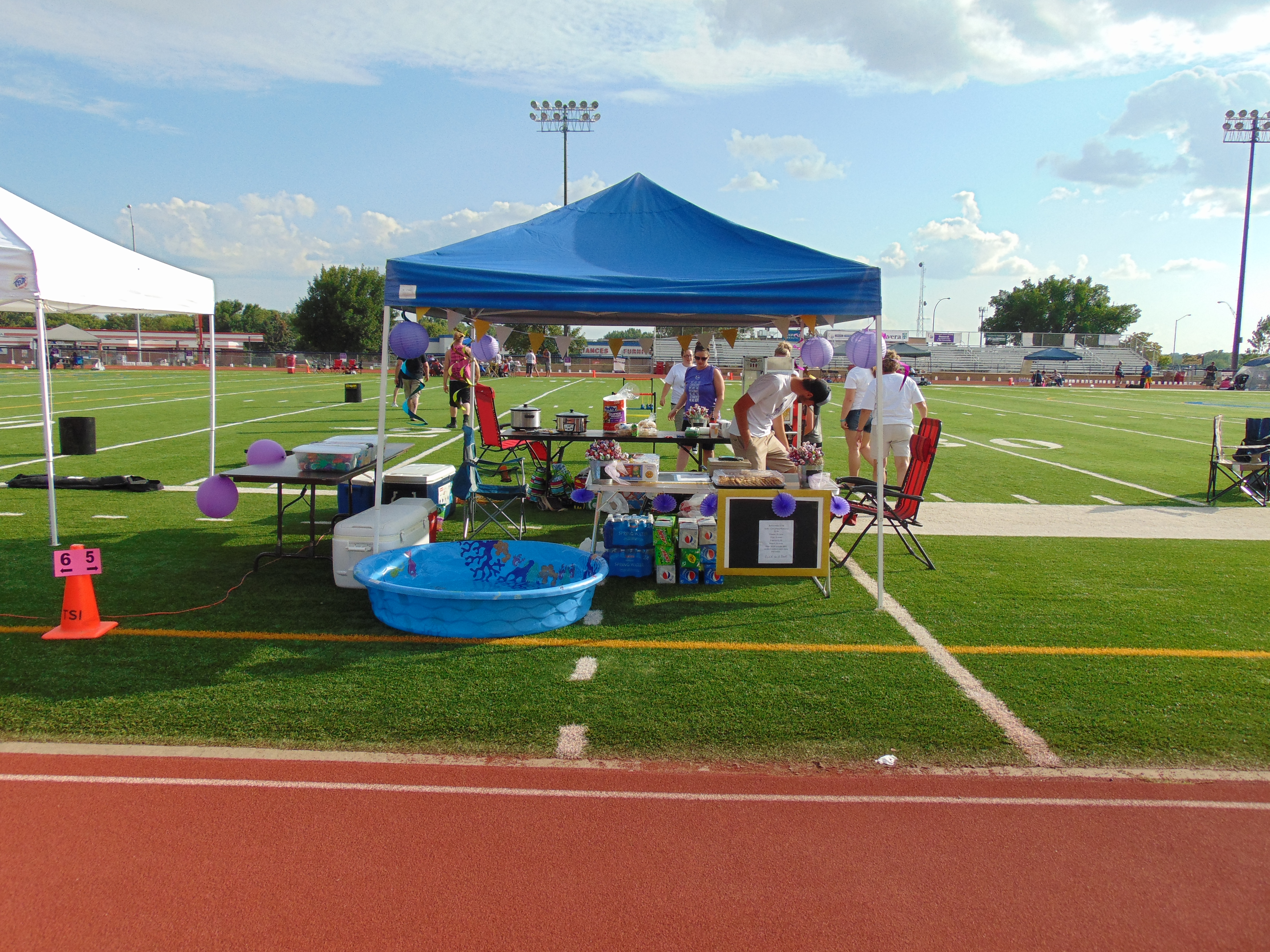 ********************************************************************************************
RELAY FOR LIFE
O'GORMAN HIGH SCHOOL TRACK
29-30 JULY 2016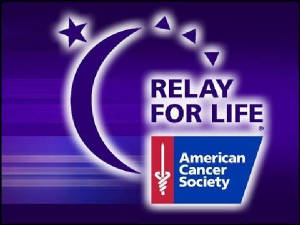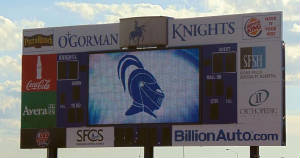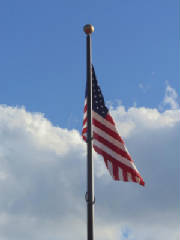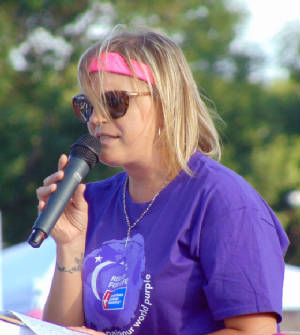 HONORARY SURVIVOR GUEST SPEAKER 2016
In October we were there as 28-year-old Brandy Hummel got to see the face she'd prayed about for years. They're prayers she thought couldn't be answered when she was diagnosed with brain cancer 5 years ago, just days after her wedding.
"That was probably the first thing I thought of because we had just gotten married, I was 23, I was ready to have kids and they said that I'd probably have fertility issues," Hummel said. But Hummel took a risk and had her ovaries and fallopian tubes surgically moved up underneath her liver and spleen. That would protect them from the radiation on her spine.
"This process was probably the last thing that a lot of people would think of. Most people would want to freeze their eggs or do something in advance. But a lot of times you don't have that time - they did not want to give me any time. They wanted to start radiation right away," Hummel said. It's a rare procedure, one that worked.
Eva Jo was born on February 18th, proof that there is life after cancer.
"It's the best thing in the world. I don't even know what to compare it to. I've never had that unconditional; love before. I mean from the minute I met her, and you just don't wanna leave here," Hummel said.
When doctors went in to move her ovaries back down, they discovered that one of her fallopian tubes was still alive. It's a procedure that helped bring their baby girl into the world.
"This Friday she'll be 4 weeks, she'll be a month already. I wish she could stay this small forever," Hummel said. It's a procedure this new mom hopes will bless her with more children.
It's important that men and women who are diagnosed with cancer and have fertility questions see their doctor before they start any kind of treatment
BRANDY'S LITTLE MIRACLE
ANGELS AMOUNG US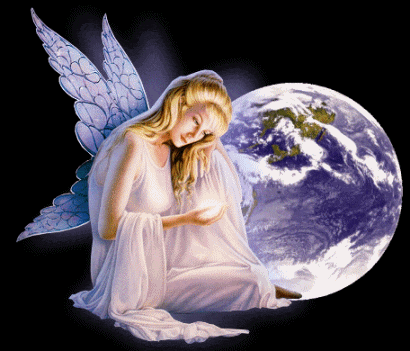 survivor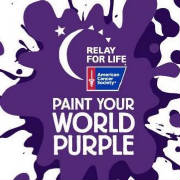 ********************************************************************************