Family connection- Frances Simchick daug Frank & Bronislava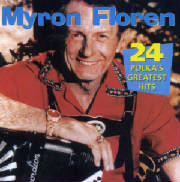 MYRON FLOREN
PEANUTS POLKA
24 HITS CD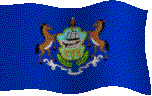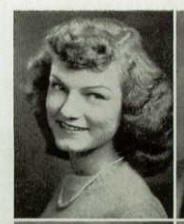 LORRAINE PITKECVH COUGHLIN HS 1949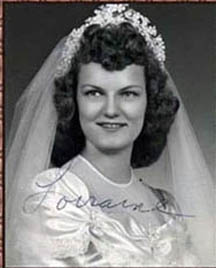 Lorraine Pitkevich -Wallace Born 14 Dec 1931, she died 21 Mar 1984. Daughter of Peter Pitkevich and Frances Simchick Pitkevich (genesky). She married Bernard Thomas Wallace, born 5 Mar 1926 and died 10 Feb 1975 in the East manor nursing home . they had 3 children: First son died. Bernard, Jr, Thomas and Robert. Lorraine & Bernard are buried in the Sacred heart Slovak cemetey dallas pa. son Bernard Wallace lives in plymouth Pa.
Lorraine worked for Darlan manufaturing co on hazel ave in Newton Pa. She graduated from Coughlin HS in 1949. Bernard worked for Glen Alden coal company, retiring in 1969. He served in the USMC during WW2 from 26 Jun 1944 to 22 Mar 1948. He worked also for Certain-Teed products corporation mountain top Pa.
Bernard was born in Plains township PA, son of John S. Wallace and Mary Jama Wallace, they are both buried in Sacred heart slovak cemetery Dallas PA. Thanks to Paul Babiuk for getting photo's of Lorraine & Bernards markers, he also found bernards parents.
Sacred Heart Slovak Cemetery
Dallas Luzerne County PA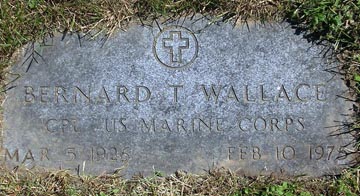 DEATH CERTIFICATE
STATE OF PA
Bernard Wallace age 48 born 5 Mar 1926 in PA, died 10 Feb 1975 at Mercy Hospital in Wilkes-Barre PA. Veteran of WWII, Married, Occ- Laborer- Wife- Lorraine Pitkevich. Father- John Wallace- Mother- Mary Jama. Informant' Lorraine Wallace, wife. Funeral home, Joseph Mililsky 293 S. River street Plains PA. Burial- Scared Heart cemetery, Dallas twp PA.
cause of death- Acute Myocardio infraction, Hypertension, Coronary vascular. interval/onset of death- 5 yrs
Acute Myocardial Infarction- Heart Attack, blood flow to the heart is cut off causing tissue damage, blockage of one or more cornonary artery's.
Hypertention- high blood pressure, when blood flows through the blood vessels with force greater than normal can strain the heart.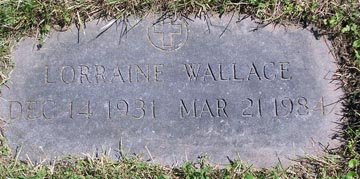 DEATH CERTIFICATE
STATE OF PA
Lorraine Wallace age 52, born 14 Dec 1931 in Wilkes-barre, died 21 Mar 1984 at 1:40am in patient at the Wilkes-Barre General Hospital. Widow, mailing address- 486 N. Penn Ave Wilkes- Barre PA. Occ- Factory worker, Dress. Father- Peter Pitkevich, Mother- Frances Simchick. Informant -Bernard Wallace, son 434 S. Market St floor 2, Nanticoke PA. Funeral home Joseph Mililski 293 River ST, Plains PA. Burial- Scared Heart Cemetery Dallas Twp PA.
Cause of death- Bronchagenic Carinnoma
Bronchogenic Carcinoma- Malignant neoplasm of the lung arising from the epithelium of the bronchus or bronchiole, common cause Smoking.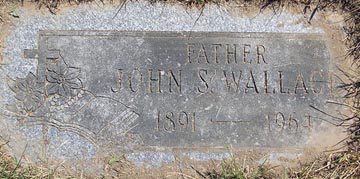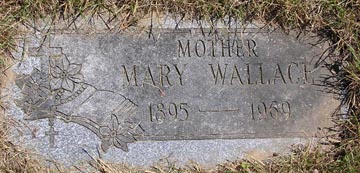 **************************************************************************************************
UNITED STATES CENSUS
STATE: PA
COUNTY: Luzerne
CITY: Plains
CENSUS 1920
301 Maffett street
Line # 10 WALLACE, John, Head, male, white, age 39, coal miner
Line# 11 Mary, Wife, female, white, born in Pa, age 25
Line# 12 John, Son, male, white age 5, single, born in pa
Line# 13 Thomas, son,male, white, age 3 ½, born in pa
**********************************************************************************************
STATE: PA
COUNTY: Luzerne
CITY: Plains township, unincorporated place plains.
CENSUS
1930
Line# 9 WALLACE, John, head, male, white, age 39, married, born in New jersey, parents born in czeck. occupation, coal miner
Line # 10 Mary, Wife, female, white age 35, born in pa, parents born in Czeck
Line# 11 John Jr, son, male, white, age 16 single, born in pa
Line # 12 Thomas, son, male, white, age 14 single, born in pa
Line #13 Michael. Son, male, white, age 8 single, born in pa
Line # 14 Edmond, son, male, white, age 6, single, born in pa
Line # 15 Bernard, son, male, white, age 4, single, born in PA
********************************************************************************************
STATE: PA
COUNTY: Luzerne
CITY: Plains Township
CENSUS: 1940
Line # 1 WALLACE, John S. Sr, head of household, age 49, Married, highest grade completed 3, born in NJ, occupation: Miner coal industry $1645
Line # 2 Mary, wife age 45 married, born in PA
Line # 3 Michael, son age 18 single, completed high school 2 yrs, born in PA
Line # 4 Bernard, son age 14 single,completed 8th gr
Line # 5 John, son, age 26 Married, complete high school 1 year ,born PA, Occupation: Laborer coal industry $ 185
Line #6 Sophie, daughter in law, age 20 married, completed grade 8, born in PA Wilkes- Barre, occupation: Picker, cigar industry
**********************************************************************************************